Four Interesting Facts about Video Production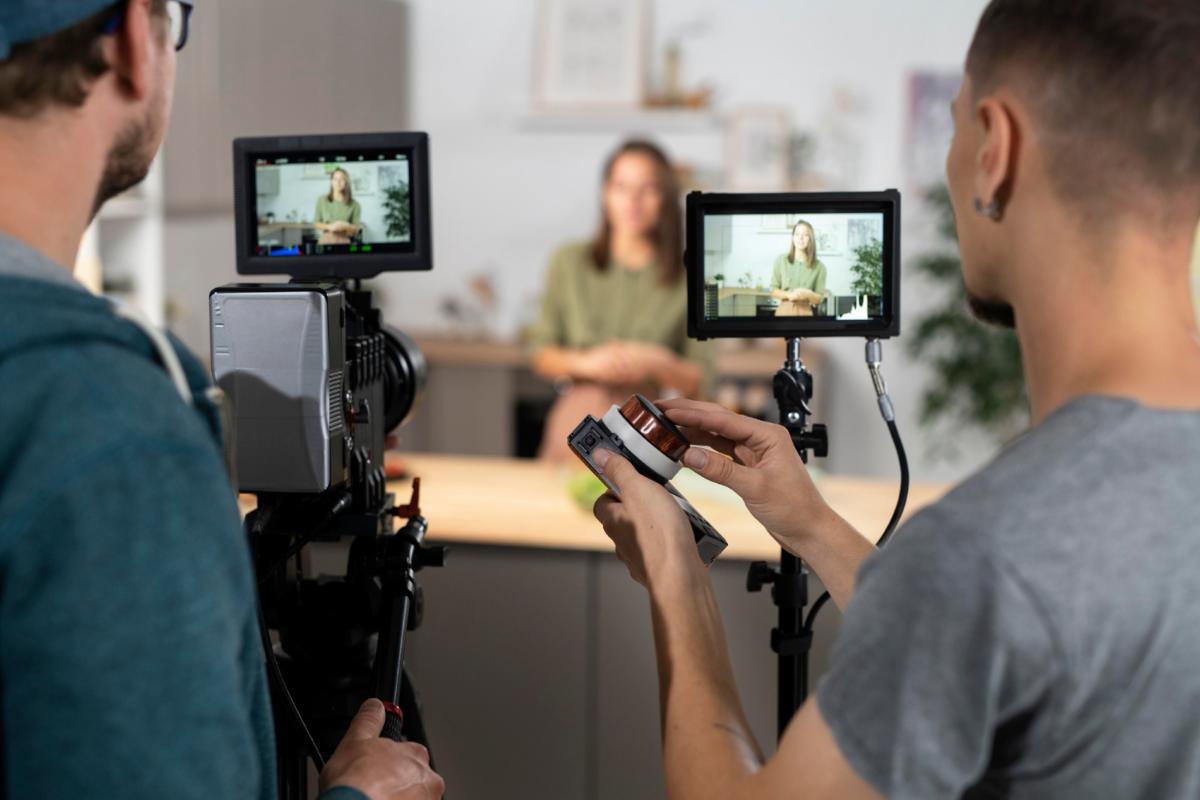 Many people work behind-the-scenes of video production in order to provide their expertise and knowledge to the overall efforts. From lighting technicians to grip electrics to cameramen to actors, there are many different people working towards a common goal. Creating the perfect video can take a lot of conversations, knowledge, work, and effort, which makes teamwork more important than ever. Our grip electrics provide expert lighting services to help achieve the perfect mood and aesthetic for each and every shot during the production of a video. Here are a few interesting facts about video production.
Pre- and Post-Production Takes the Longest
Many people believe that most of the work takes place on set. However, this is a common misconception. The bulk of video production work actually takes place in pre- and post-production. Editors, set designers, composers, and marketing experts work hard to make a film what it becomes. They work both before and after all the scenes are taped to piece together the film and add enhancements that will prepare it for the screen.
Some Shots Only Take Seconds
Some video clips can be as short as four seconds long, which means that editors have their work cut out for them in order to create movies that are over an hour and a half long. When you are watching commercials or TV shows, take notice of how short some of the clips are before they are transitioned to a different angle. This trick keeps audiences engaged and attentive to all the changes on screen.
People Enjoy Video More Then Text
Video production has seen a boost in the last few years, as more people are enjoying the motion on the big screen rather than reading an article. These tend to be more engaging, which enables the audience to get more information from them instead of a boring or dull article. Documentaries, especially, have been on the rise to communicate pertinent and critical information through video rather than text.
Live Videos are Currently Popular
People have been tuning into live videos more frequently than ever before, as they tend to be more timely and responsive to current events. Quality live streaming still requires a lot of man power, like producers, grip electric technicians, and lighting technicians in order to get the right shot quickly. Live sets can be more stressful to work on, but many people are exhilarated by this fast-paved pressure.
These are some interesting facts that may help you understand more about video production and how it works. Behind-the-scenes work is just one element, because there is also a lot of preparation and post-production work that needs to take place. People that work together to create a masterpiece must all have their own set of knowledge and skills to bring to the table. Contact us to hear about how our grip electric technicians can help with your video production needs today.