Four Steps to Become a Grip on a Movie Set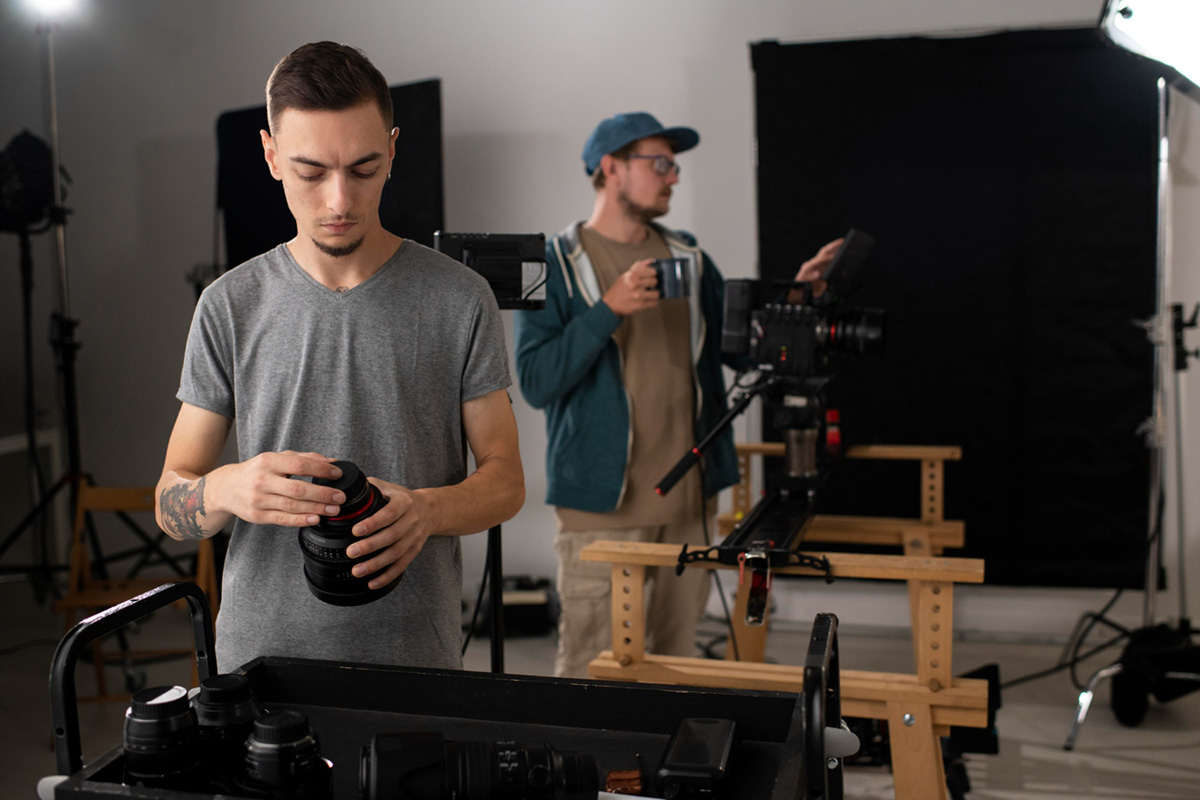 Are you interested in what happens during video production in the film industry? Have you always had a passion for creating or editing videos? Do you enjoy learning about special effects in film? When you are interested in film production, you may have dreams to someday work behind-the-scenes on big, blockbuster movies. As a grip electric technician, you can have that chance to follow your dream. There are few steps to follow to become a grip technician that works on movie and film sets.
Go through Training
To become a grip technician, you do not need to have any specific education, but you should have previous knowledge of lighting effects and video production jargon. This will help provide you with a great foundation to build upon as you train to become a grip. Grips can learn about the trade by shadowing other grips in the industry on various projects. Certain training programs, such as video, electricity, or engineering classes, are great stepping stones to learn some of the basics that will help on the job.
Gain Experience
Take some time to shadow those who are already working as grips. Ask around to make connections with other grips so that you can learn about what it is like to work on film production sets. With this experience, you will get hands-on interaction with the tools, grip equipment, and people that work behind-the-scenes. This will give you a true feel for what your career will be like once you can work on your own as a grip electric technician.
Network
One of the best ways to market yourself as a grip technician is to network and communicate with other individuals in the industry. Make connections and strike up conversations with those who have been in the industry for many years. Networking will give you the inside scoop about local film productions, which can open the doors to new job possibilities. The more people you know, the more opportunities you have to hear about new work.
Try Many Opportunities
Take the time to try new opportunities in film production. Even though you want to work as a grip electric technician, it may be worthwhile to volunteer as an extra or try your hand at carrying equipment for other departments. When you are open to more opportunities, you will get to know more people in the industry. This will increase your network and also help you build your resume. When people hear that you are already familiar with the practices and policies of film sets, they will be more comfortable hiring you for the role as a grip.
By taking these steps, you can follow the path to becoming a grip technician that works behind-the-scenes in the film industry. Grip technicians are responsible for creating many of the lighting effects, shadows, and moods on the set of films. Contact us if you are in need of experienced grip electric technicians or grip equipment for your next project.