Grip Equipment You Should Keep on Your Belt When You Work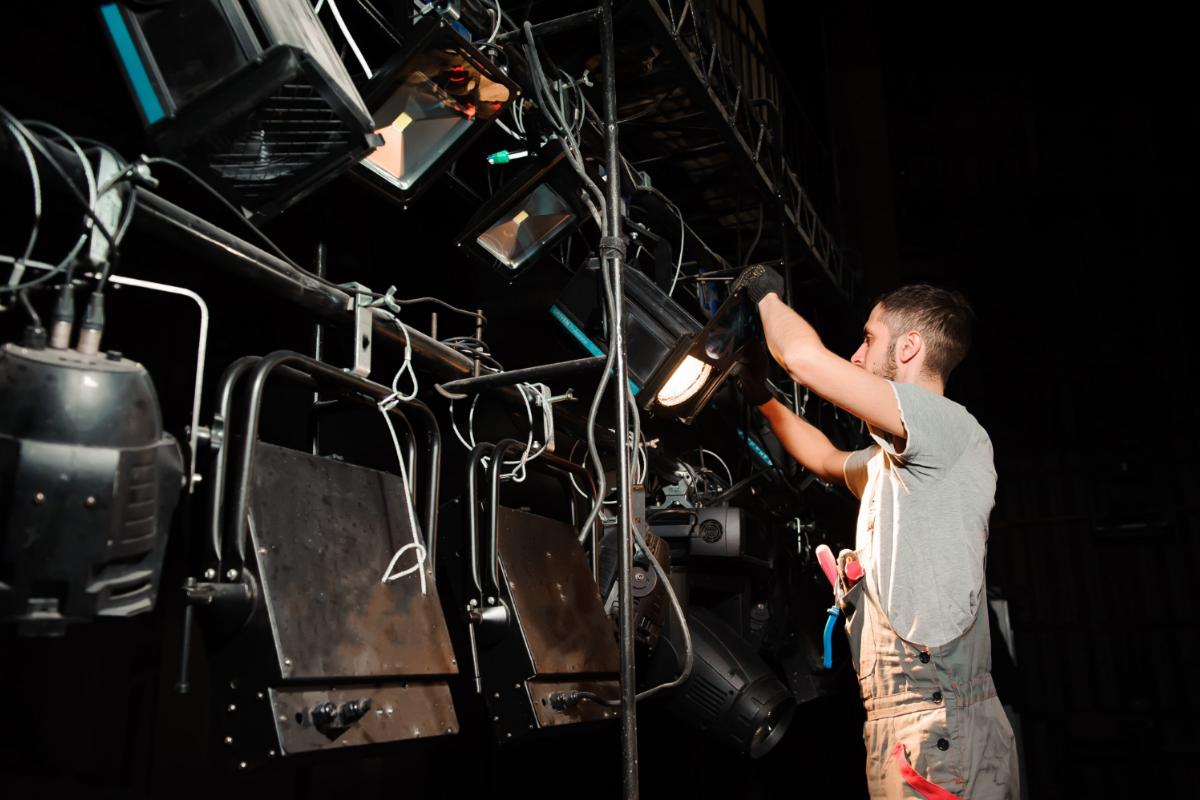 Many technicians work behind the scenes in the film industry to add certain effects that will be seen on the big screen. Lighting technicians, such as grips, best boys, and photography directors, use their knowledge of lighting effects to create mood, emotion, and visual appeal. Grips should always have a belt that contains easy-to-reach grip equipment to make every job easier. When they are asked to perform one of their jobs, they will be expected to act quickly. There are a few essential items and grip equipment requirements that every lighting technician should keep on their belt.
Flex Gloves
Every technician should keep a set of flex gloves on their belt. These provide them with dexterity to perform intricate jobs when they are working on set, which is important when they are working with small materials, such as lightbulbs.
Screwdrivers
Having at least one of each type of screwdriver is helpful when you are working on set, as you may be asked to alter or move structures, deconstruct scaffolding, or change the angles of supplies. Philips and flat head screwdrivers are essential grip equipment.
Head Lamp or Flashlight
Whenever you are working on set, you should be prepared for all conditions. You could be working in the middle of the night or even in a dark studio. You should always keep a head lamp or flashlight nearby to meet all conditions.
Papertape
Every single electric technician should always keep at least one roll of papertape on their belt. This is actually one of the most important pieces of equipment you will use, for it serves many purposes. We advise our grip technicians not to purchase their own, as it is expensive and the production company will usually cover this.
Diagonal Cutters
Even though you will likely have a knife on your tool belt, you should also consider carrying a diagonal cutter. This is used to perform other jobs, like cutting zip ties or rope. It will help provide the stability that a knife does not, so it is better for more precarious jobs.
Sharpies and Pens
Writing utensils are also critical grip equipment. These are used to mark locations for equipment, take notes on responsibilities, and write on tape. You should always carry sharpies that will also show up on dark colors as well as light. This will give you the variety of colors to write on many different surfaces.
Every lighting technician should make sure their belt is ready for the work day by being stocked with this grip equipment. Having this equipment within an arm's reach will allow them to act quickly whenever they are asked to change, move, or alter lighting. If you are in need of quality grip equipment, contact our experts at Tiki Grip Electric today.