What's in Your Grip Truck?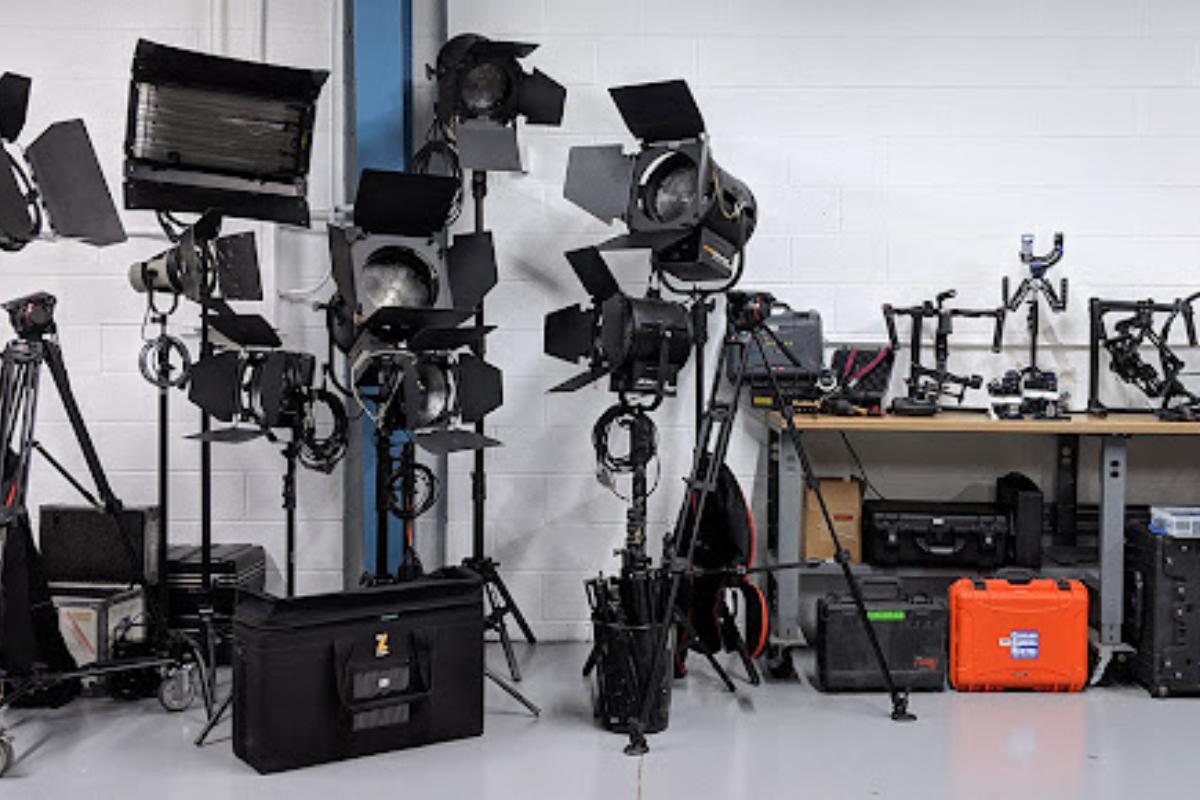 Grip electrics and grip lighting specialists are used to help with the director of photography on the set of any film, commercial, movie, TV show, or performance. These individuals are essential in creating many of the lighting effects to create suspense, mood, or whatever feelings the director wishes to elicit. Whenever you are in need of grip services, you want to trust the best with Tiki Grip Electric. Our services range from helping you load your grip truck to setting up lighting tracks on your set. Let's take a look at the importance of a grip truck and what it carries.
Dollies
Most grip trucks carry dollies that help move equipment behind the scenes of a film. This is critical in helping aide those carrying large pieces of equipment. Also, they make for quick transfer whenever the director is in need of something fast. Dollies come in different types, and the most common in grip trucks are doorway dollies or Fishers.
Ladders and Frames
Ladders and frames are used on set for many different purposes. From getting appropriate camera or light angles to dangling props in the scene, these are used in almost every shot in film creation. These are also surprisingly easy to pack on a grip truck, as they rest on the top or sides the vehicle. This leaves more space available for more equipment on the inside.
Lighting Packages
Often times, lighting packages can be purchased in addition to your grip truck. These range from basic to premium, depending on your lighting needs. Whenever you are filming a major motion picture, you may want your lighting package to include the most technical equipment to get the best picture. However, for smaller jobs like commercials, you will likely just need a basic lighting package in your grip truck.
Rigging Equipment
Whenever you are working on a larger movie shoot, you may be in need of rigging equipment. There are grip trucks that carry these types of equipment, which include ropes, cables, hoists, lifting clamps, slings, shackles, and hooks. This equipment is used to help create movement of large materials, such as cameras or lighting. These also help to create a scene that requires movement, such as running or driving, without having the actor and props actually move.
These are just a few of the materials kept inside grip trucks in the film industry. There are also typically rags, frames, pipe rigs, reflectors, and more. Grip trucks are great to have during film production, as they keep much of the equipment in one place and are easy to maneuver. If you are in need of a grip truck or other grip electric services, contact us today to hear about how we can help you produce your film.