Five Frequently Asked Questions about the Role of a Grip Technician in Film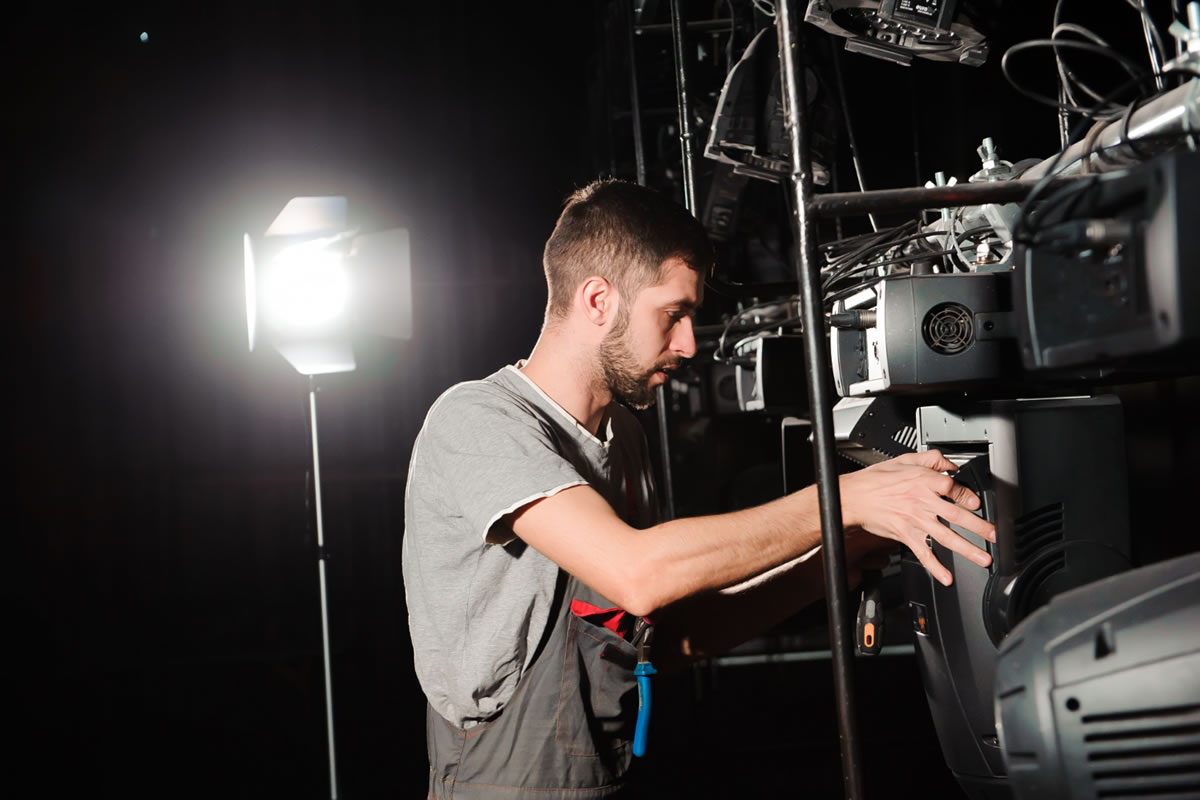 Are you wondering what a grip technician does in the movie industry? Do you find yourself wanting to work behind-the-scenes of film? Grips are responsible for creating many of the lighting set-ups that help a director of photography achieve a certain look or aesthetic with each shot. Grips are well-versed and trained to understand many properties of lighting and electric that needs to be used to create different moods and emotions. These are some of the most frequently asked questions about the role of a grip on a film set.
What is a grip on a movie set?
A grip that works in the film industry is responsible for setting up, building, and adjusting any of the lighting equipment that is needed to make the film possible. They are required to carry heavy equipment, construct scaffolding to get the right angles, and lay track for motion shots with a travelling dolly. They understand how to create the lighting angles that are necessary to achieve a certain effect on the big screen.
What does a grip do on the set of film productions?
Grips work under their key grips or best boys, which are technicians that manage the lighting department in film. These individuals will instruct the grips what tasks need to be completed, and they will coordinate with the director of photography to ensure that everyone is happy with the shots they are getting. Anytime an adjustment needs to be made to create a specific lighting effect, the grips will get on it.
How can I become a grip?
Many people that are interested in working with lights and cameras aspire to work in the film industry. Those who want to become grips in the future can be delighted to know that there are no university education requirements for this job. Instead, you will need to be a focused and determined learner who strives to become better and learn more about lighting in film. When you dedicate yourself to the craft by enrolling in training programs or learning specific skills, you will go farther as a grip.
Do I need to have my own grip truck?
Many film productions budget for grip trucks so they can have all the necessary equipment on set when they needed. Grips do not need to bring their own trucks, as many do not own all their own equipment due to the expense that this would require. Grip trucks can be rented. The grips, however, should have full understanding of how to manage and utilize the equipment inside the grip trucks.
What tools are most used by grips?
Grips are required to act quickly in response to any of their superior's needs. When the director of photography needs a shot adjustment, they must be ready with their equipment. Some of the tools that grips keep on hand include pliers, vice grips, scissors, and vices.
These are some of the most frequently asked questions that can help you better understand the role of grip technicians in the film industry. When you are in need of grip electric technicians or grip truck rentals for your film, contact Tiki Grip Electric to hear about our packages today.