Shining a Light on the World of Lighting Technicians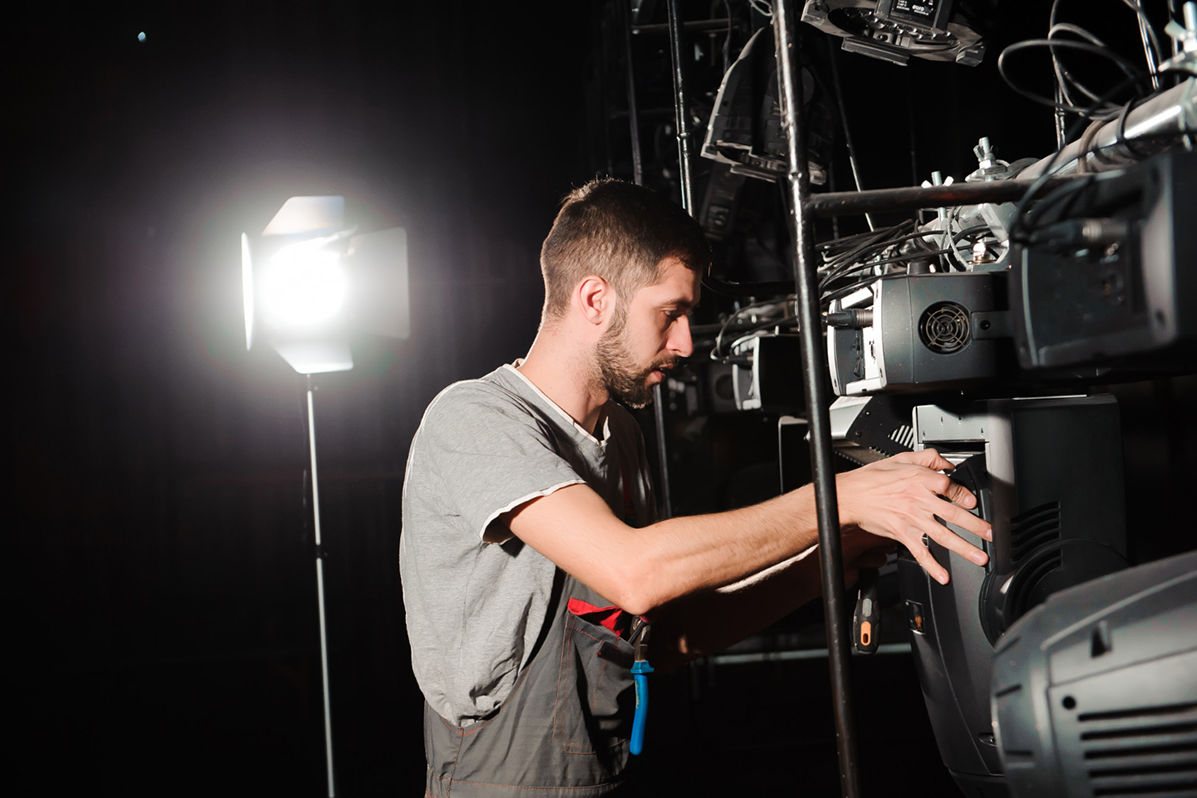 Have you ever wondered who's responsible for making the stage look so spectacular at concerts, theater performances, and events? If so, then it's time you get to know the unsung heroes - the lighting technicians. They are responsible for designing and providing the perfect lighting setup for events that take place in areas ranging from small dance floors to professional live performance platforms. Lighting technicians are essential in making the event pop with colors and the perfect illumination. So, let's dive into the world of lighting technicians and find out how they bring their creative visions to light.
1. Who is a lighting technician?
A lighting technician is a skilled, experienced lighting specialist who works with other production personnel to design, prepare, set up, and operate lighting equipment and systems used in a broad range of productions. They work in a wide range of sectors and manage different lighting equipment such as LED and moving lights, trusses, dimmer control, color changers, and more. Moreover, they are responsible for making sure that the lighting arrangement enhances the overall production's visual appeal. Anyone who aspires to be a lighting technician must earn a degree or undergo specialized training in lighting and gain hands-on experience to become adept in the field.
2. What are their primary duties?
Lighting technicians are responsible for different duties, including designing lighting arrangements for video production, stage shows, and other live events. They work closely with directors, producers, and other performers to understand their requirements and then create customized lighting arrangements. They also operate and maintain the lighting equipment to ensure that it is functional and in excellent condition and monitor the live event to ensure that the lighting effects are kept intact and complementing the show's theme. Being a lighting technician also requires one to be able to perform in the midst of high-pressure situations and make appropriate modifications whenever needed.
3. What Skills Do Lighting Technicians Need?
Apart from technical know-how, being a lighting technician requires a particular skill set to perform roles effectively. Creativity and an artistic eye are necessary to create original designs that align with the event's themes. They must also be detail-oriented to ensure that there are no issues with the equipment's coordination, connectivity, or brightness. Problem-solving and communication skills are incredibly important in this role. Communicating with other workers and team members is critical in making sure everyone is on the same page to make the LIVE show seamless.
4. Lighting Technician Income
Although the pay scale varies significantly depending on industry, experience, and location, lighting technicians generally make a decent salary. They earn an hourly wage when they work on freelance jobs, or they could be on the payroll of a production company or theatre. Normally, lighting technicians start at around $15 per hour and can go up to $40 per hour for more experienced technicians. However, lighting technicians' income is often higher in busier seasons or when they work on high-profile projects.
Conclusion
In summary, lighting technicians' work is crucial to making an event successful. They are responsible for creating the perfect lighting arrangements that complement the essence of the live show. To be successful in the role, aspiring lighting technicians must have skills in lighting design, creativity, problem-solving, and communication. Next time you settle in for a concert or attend a live show, never forget the lighting department's role in making the event possible. If you're looking for premium grip equipment in Orlando, FL, contact Tiki Grip & Electric today for more information.