When to Rent a Grip Truck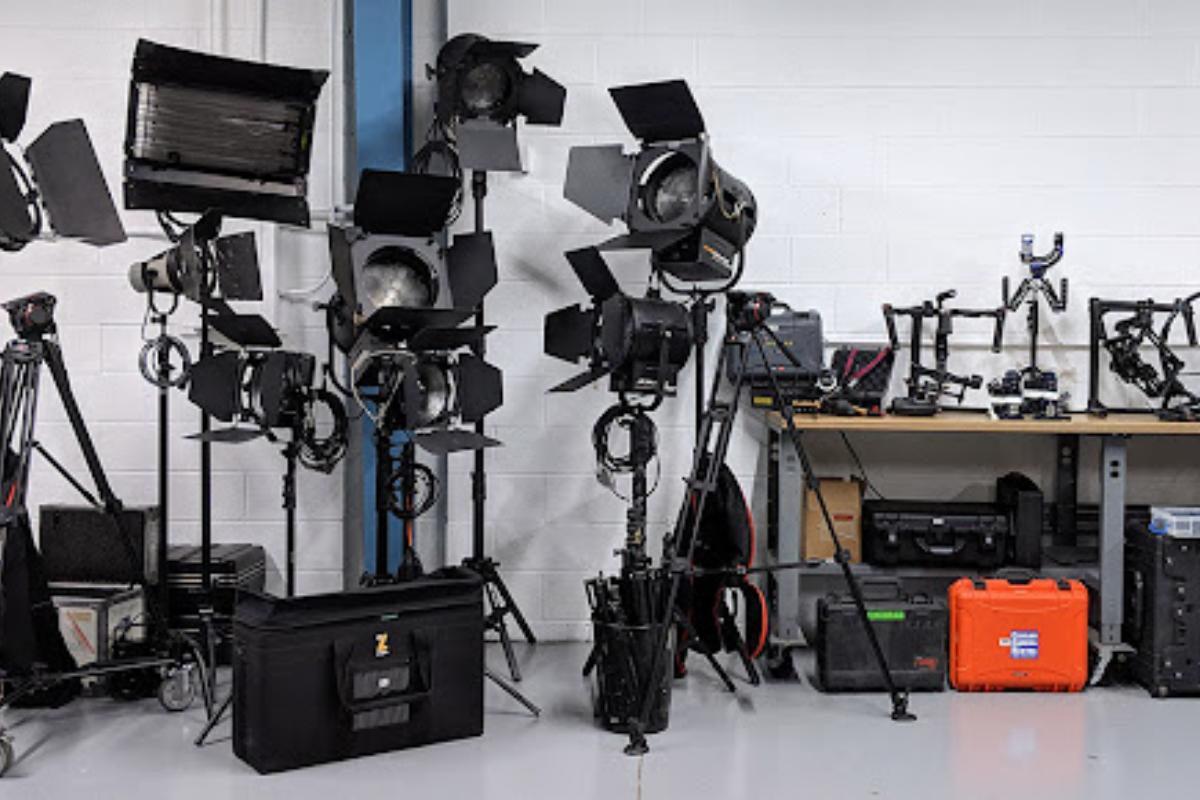 As your video shoots expand and your budget increases, it's wise to consider increasing production value and reducing stress. For most outfits, bringing fewer supplies of their own and depending on talented production experts to help is a no-brainer. Maybe this means chartering an assistant camera with an extra day to pick up and assemble cameras. It might also involve hiring a gaffer, grip, and electric crew with their own grip truck. This post will help you determine when to rent a grip truck.
What is a grip truck?
For people outside the industry or those who don't know, a grip truck is an automobile developed to hold film production gear like lights, stands, and modifiers. Most grip trucks are just traditional vehicles specially outfitted to haul this equipment. The objective is to keep the equipment quickly and readily accessible to the film crew during production. On most sets, days are scheduled where everybody must work fast to complete the shoot. So, if you pack a small car to the hilt with gear, you'd need to unload everything to get the final piece tool out. With grip trucks, equipment is on carts that quickly and easily come off the truck.
Video shoots are often chaotic. There are often countless pieces of equipment required by numerous departments simultaneously. You need a system to give everyone access to their gear, or the shoots will take far longer than expected. The wonderful thing about grip trucks is that though there is no standard kit for every truck, they all typically have the same gear. Depending on your video production demands, various sizes of different gear exist.
When to rent a grip truck?
Whether you shoot a feature film or a small music video, a grip truck probably makes sense. First, grip trucks are incredibly convenient. Gone are the days of renting stands and lights and stuffing them into the back of your car. Second, they are relatively inexpensive. Of course, you can rent a small grip and electric package to haul around in your car, but they will probably cost about half of what you'd spend on a grip truck.
But how do you know if you need one? It often boils down to whether you hire a gaffer, the chief lighting tech responsible for working with the director of photography to create the lighting setup and modifiers used on the set. Gaffers have a vast understanding of lights, diffusion, blocking, and motion to make the best shots. For most productions, you also have a key grip. With a key grip, you definitely need a grip truck.
A key grip is generally responsible for modifying the lights and overseeing the rest of the grip department. They can block, bounce, and diffuse light or help operate dollies that move around with the camera and often the operator on them. They usually are great at rigging equipment in temporary, safe ways. They help guarantee the desired lighting in a shot.
Conclusion
All this to say, if you produce a small, no-budget shoot and lack the resources to hire a gaffer and key grip, you probably don't need a grip truck. We hope this helps you understand when a grip truck is essential. Contact us today if you need grip electric on your production.