Name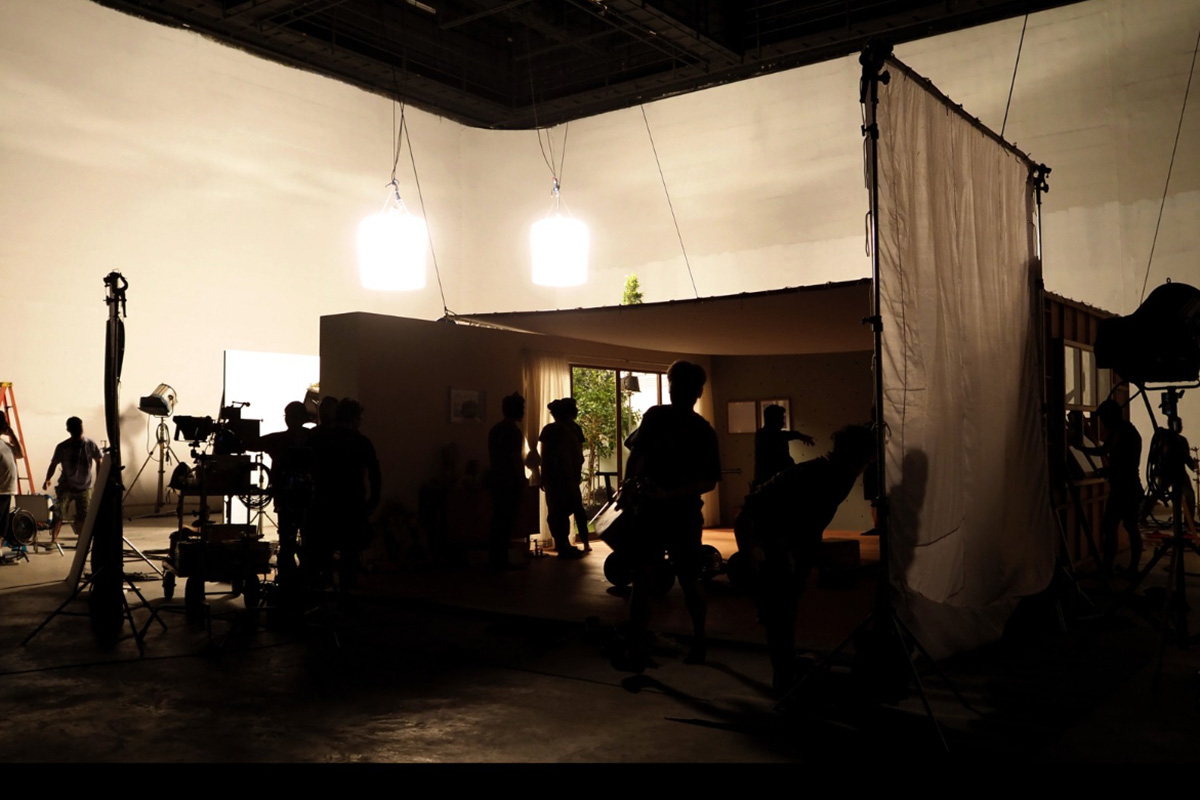 If you have ever been on a movie set, you may have heard the term "key grip" being mentioned. However, do you know what exactly a key grip does? A key grip is a crucial part of the grip department in the film industry. They are responsible for setting up and operating all of the non-electrical equipment on a set. In this blog post, we will explore the role of a key grip in more detail. The main responsibility of a key grip is to coordinate...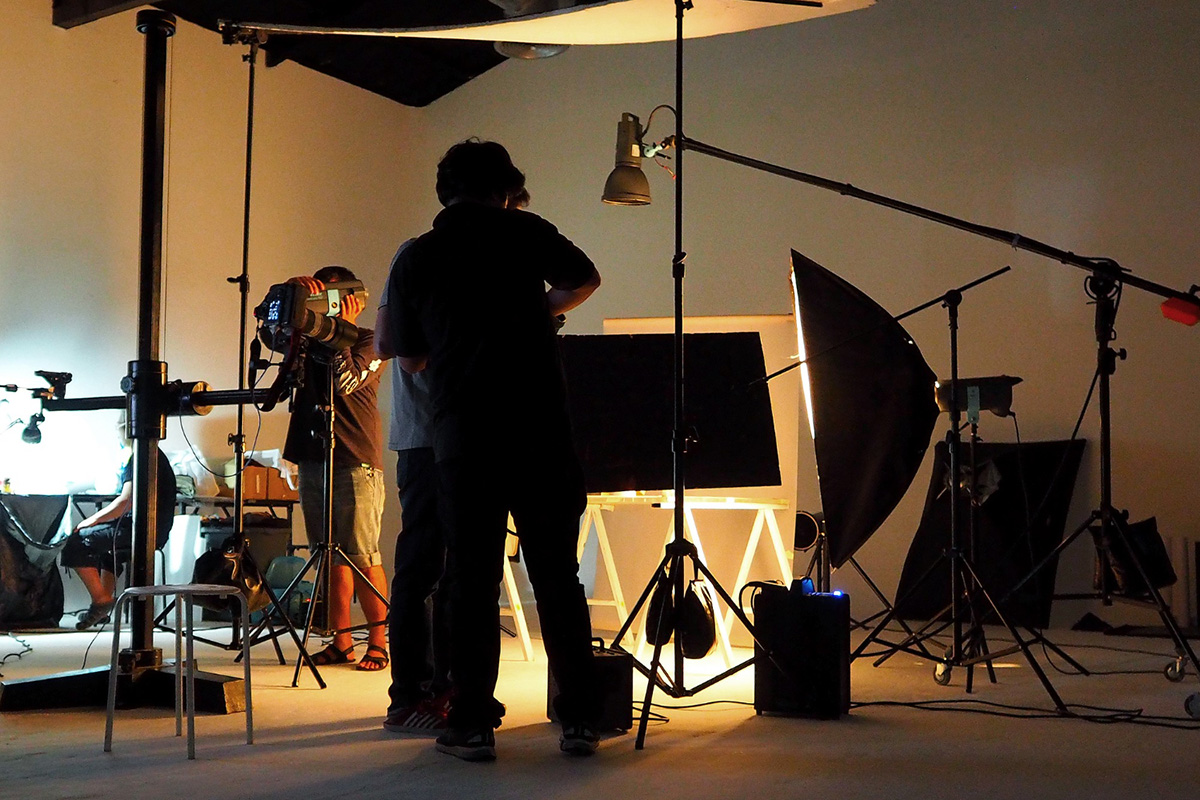 Grip electricians are integral to the filmmaking industry. Without them, producing a high-quality film or television program would be impossible. But what is it that makes a good grip electrician? What qualities should you look for when hiring one? In this blog post, we'll explore the essential characteristics of a superb grip electrician and explain why it's crucial to work with a reliable grip electric provider like Tiki Grip & Electric in Orlando, FL. ...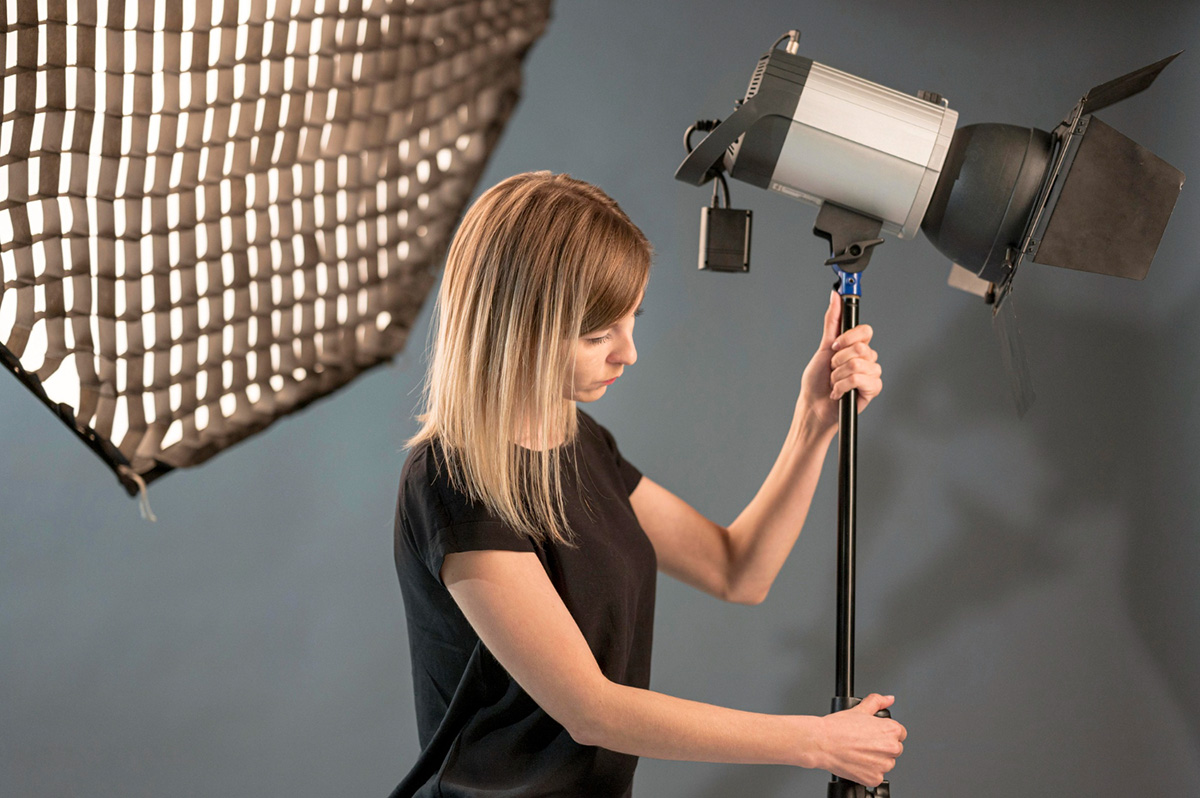 As a filmmaker or video professional, you know that grip and electric gear are essential for creating movie magic. From lighting to camera support, the right gear can take your productions to the next level. However, not all grip and electric equipment is created equal, and knowing what to look for can be a daunting task. In this blog post, we'll explore some tips and tricks for grips and electrics to live by, so you can make better choices and get the most out of your ge...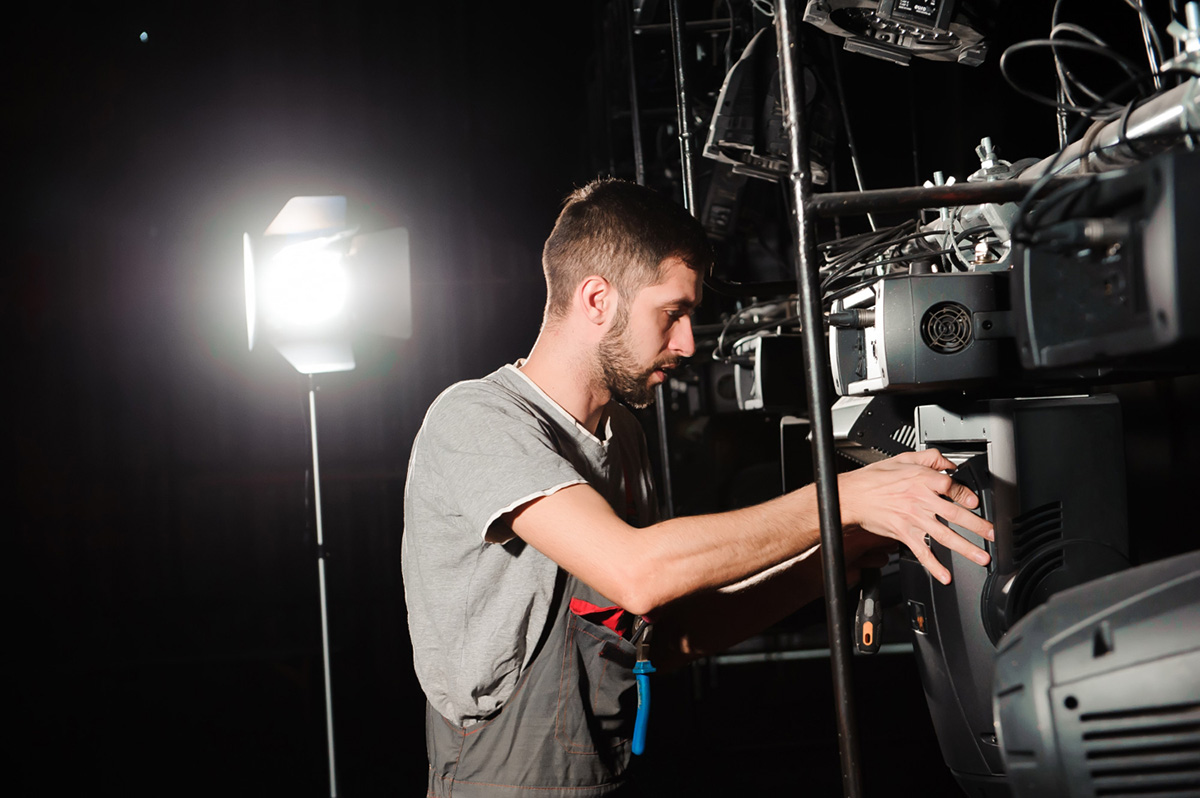 When it comes to creating the perfect ambiance and lighting for a project, selecting the right tools is critical. Grip electric and lighting rentals, specifically grips, are essential in ensuring top-notch results. They play an essential role in keeping your lighting equipment in place while also handling them with precision during a shoot. The following article will discuss why having good grips is a must for every lighting project and why you should choose Tiki Grip & Electric a...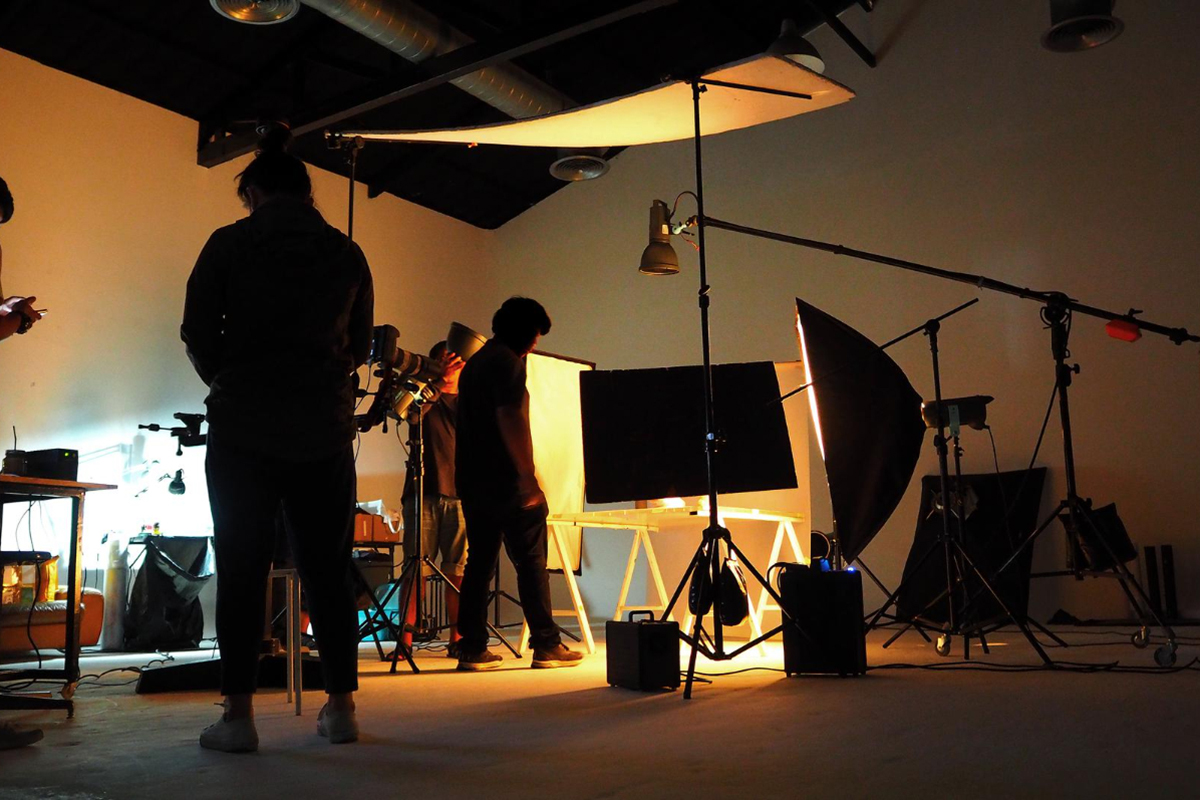 Working as a grip or electric on a film or TV set can be an exciting job with a lot of responsibilities. These jobs play an essential role in the production of movies and TV shows, ensuring the lighting and camera equipment is set up correctly and is safe to use. If you are considering pursuing a career as a grip or electric, it's crucial to understand your responsibilities on set to ensure a successful production. In this blog post, we will cover the key responsibilities of worki...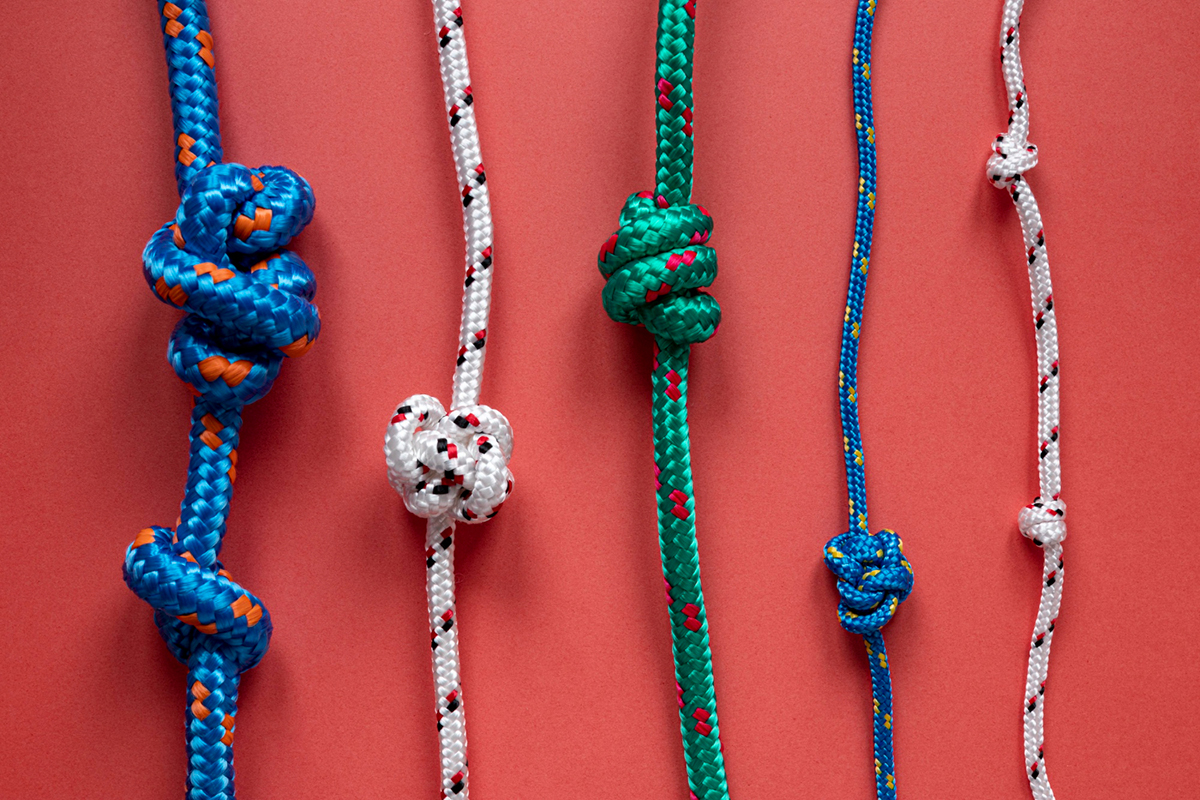 As a film production crew, safety should always be a top priority. In the world of grip and lighting, this means being mindful of not only the rigs and equipment being used but also the team handling them. One important safety practice that often gets overlooked is the use of safety knots. Safety knots are essential in preventing accidents caused by equipment failure or rigged set-ups. In this blog post, we will discuss what safety knots are, why they are essential, and how y...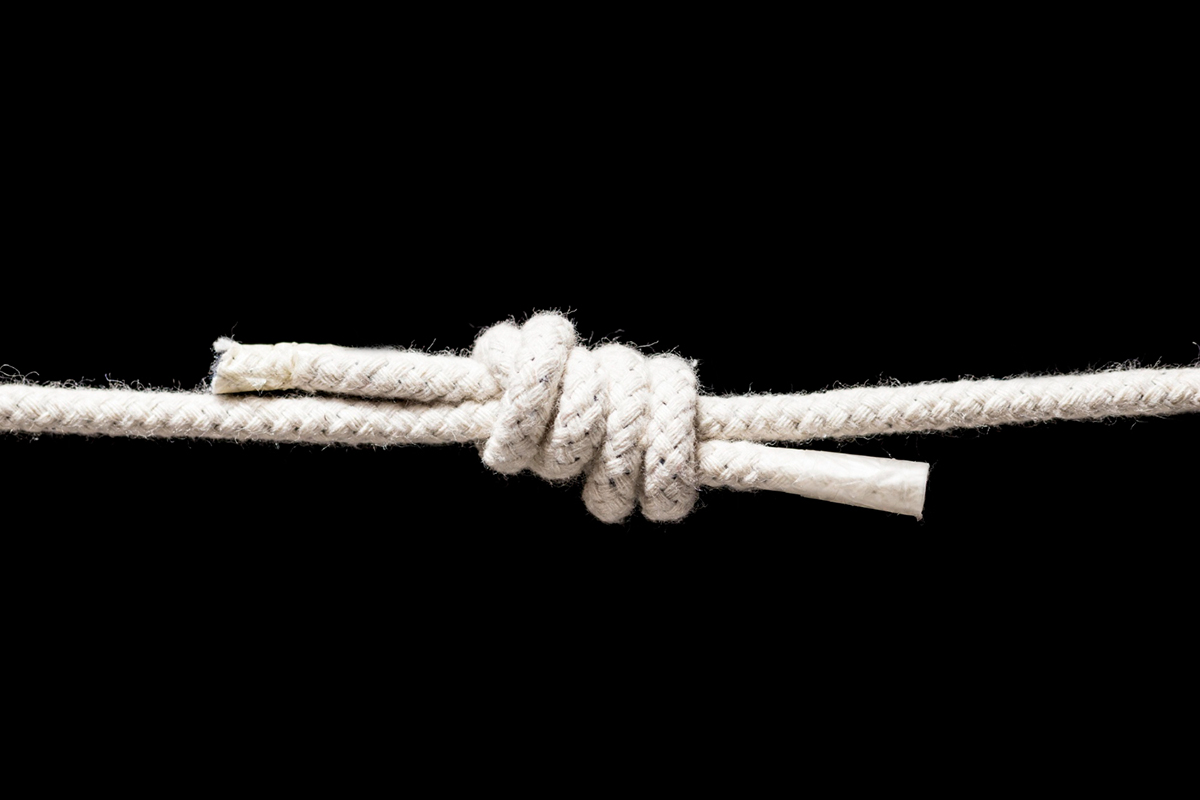 When it comes to grip electric, ensuring that everything is held in place securely is crucial. Whether you're setting up lighting for a film shoot, or rigging up equipment for a live event, any movement or slip can cause major problems. That's why the type of knot you use is essential for ensuring everything stays in place. In this blog, we'll explore the best types of knots for grip electric and what makes them so effective. Bowline Kn...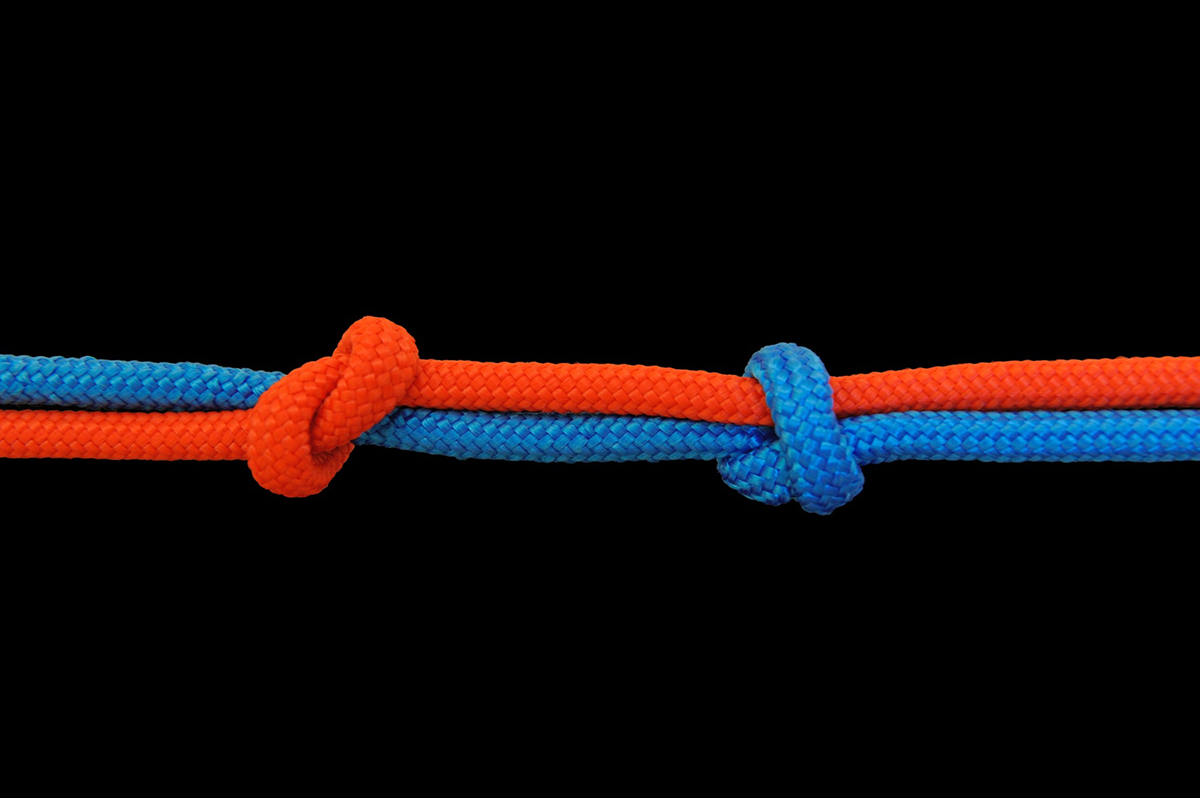 When it comes to setting up your production, you want to make sure that everything is secure and in place. One of the most important aspects of ensuring this is by properly tying knots in your grip equipment. A knot that is not tied correctly can lead to the equipment coming loose and potentially causing damage or harm on set. In this blog post, we will discuss the importance of tying proper knots in grip and why it matters for your next production. If you are seeking for pre...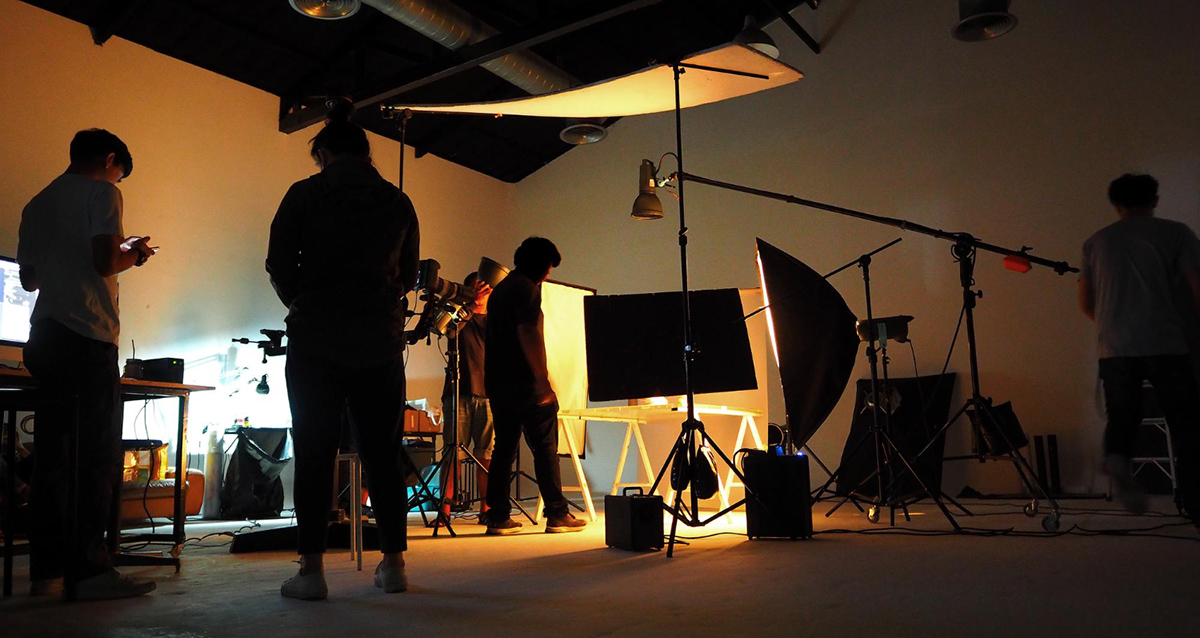 The world of production has a language all of its own, and grip and lighting terms are no exception. Whether you're a seasoned professional or just starting to explore the world of film production, it's important to understand these terms if you want to produce high-quality content. At Tiki Grip & Electric, we understand the importance of knowing these terms and their meaning. In this blog post, we will be discussing the most common grip and lighting terms you...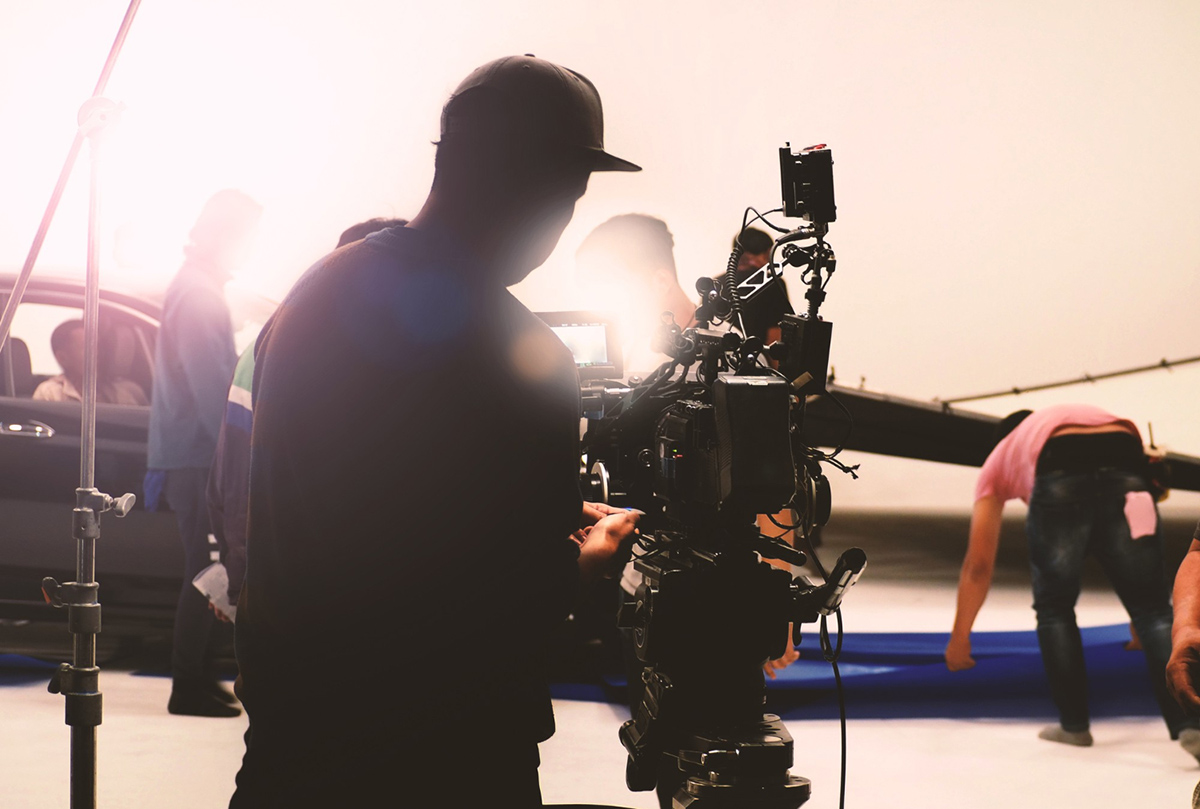 Have you ever watched a movie or a TV show and wondered about the people working behind the scenes? Those invisible workers are called grips and electrics. They are the ones who make the actors and sets look picture-perfect. If you are intrigued by the behind-the-scenes work and are interested in pursuing a career as a grip or electric, read on. In this blog post, we will dive deep into the world of grips and electrics and tell you everything you need to know. &nbsp...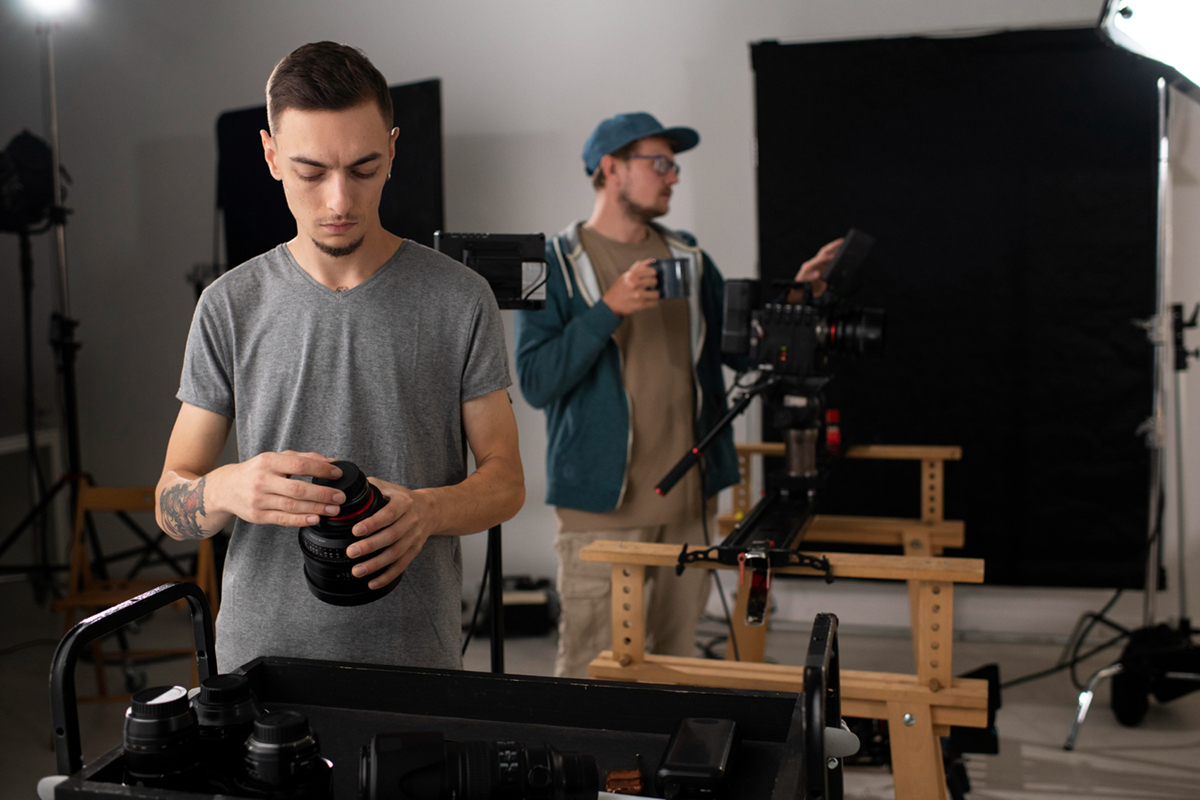 As a gaffer, you are responsible for the lighting and power requirements of a film set. It's no small task, but it is one that can be learned with experience. Unfortunately, many inexperienced gaffers make the same mistakes over and over again. However, these mistakes can easily be avoided if you know what to look out for. In this blog post, we'll take a look at some of the most common mistakes inexperienced gaffers make when setting up lights and power on set. ...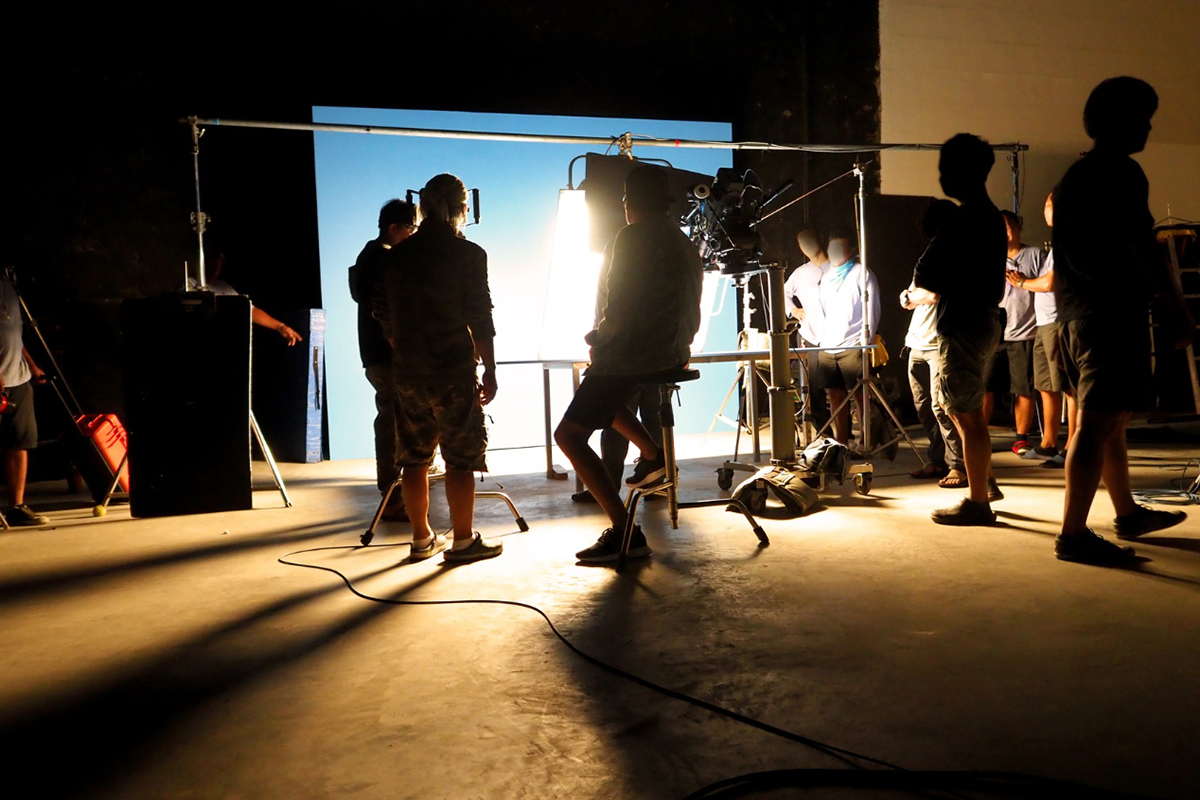 Grip and electric rentals are an essential part of any film or television production. However, these pieces of equipment can be dangerous if not handled with care. Fortunately, by following a few safety tips, you can keep yourself and others safe while using grip and electric rentals. Inspect Equipment Before Use Grip and electric rentals should be inspected before every use. This means checking all components of the equipment, such as cables and...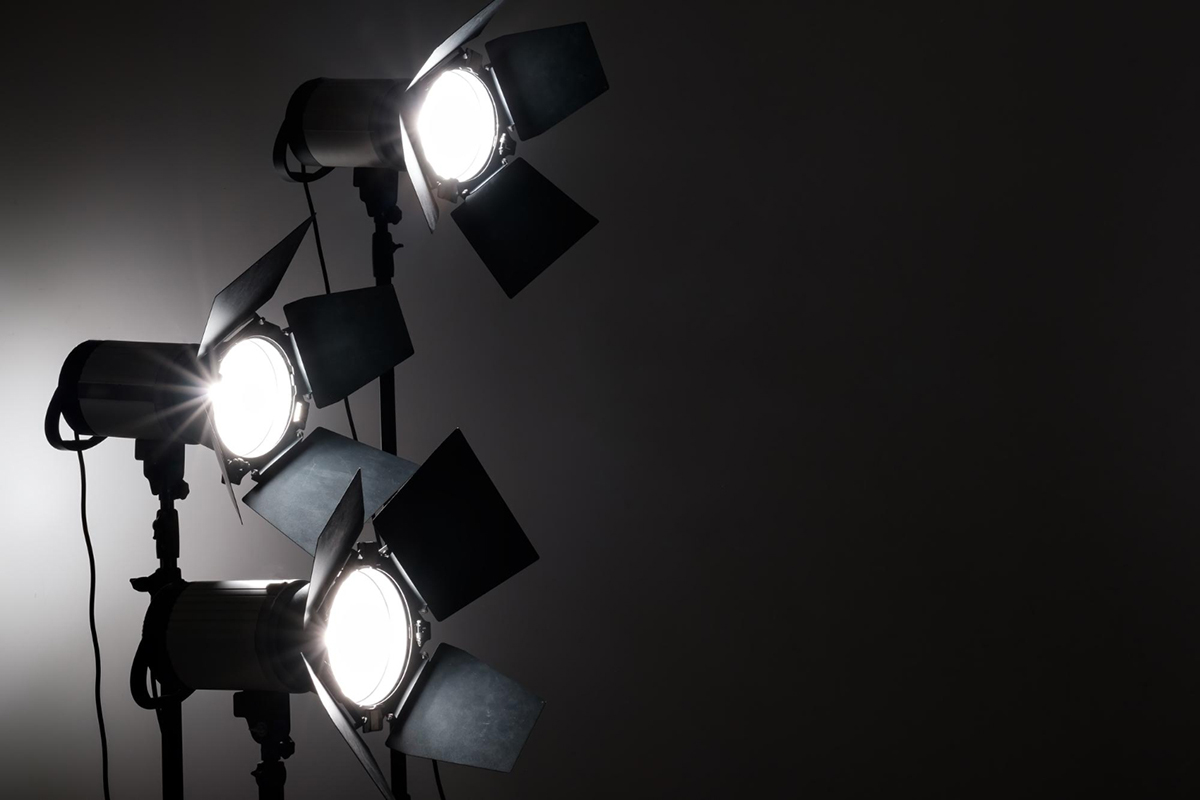 If you're a film or video producer, you know that it can be difficult to find the right gear for your project. You need equipment that is reliable, affordable and quality. Fortunately, Tiki Grip & Electric has everything you need when it comes to grip electric. Read on to learn why Tiki Grip & Electric should be your go-to source for all of your production needs. What Is Grip Electric? Grip electric is an essential component of any ...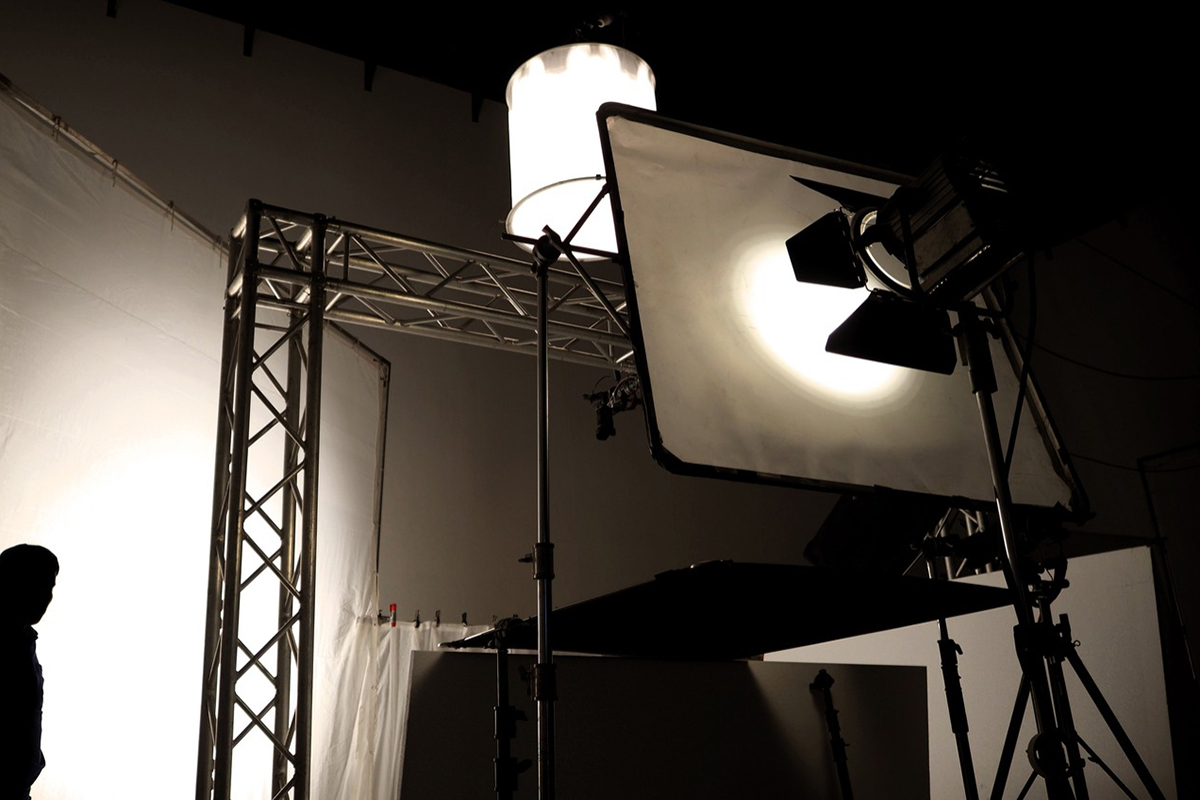 Understanding the difference between gaffers and grips is key when it comes to deciding which crew members to hire for your next project. Both are vital members of a film crew, with each having their own unique roles to play. So what exactly do gaffers and grips do? Let's break it down. What Does a Gaffer Do? Gaffers are in charge of the lighting on set. They are responsible for setting up, placing, and operating all the lights used for sho...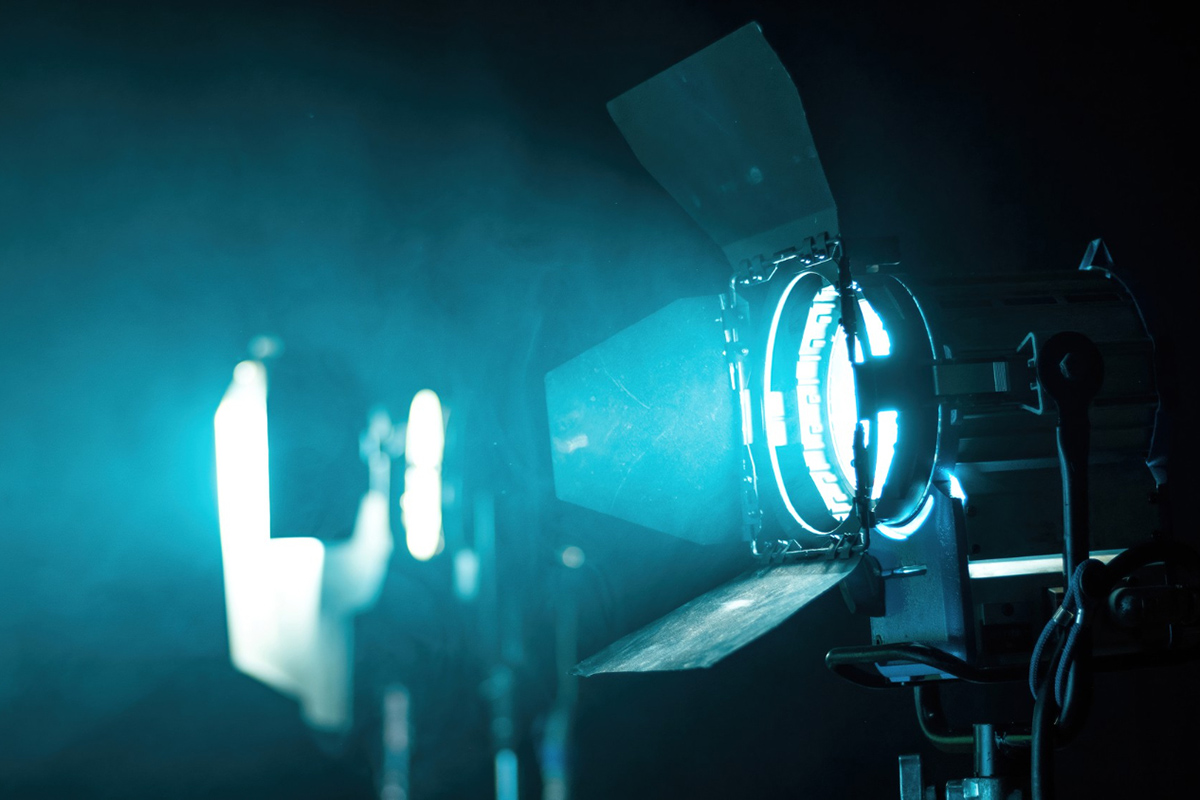 If you are looking to rent grip and lighting equipment, it is useful to ask the right questions. Here are some of the most common questions people have when they need to rent grip and lighting equipment. This article will help you get a better understanding of what you should be asking and the best methods for renting this kind of equipment. What Kind of Gear is Available? The type of gear available for rent depends on the company. Some companies may only offer b...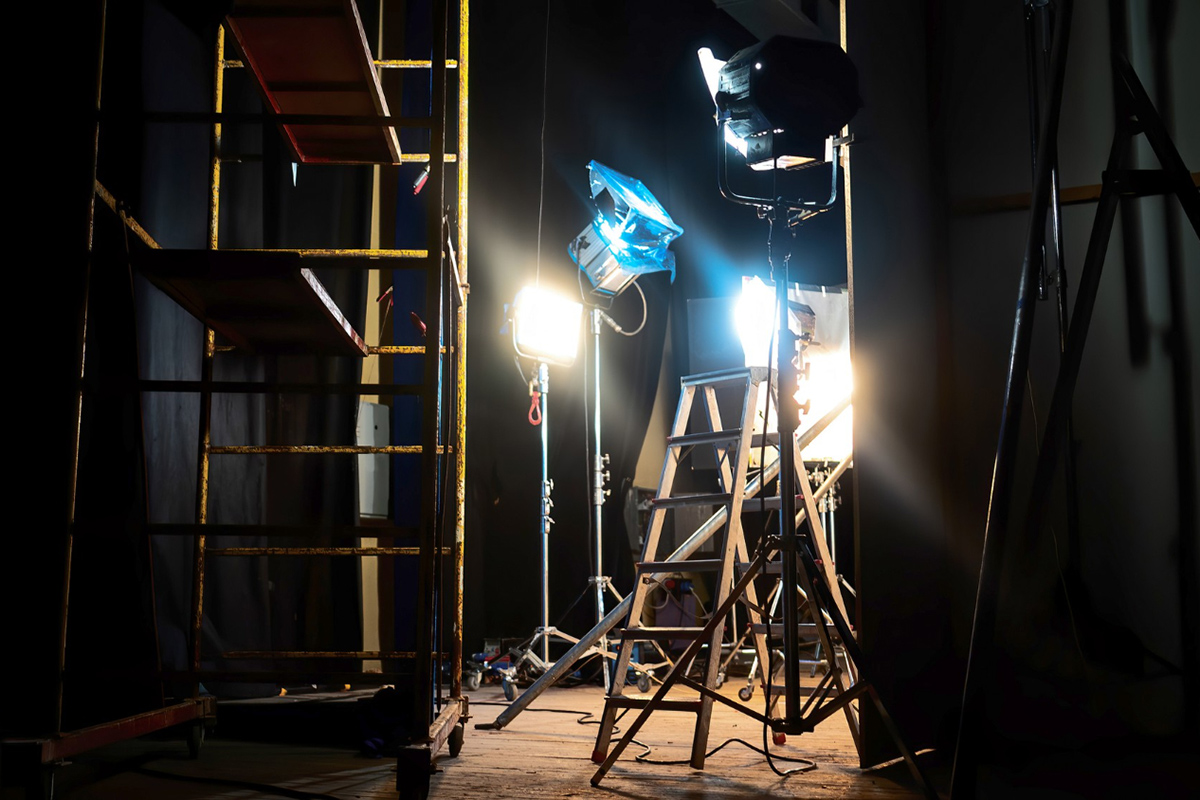 Renting grip equipment is a big decision for any film production. It is essential that one considers the responsibilities and conditions associated with renting equipment before signing any agreement. To ensure a successful production, here is an essential checklist of things to consider when renting grip equipment. Research Your Options Before you make any decisions, it's important to research your options. Do some research on rental companies in your area...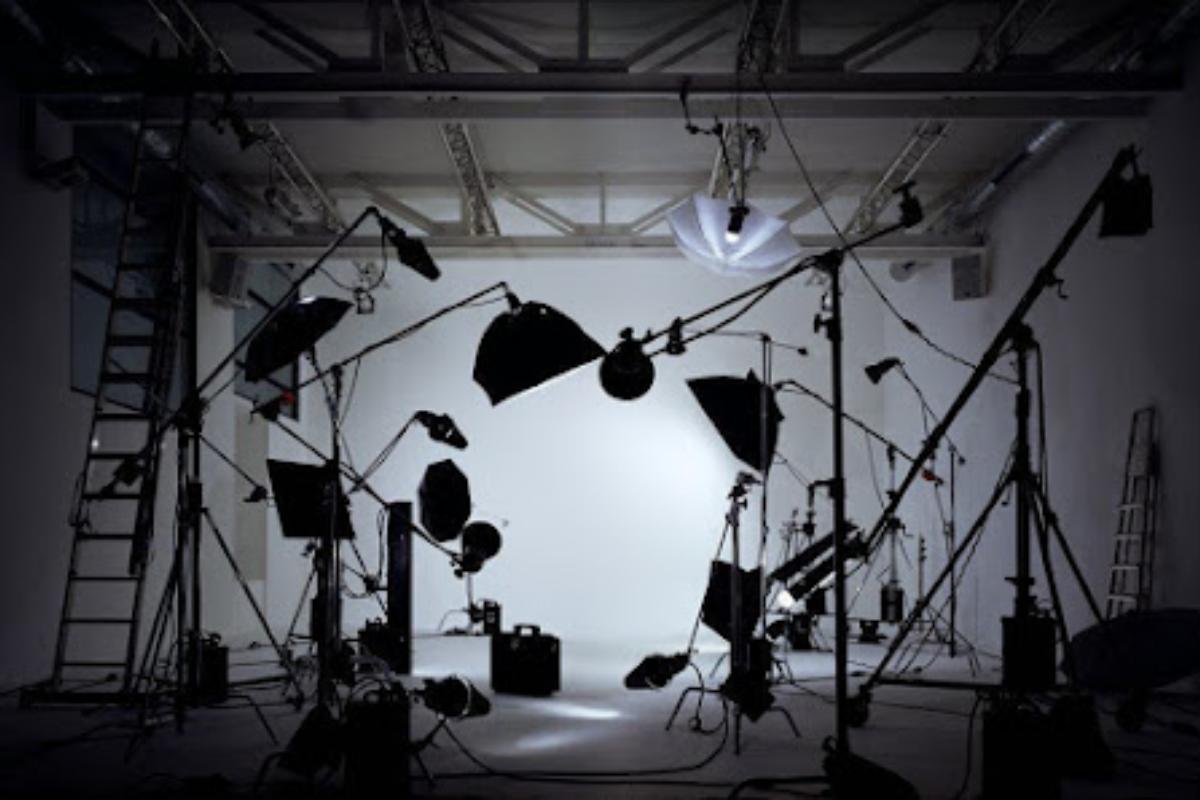 As a grip, you are responsible for managing the lighting and rigging on the set. You'll set up, tear down, move and change dollies and cranes and also be accountable for the non-electrical portion of modifying lighting. A grip's position is critical to the flow of a show, which is why it's so crucial for a grip to have a complete set of tools that can keep them working smoothly, safely, and efficiently. The following are a few frequently asked questions about the tools a...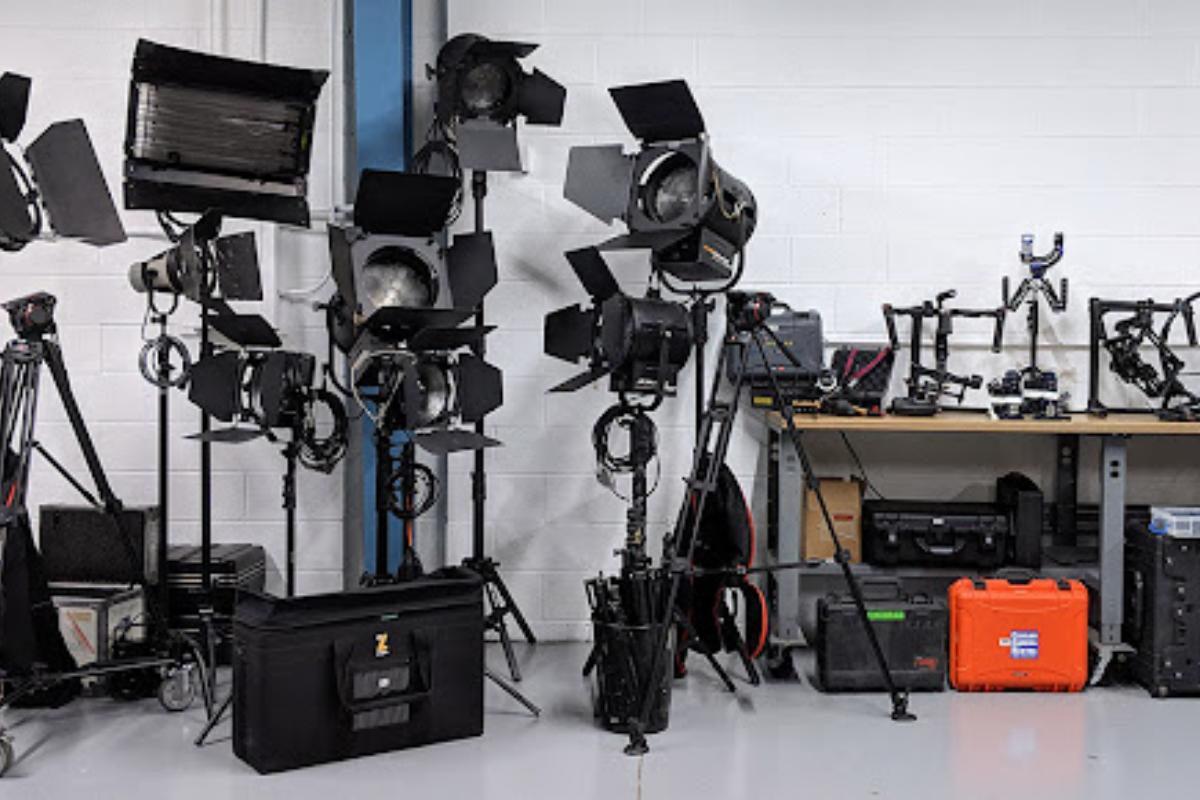 As your video shoots expand and your budget increases, it's wise to consider increasing production value and reducing stress. For most outfits, bringing fewer supplies of their own and depending on talented production experts to help is a no-brainer. Maybe this means chartering an assistant camera with an extra day to pick up and assemble cameras. It might also involve hiring a gaffer, grip, and electric crew with their own grip truck. This post will help you determine when to rent a grip...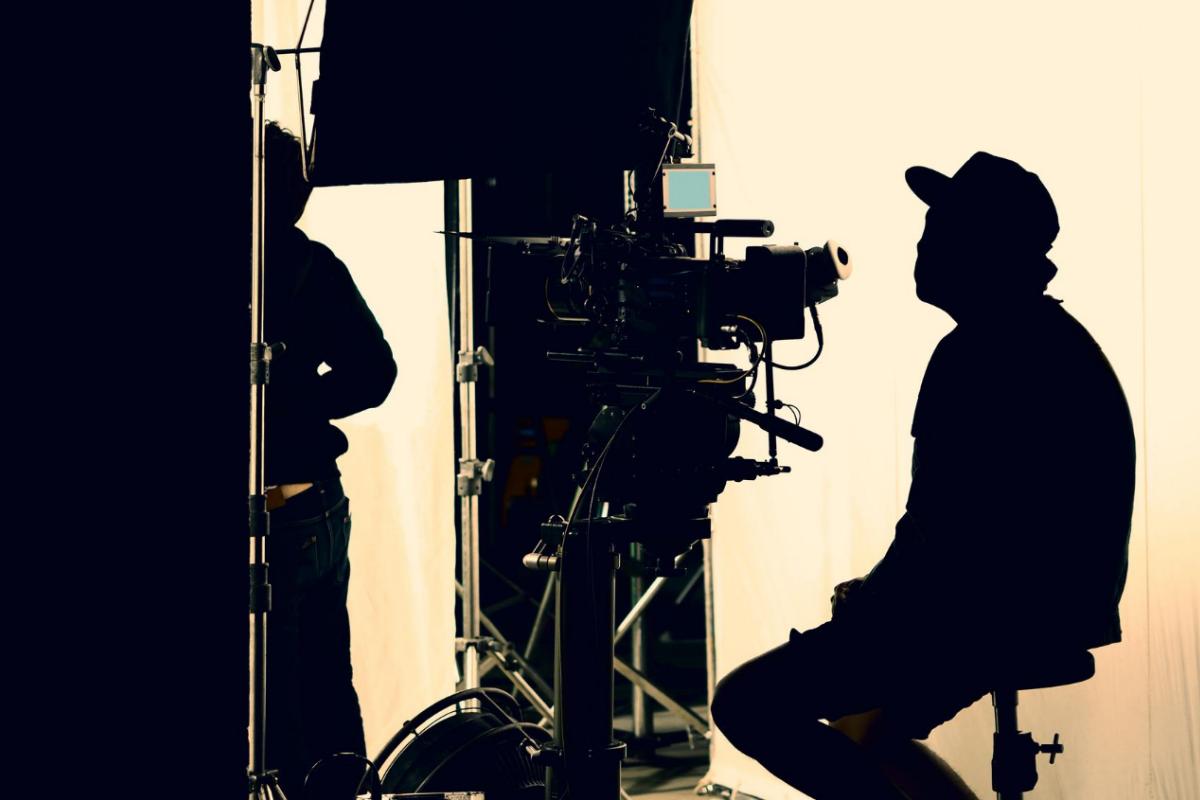 You've come to the right place if you are hoping to work on film or television sets and trying to figure out the best entry-level positions or how to get your foot in the door. According to our experts on grip lighting, professional film sets and most indie projects have a structured hierarchy, so it's obvious who reports to whom. This means that seeking a career in a given crew specialty includes a clear path: internship or apprenticeship, to low and high-level assistant, to a depart...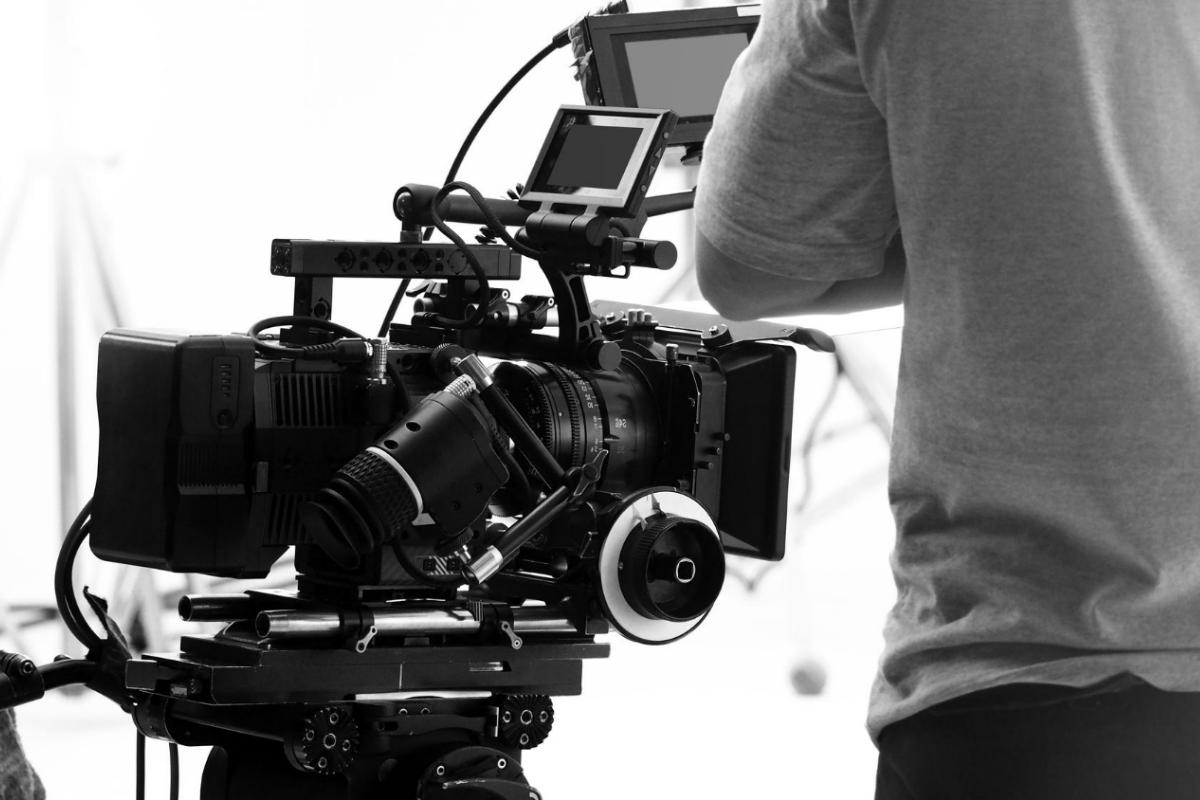 Many unspoken best practices and rules exist for operating in a film or video set. Here are some basics our experts on grip electric believe you need to understand for your first time. Sets are outlandish, chaotic locations. While academic and small indie productions prepare you for operating in the real world, every production differs, so you'll have to feel things out, position by position. ...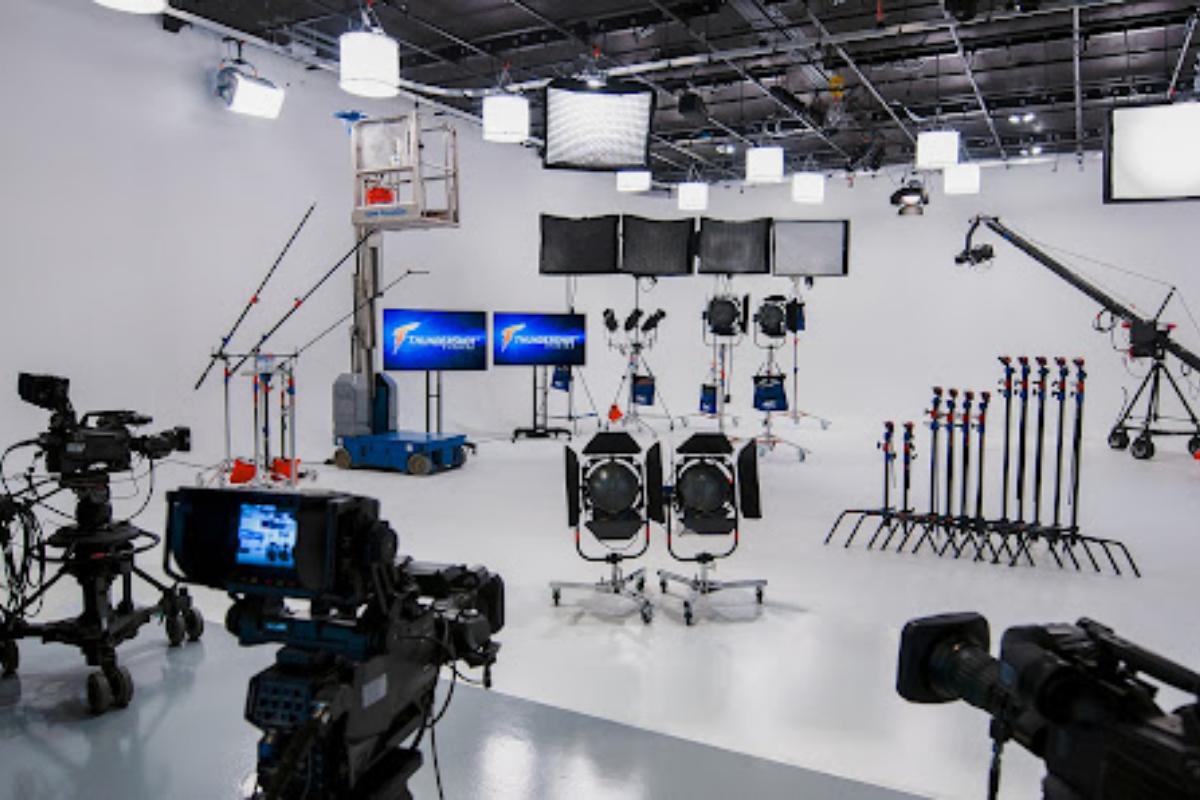 The grip truck is a well-organized and well-stocked wonderland. It has all the essential and under-appreciated tools of filmmaking. It also contains all the bits and pieces you could ever need to fix the many technical problems that come up on any set. Even better, grip trucks aren't usually too expensive, so even low-budget movies can use them. So, what should come in any standard grip truck rental? Here is a basic rundown of a three-ton grip truck rental that you can get from many place...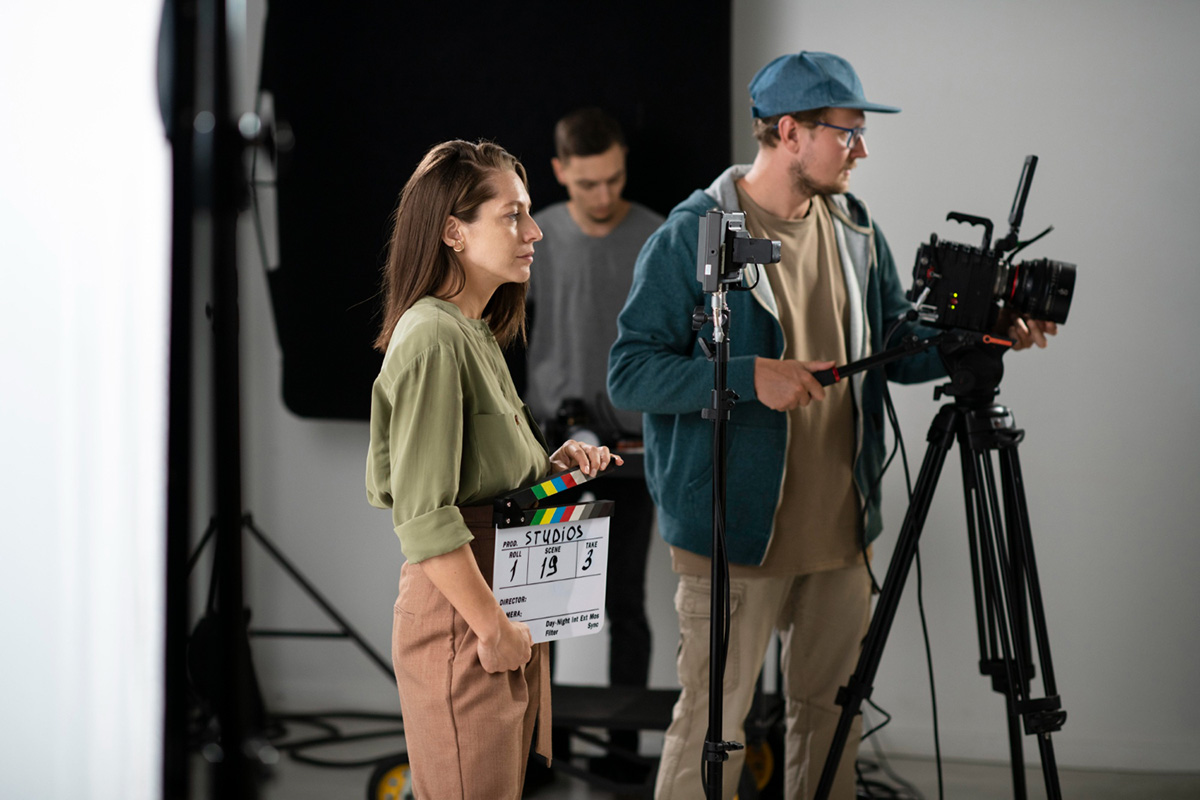 If you want to work in film production, you need capabilities before entering the field. Film production is a vast field requiring qualifications, training, and experience. Many people value experience in the industry over anything else, as this is a field that requires an eye for detail, and experience often helps gain that viewpoint. It also depends what type of role you want to serve when you work in film, as there are a range of jobs available. These jobs range from grip lighting technici...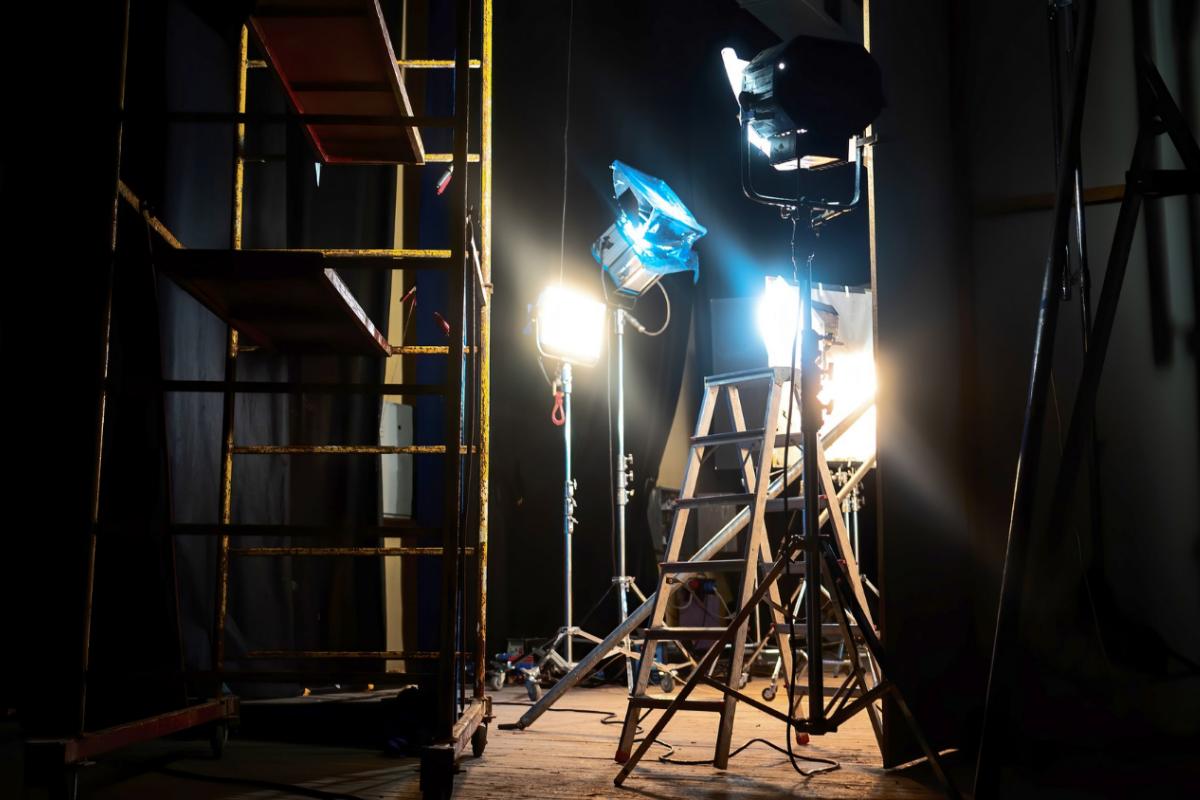 Whether it's a major tool or a small gizmo, the production team will have it in their grip truck to help them with any number of technical needs that arise on set. Having a rented grip truck on site makes everything run more efficiently and with less strain on the cast and crew. So which equipment can you find in a grip truck rental (be it a 3, 5, or 10-ton version)? Read on to find out! Lighting Equipment Wherever portable and powerful tungsten Fresnel spotlights ar...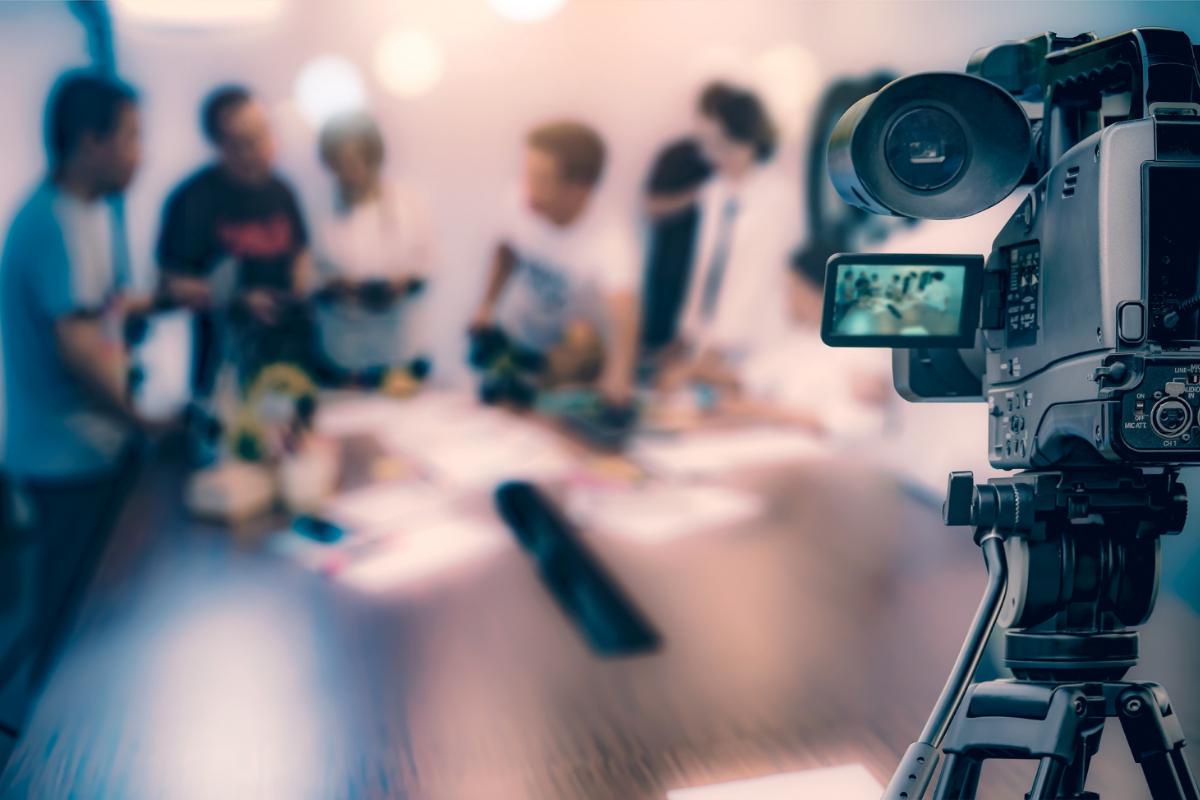 Acting is one of the most recognizable jobs in film that everyone knows about. The actors who take on this career dedicate everything to their roles. Their objective is to bring the vision of the director to life. However, the real magic doesn't happen directly in front of the camera. Realistically, the magic is all behind the scenes with the grip technicians, production team, and makeup department. These are some of the most important jobs you will find behind the scenes of a film. ...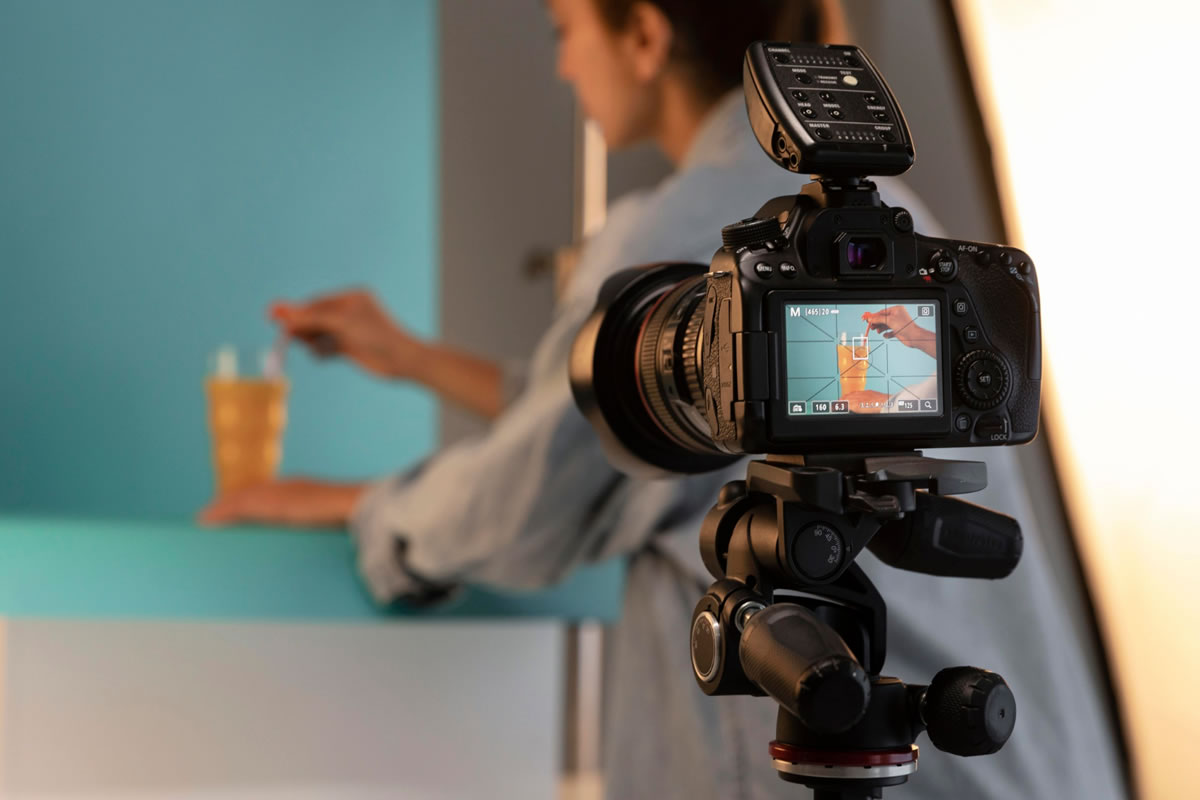 If you sit back and contemplate the films you have observed throughout your life, or even in the previous week, you can put them on mute and still have a broad understanding of the emotion on screen. You can tell if something weird is approaching, authority dynamics, and much more–all via the camera angles alone. To start embracing the influence of camera angles, our experts on grip lighting recommend filmmakers at the novice level focus on learning these, which we will cover throughout...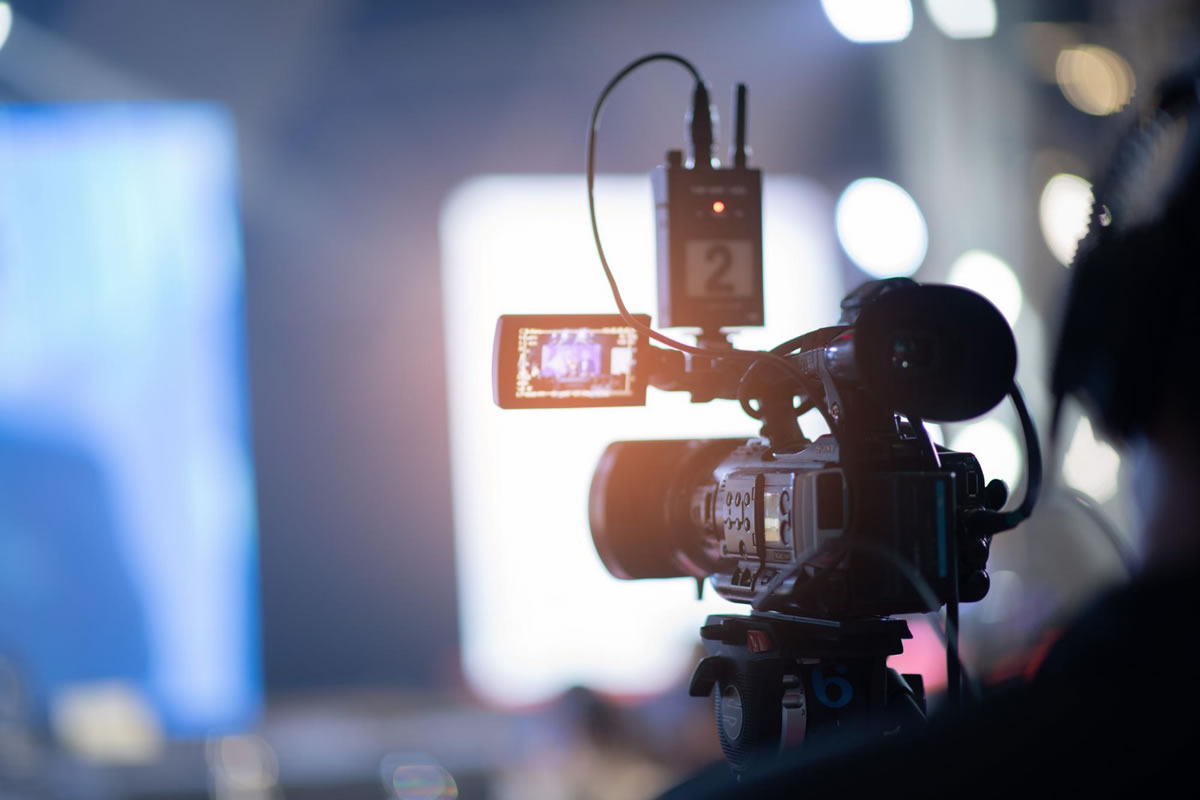 Editors might not understand the art of acting, but they are experts at molding performances. They spend hours scrutinizing footage and selecting takes, so here are some technical acting tips from our grip electric experts to help you bypass the cutting room floor. Acting in motion pictures is different from performing in class or on stage. On stage, you have weeks to train; your blocking is second nature, and you have sufficient rehearsals to perfect your performance. In film, you ...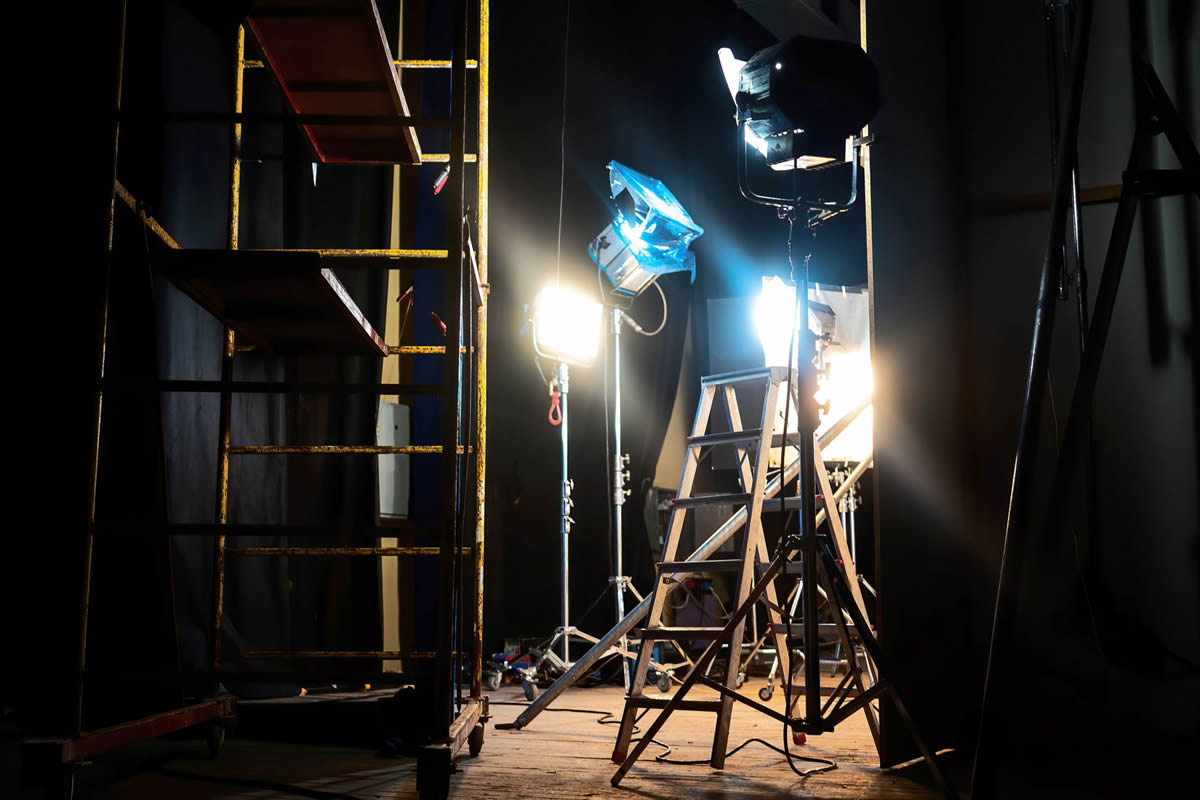 Lighting equipment is very important to the modern film and video industries. From professional studio cinematographers to content creators, everyone loves extra lighting. Whether you are moving on to your next film production or not, learning about light sources will help. These are some of the most common types of lighting used in film production. HMI HMI stands for Hydrargyrum Medium-arc Iodide. It is a metal-halide gas discharge medium-arc-length lamp. Every HMI bulb...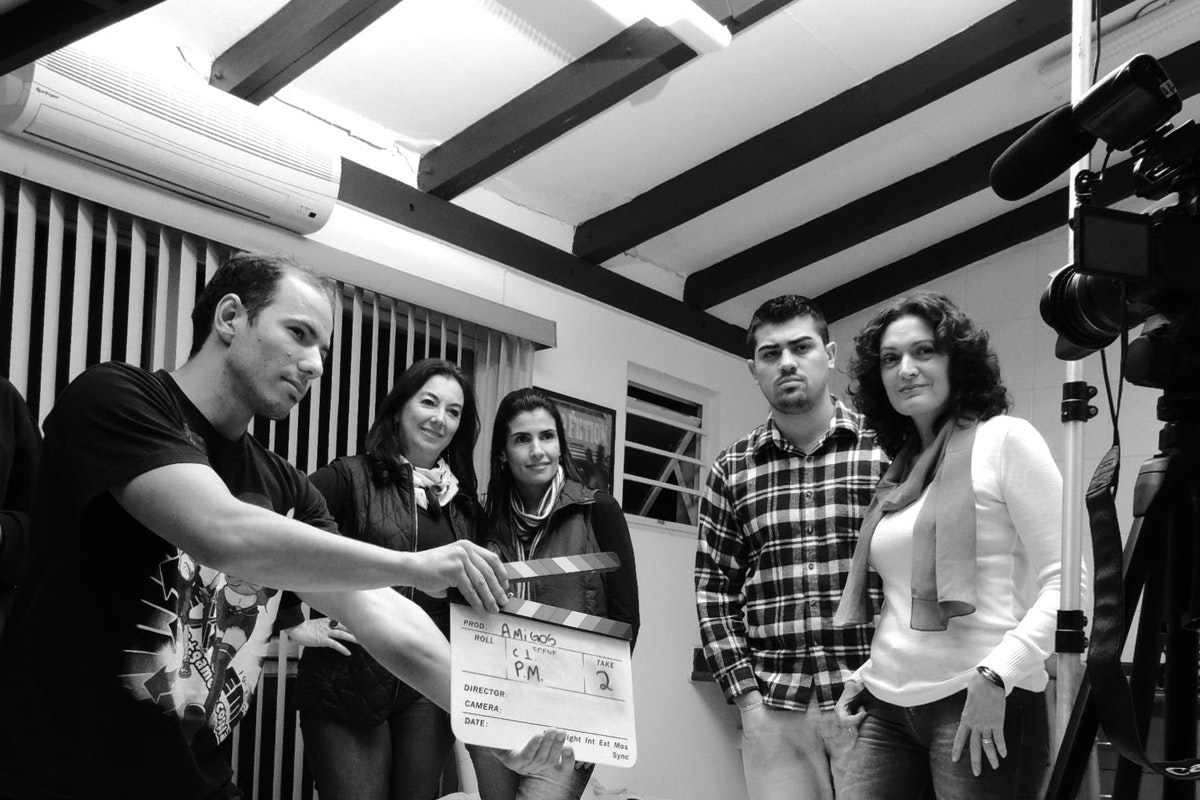 There are many exciting and fulfilling jobs in the film industry. While many employees in the film industry entail a degree of uncertainty due to the nature of the work or the availability of clients, there are also many secured options. Regardless of it being one of the most competitive industries, we believe knowing what's available can help you find the right career path. Here are six jobs in the film industry working in production. Film Director Directors are in ...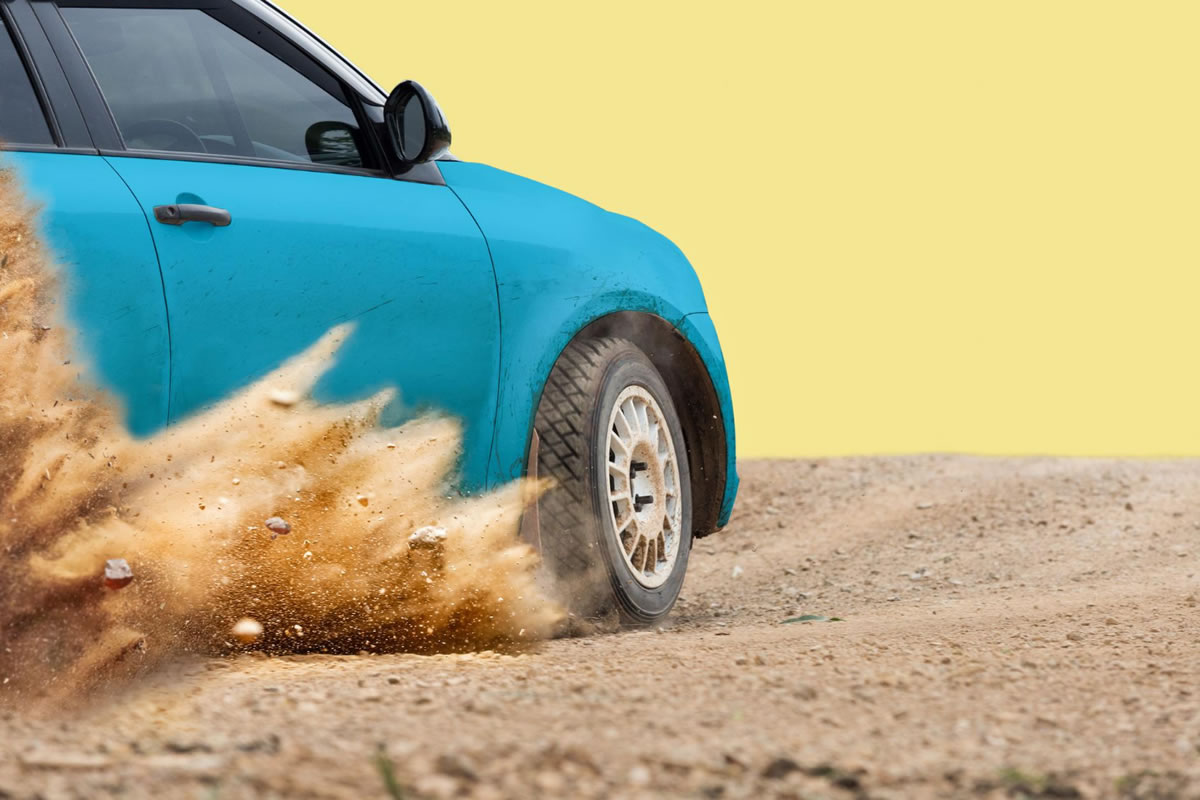 A stunt driver is any individual who gets paid to operate any number of vehicles on a movie set or in a film. Most people are familiar with stunt drivers thanks to movies like Gone in 60 Seconds, The Fast and The Furious, Baby Driver, or any of the other hundreds of high-octane films with dangerous stunts and stunning car chase scenes. Our grip electric experts explain the most common stunt driving techniques you must master to drive your way onto the silver screen. Drifting/over-s...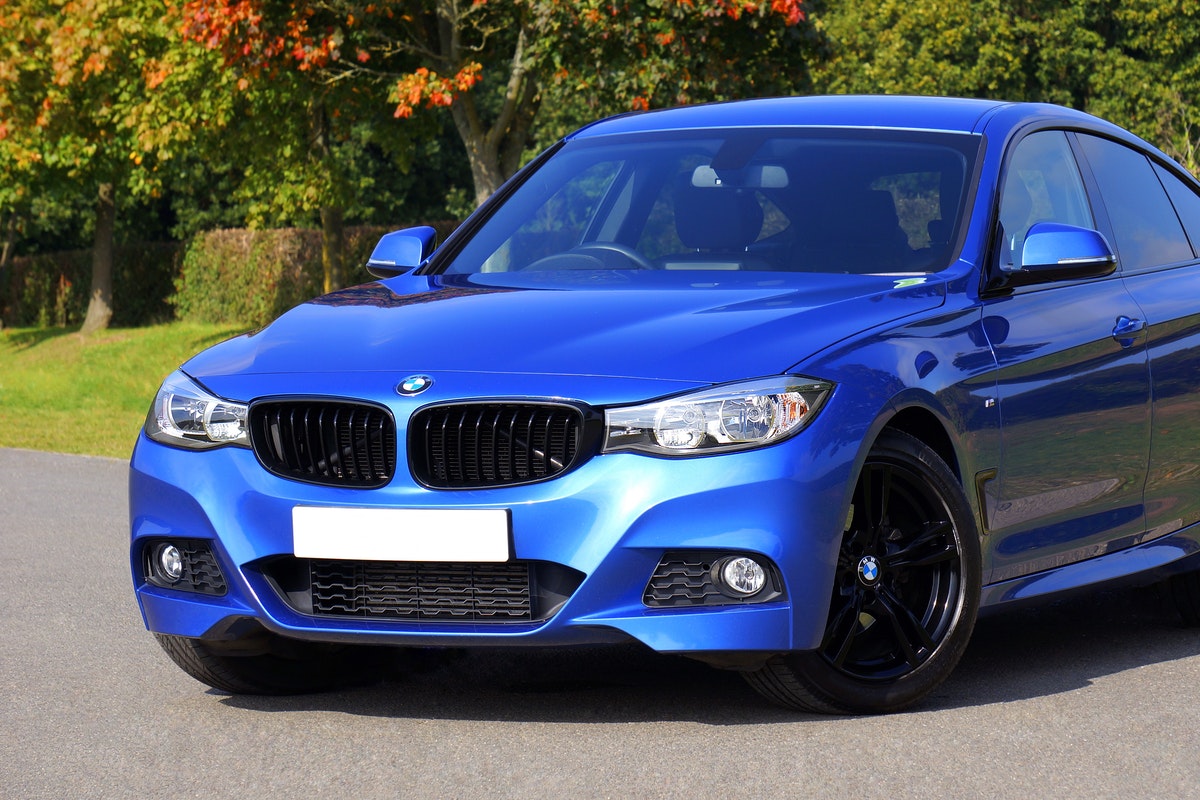 According to our experts on grip equipment, picture car is a term used for any vehicle appearing on film. They are known as the vehicle equivalent of a Hollywood actor. Movie production companies plan movie shoots and have specific cars in mind for use within the film. Locating requested vehicles, like vintage cars, period-correct cars, stunt cars, unique cars, or any other requested vehicle is the job of a picture car coordinator. In addition to locating vehicles, a picture car coo...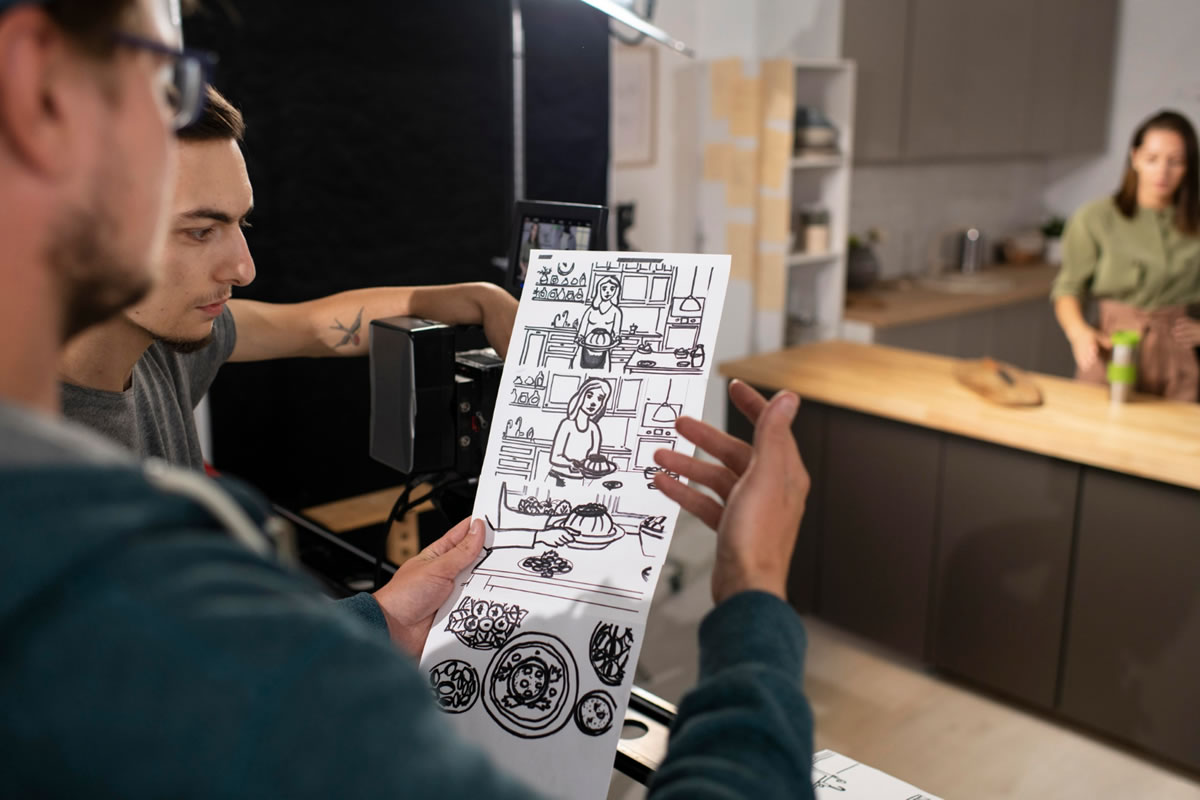 Film-making is not for the faint of heart. It takes a ton of commitment, creative vision, and skills to make a movie that people want to watch. It is also a huge responsibility, especially if it requires well-known actors, action scenes, and expensive props. But people make great films all the time, even with small budgets. Unfortunately, low-budget films usually don't have the resources to advertise their masterpiece effectively. Nevertheless, the best movies share essential elements tha...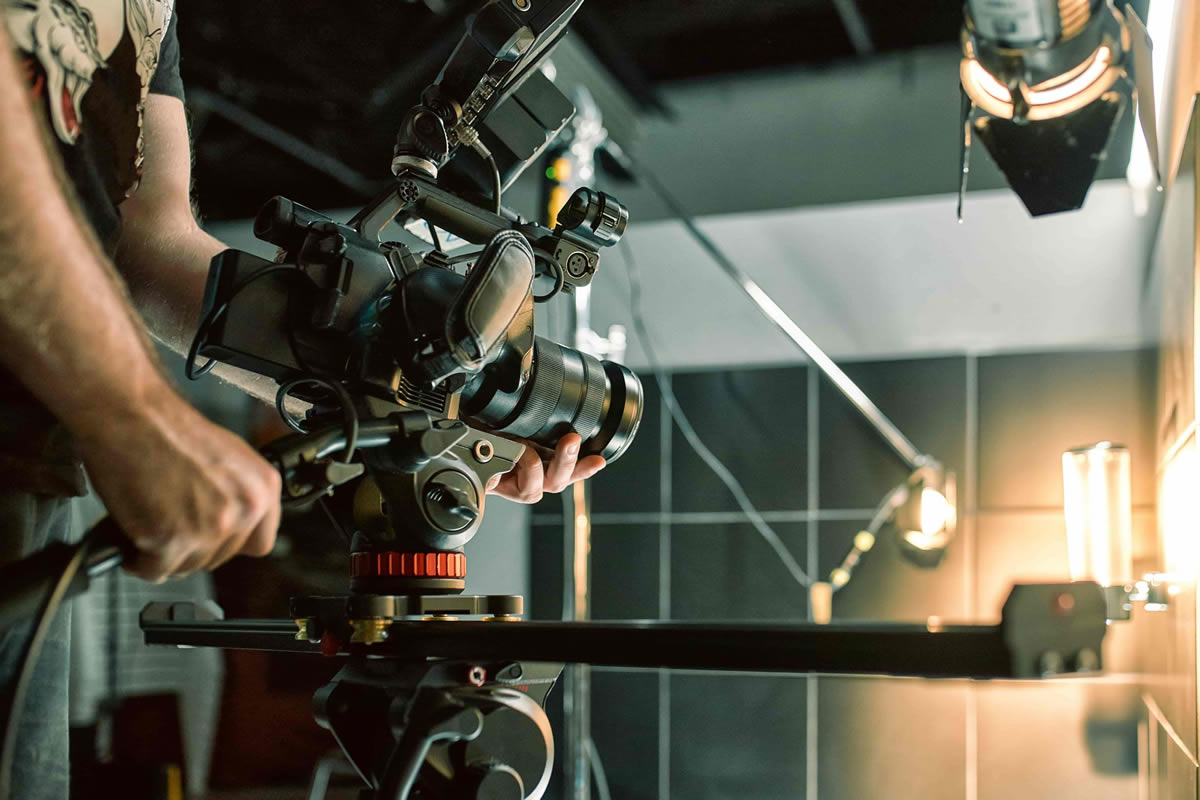 Filmmaking might be something that has crossed your mind after witnessing some of your favorite filmmakers at work. Filmmaking is an industry that is always expanding innovative hub that is frequently in need of new talent. If you want to learn filmmaking, then you are likely a natural storyteller. Filmmaking is extraordinarily multifaceted, and you do not have to adhere to only writing films. A typical filmmaking class will take you across avenues where you can consider a professio...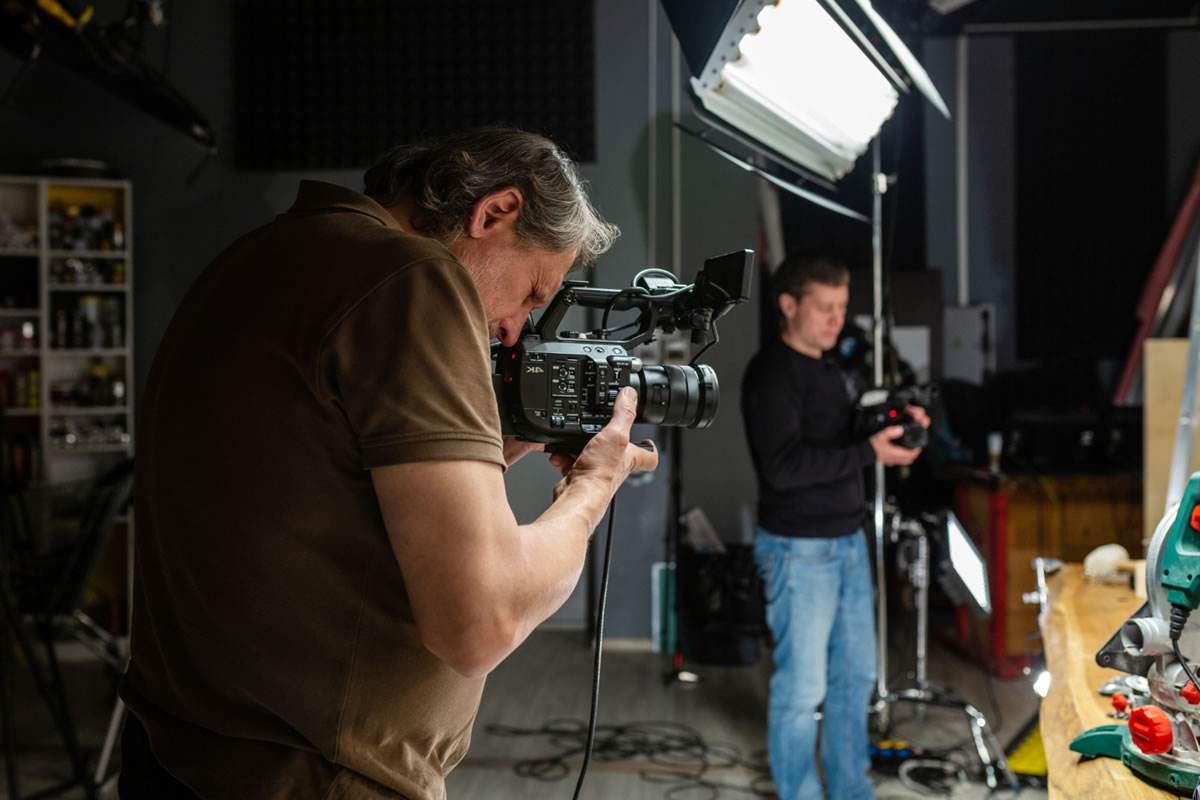 Managing all the moving parts on an independent film set can be challenging. Grips are professionals on set who build rigging equipment to support lighting and cameras. In addition, the key grip supervises the grip crew. For those of you not sure whether or not you need a grip crew on your set, let's dive a little deeper into the roles they play on film sets and how it is beneficial to have one on your team. Film grip defined A grip works with rigging equipment on se...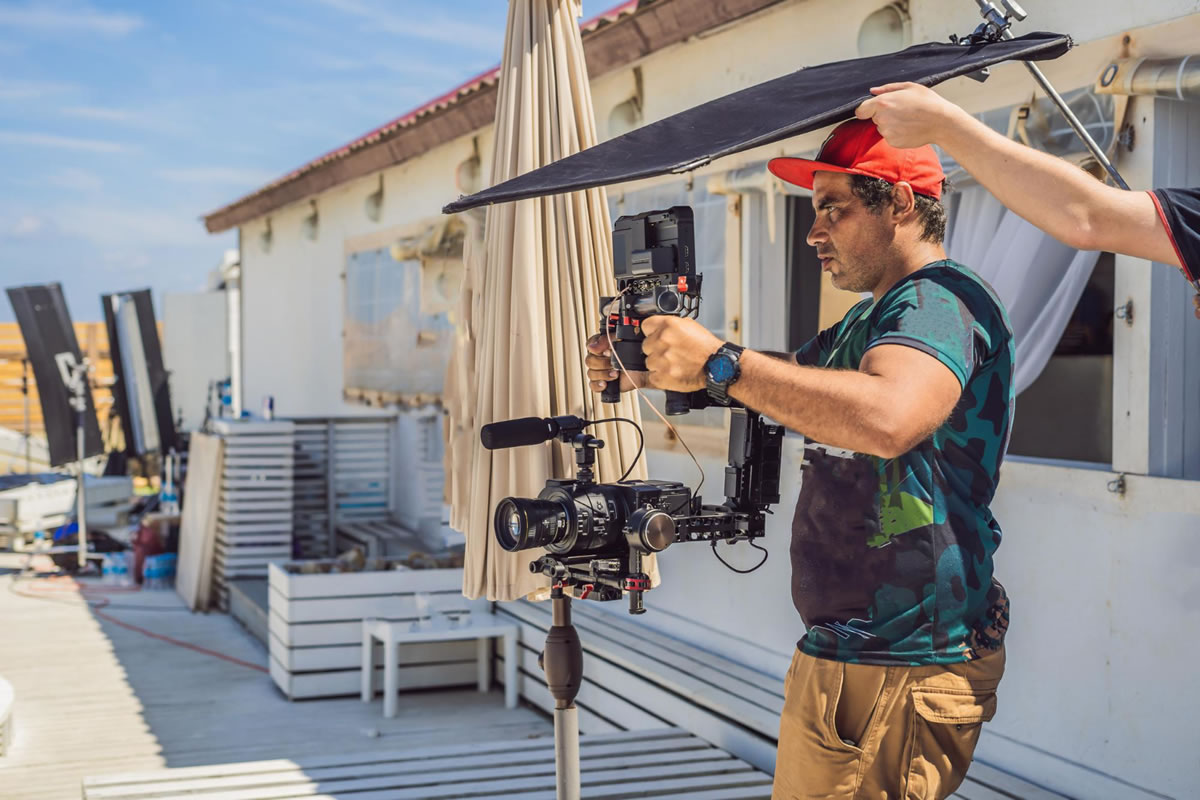 You've got central Florida gigs on a budget; we suggest you to utilize these buying vs. renting tips from Tiki Grip & Electric. It can be extremely tempting to go out and fill a buggy with all the equipment you think you'll need. However, conclusions like whether to buy or rent your lighting and grip equipment should be carefully considered and planned. Renting or buying your grip equipment? Should you rent or buy? The query seems straightforward enough, but ...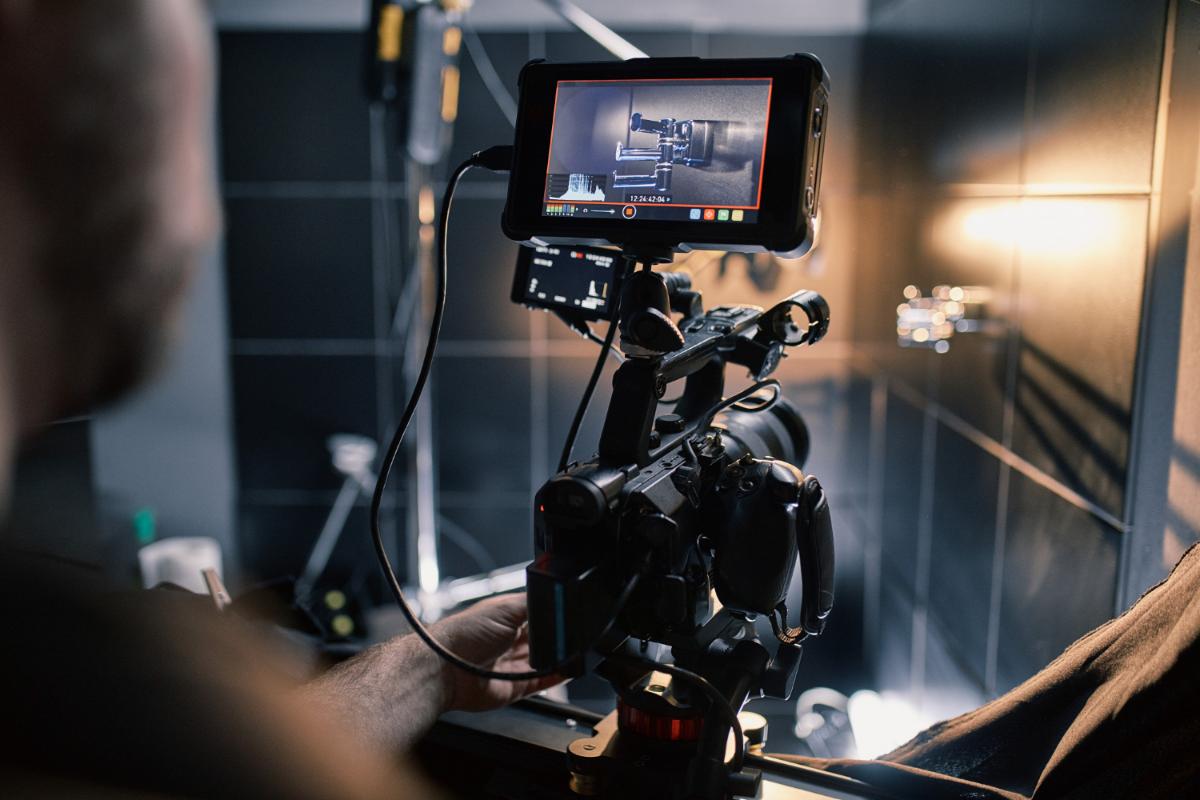 A grip's job is one of the most essential and challenging on the set of a film. Day in and day out, film sets require expensive, heavy, large equipment, and the grip department has to secure and build this equipment in the safest, most efficient way possible. Grip work is probably the most physical job on an entire film set, but strength alone is not enough to keep you successful in this demanding, fast-paced industry. Our grip equipment experts want to give you a closer look at the gri...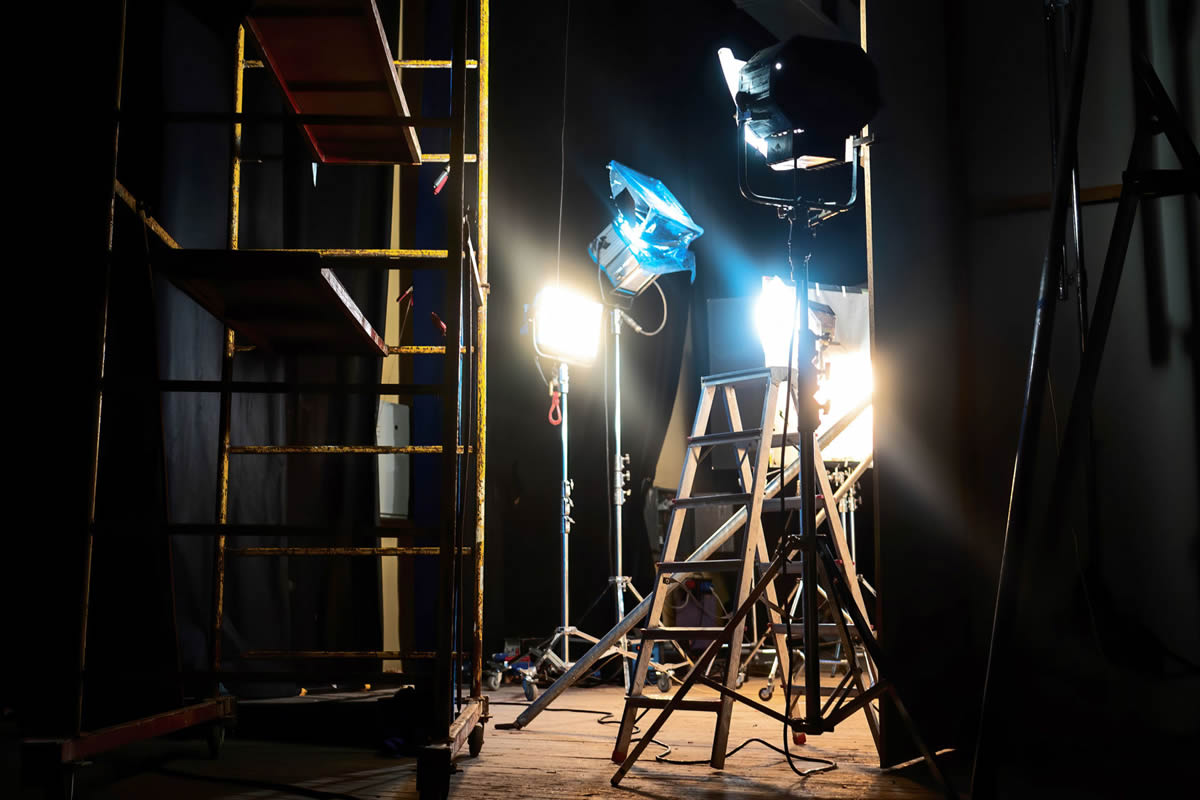 Being a grip is not for the faint of heart; it is hard work that takes serious commitment. Being rushed when you are loading or unloading heavy equipment is frustrating. Our grip lighting experts recommend these tips and tricks to help alleviate some of your on-the-job stress: Sandbag transport Depending on their weight, it is usually best not to load more than a dozen sandbags on a tongue dolly. Any more than a dozen might end up breaking the tongue. Many of these dolli...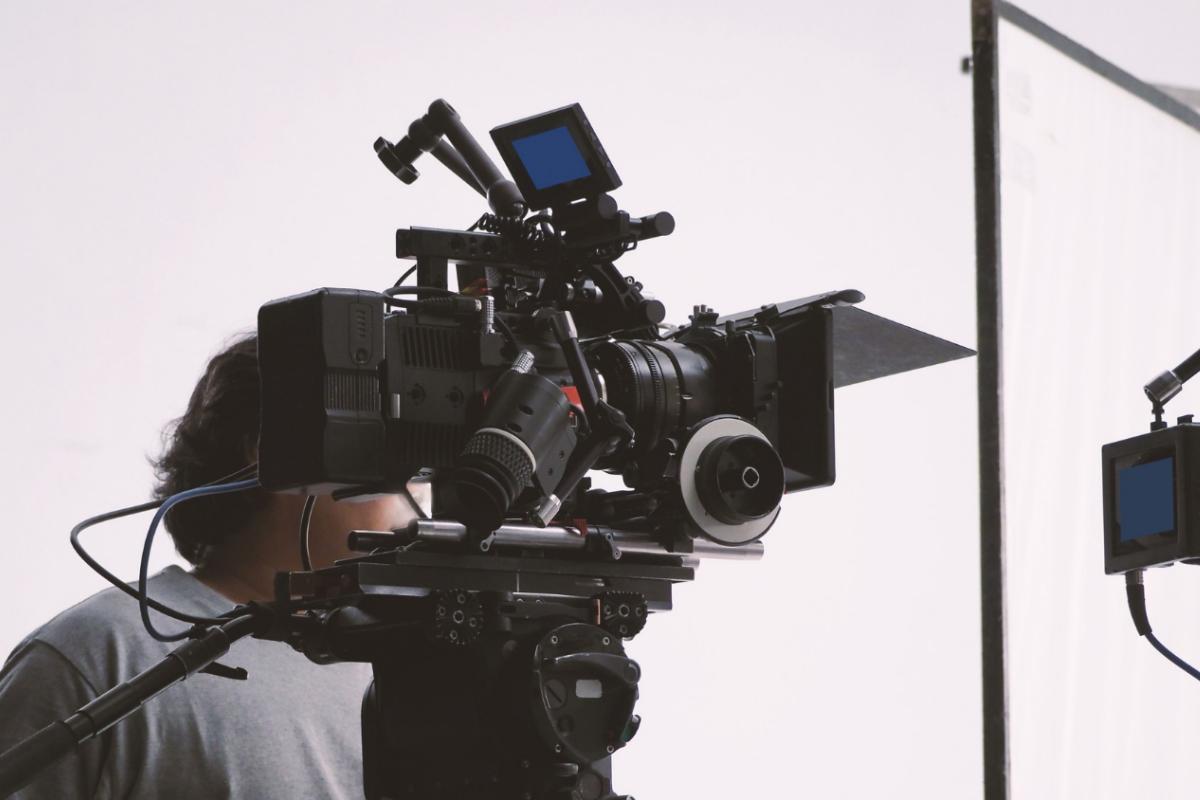 Grip staff on set is essential for any film production. The grip department is responsible for ensuring that large, heavy equipment is tough enough to stand up to crew tests without sacrificing safety. While a grip is one of the most physically demanding jobs on set, it is also gratifying. Our experts on grip equipment offer the following tips for being an outstanding grip and making the best of your career in the industry. Camera department collaboration The best grips ...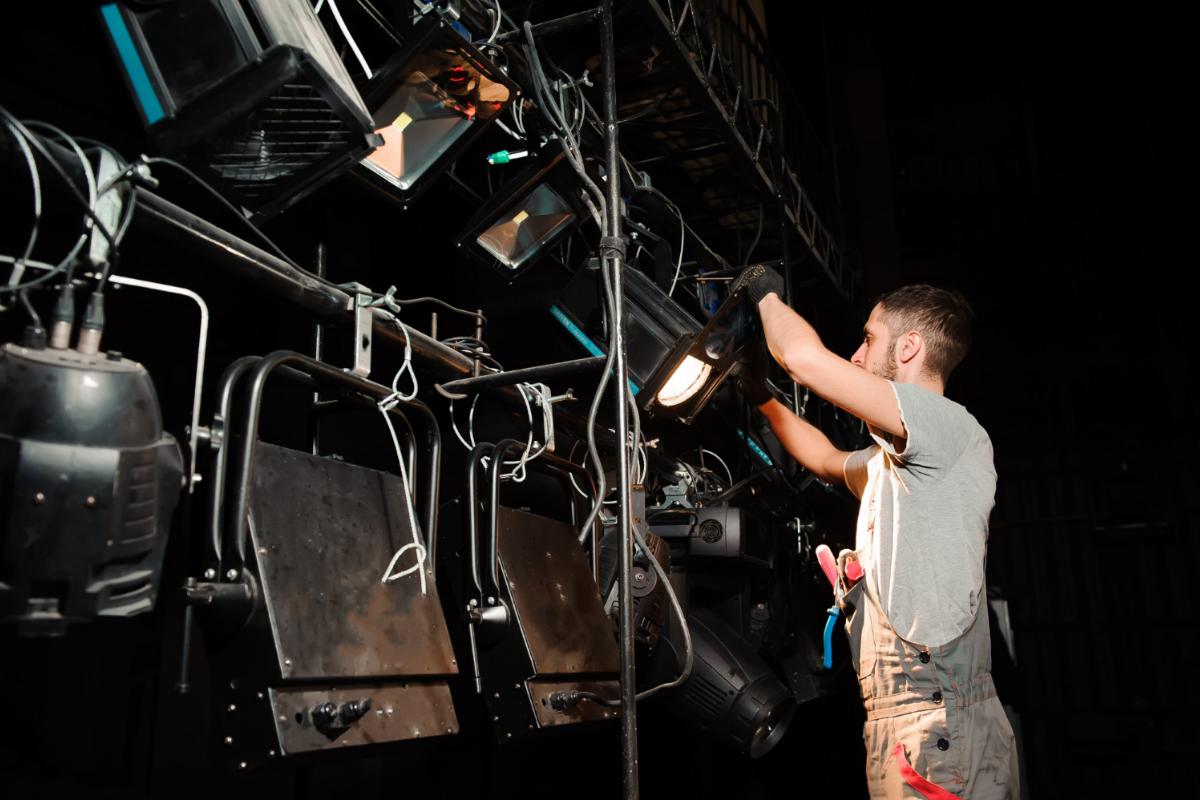 Working with electricity can be a challenging job. An electrician faces various dangers any time they are on the job because they install the fixtures, circuitry, and electrical wires needed for providing electricity. They are also in charge of maintaining these elements once they are correctly in place. Therefore, any time you deal with electricity, even if you consider yourself an expert because you watched a couple of home improvement shows, you will face a significant level of danger....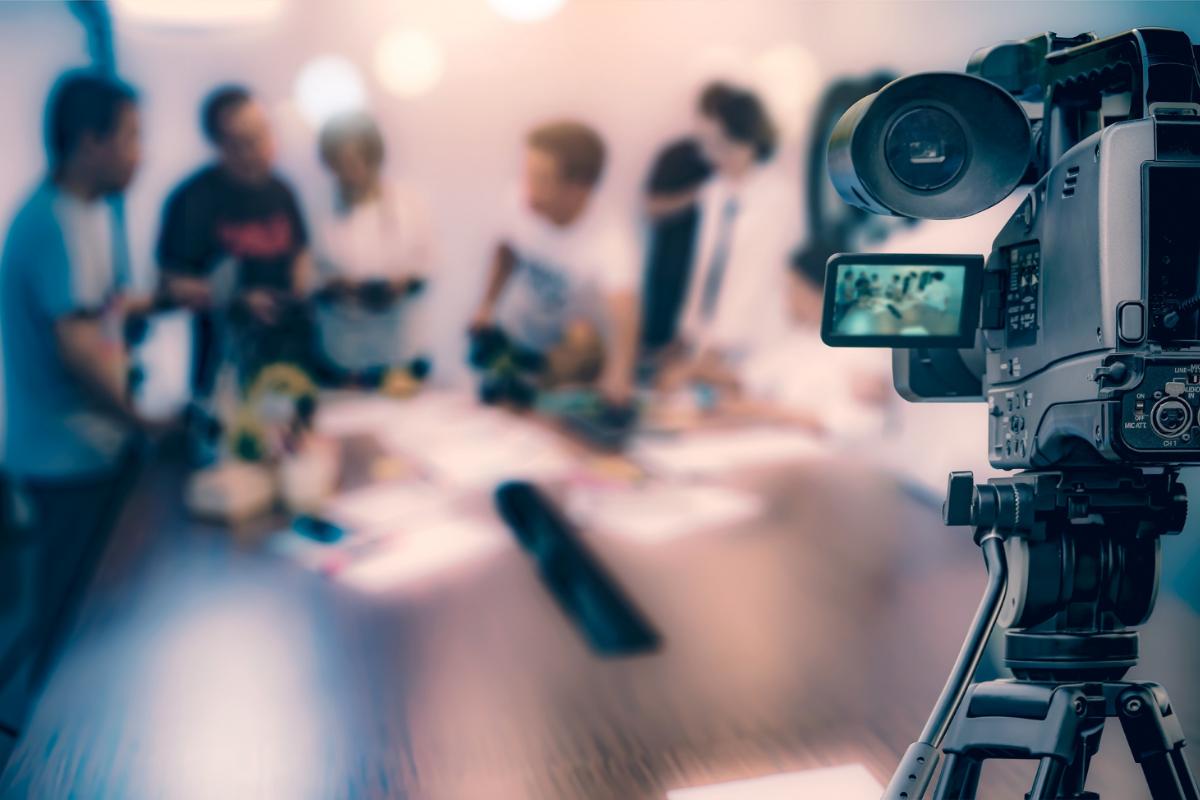 Most people have little experience in the film industry, so they are confused by the job titles they see when credits are rolling at the end of a film. Our experts on grip lighting are here to offer an inside look at some of the obscure job titles found in film production and what their jobs entail. Concept Artist This professional provides the production designer of a film with a computer-generated 3D model demonstrating how a scene will materialize. Their job is to ren...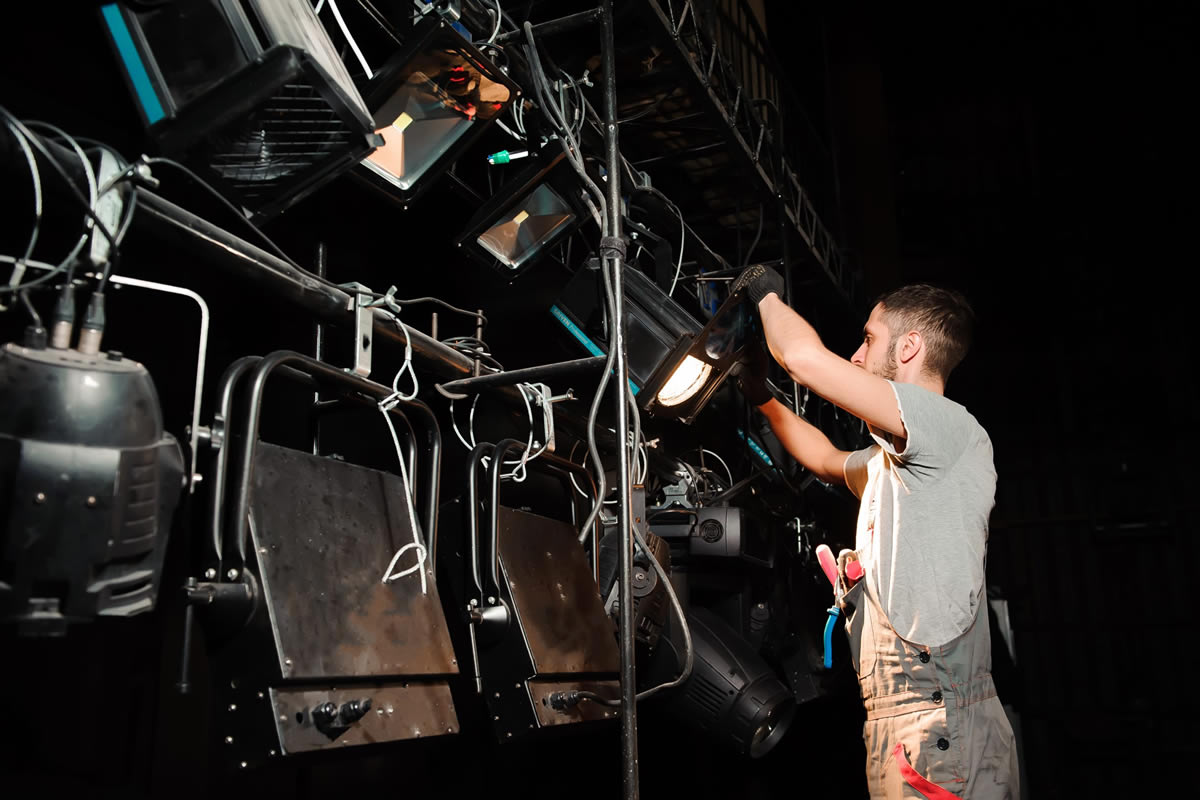 The electric department is one of the most essential in every production. Our grip electric experts will offer an inside look at what the electric department does and the job titles you will find there. What an electric department does The electric department works closely with the grip department, both under the direction of the Director of Photography, to determine and carry out a lighting plan for every shot in the production. As a result, grip and electric department...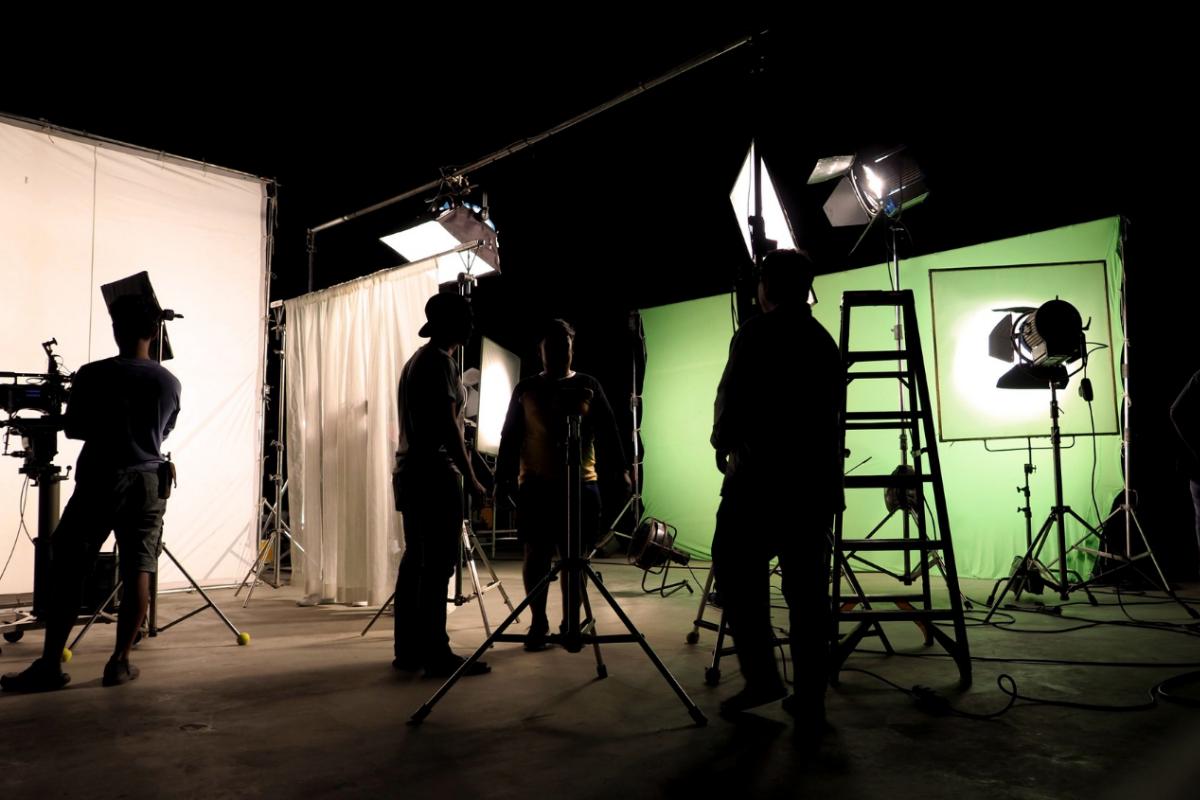 On a film set, gripping and mounting questions arise after the decisions on light sources are made. However, having an adequately rigged set means that a film's lighting will look better, and a lighting crew will be more efficient so that final outcomes will meet a director's vision. Therefore, a critical element in filming is running and organizing lighting operations. This job cannot be completed effectively without proper equipment on hand. Changes occur frequently on set in any pr...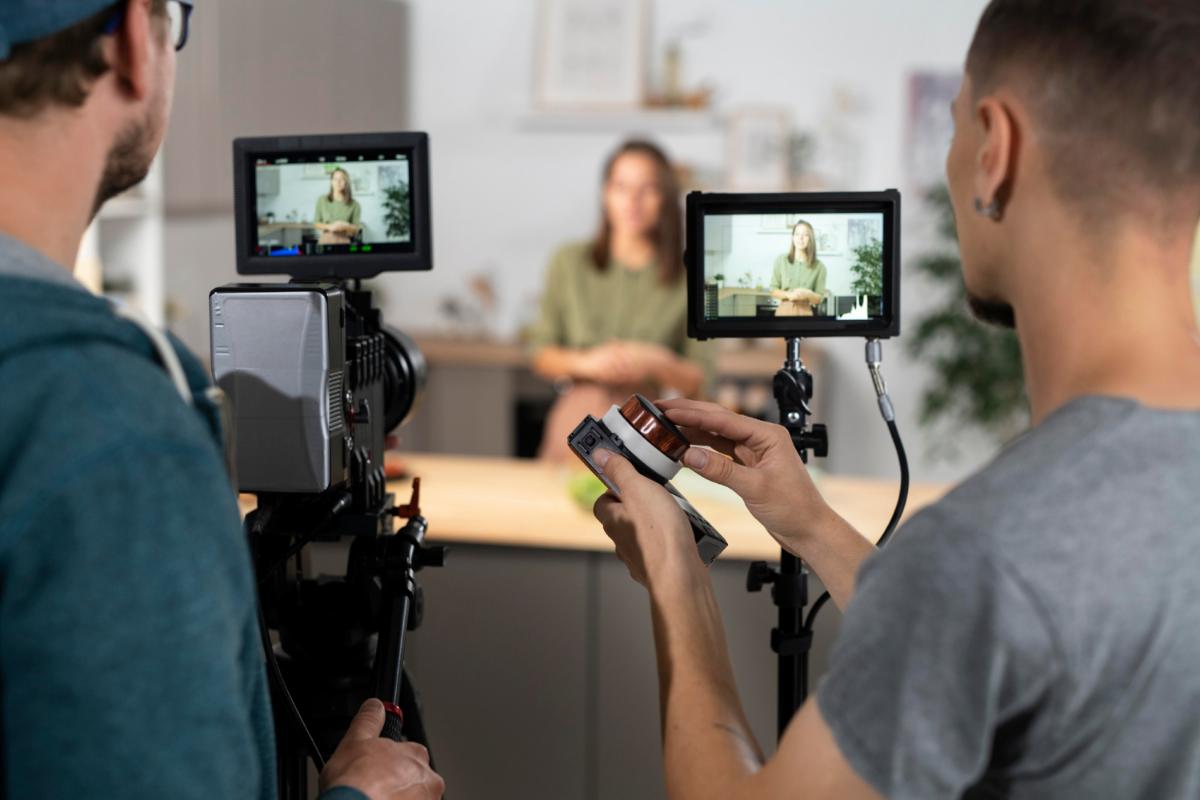 Making a TV show or feature film requires hundreds of people to complete, whether it is a low-budget, indie project, or a big-budget movie. A lesser-known team in the film industry is called the grip crew. Grip crew A grip department is responsible for all rigging behind the scenes. Film production rigging includes all equipment that helps hoist or lift other equipment. In addition, a grip department specials in camera rigs use to achieve specific camera angles or stabil...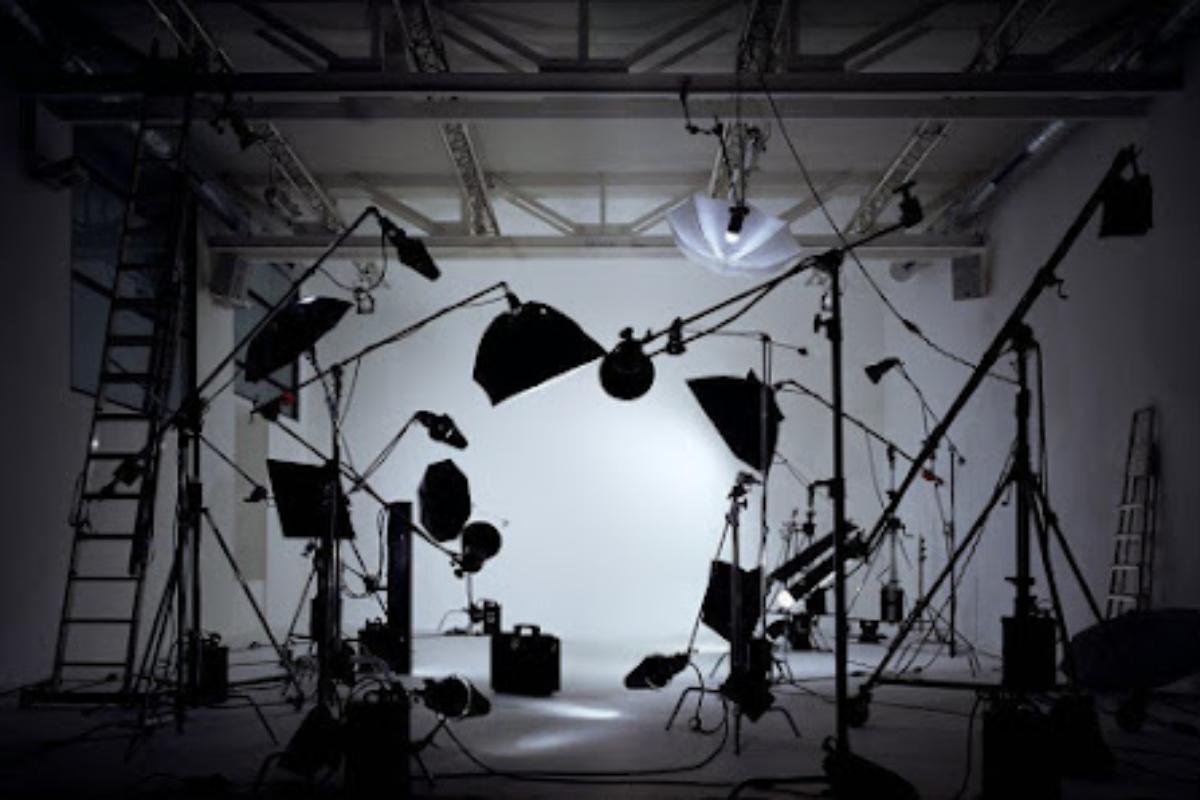 Grip trucks are well stocked with the small gadgets and large tools needed for tackling various technical needs and on-set tasks. Even for the most budget-conscious shoots, they are not excessively expensive. Production will go faster, smoother, and cause less stress on the crew when you have a grip truck rental on set. The quality and quantity of the carts and the truck layout are the most essential features to working grips. Grips love the option of quickly seeing the tools they n...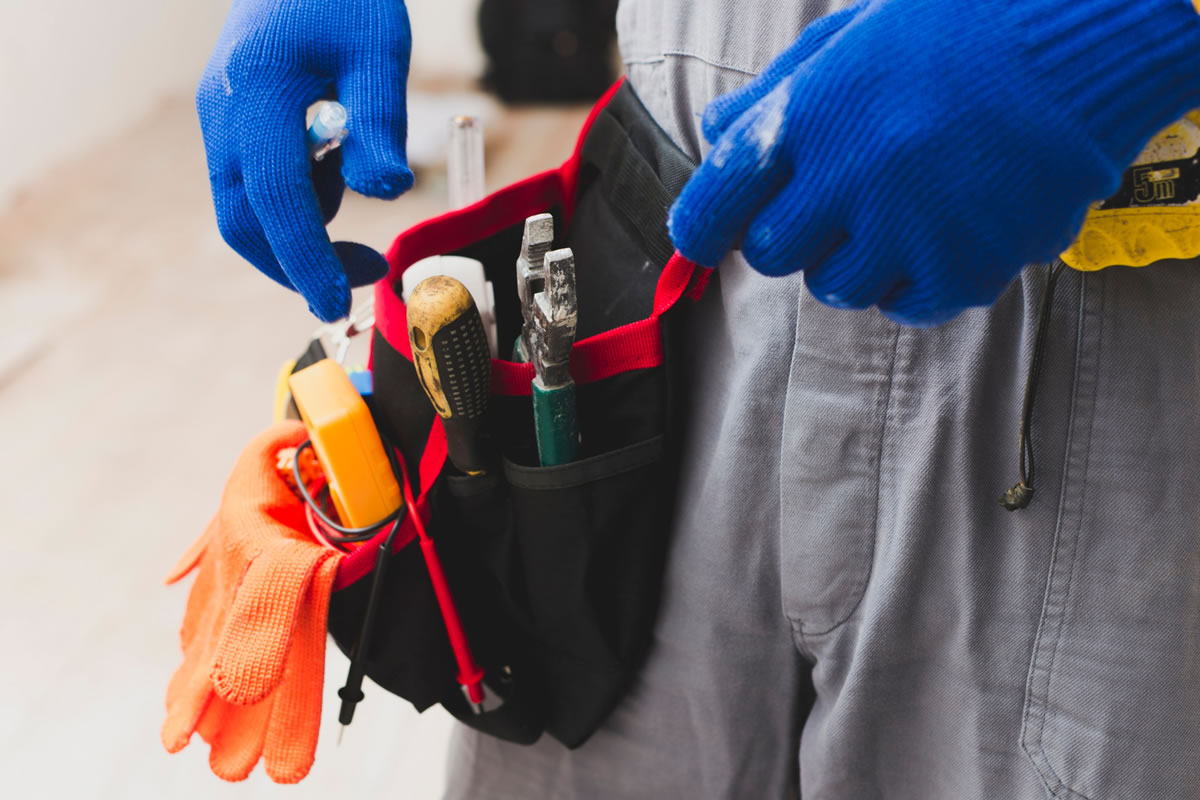 Set lighting technicians manage power distribution and lamps for video and film sets. The grip department governs the rigging for camera lighting, camera support, and light modifiers. There is a particular number of tools that technicians either have with them at all times or keep close at hand for when the time comes that they need a specific tool to keep both departments running safely and efficiently. This list is simply a starting point for professional grips and electricians to show up t...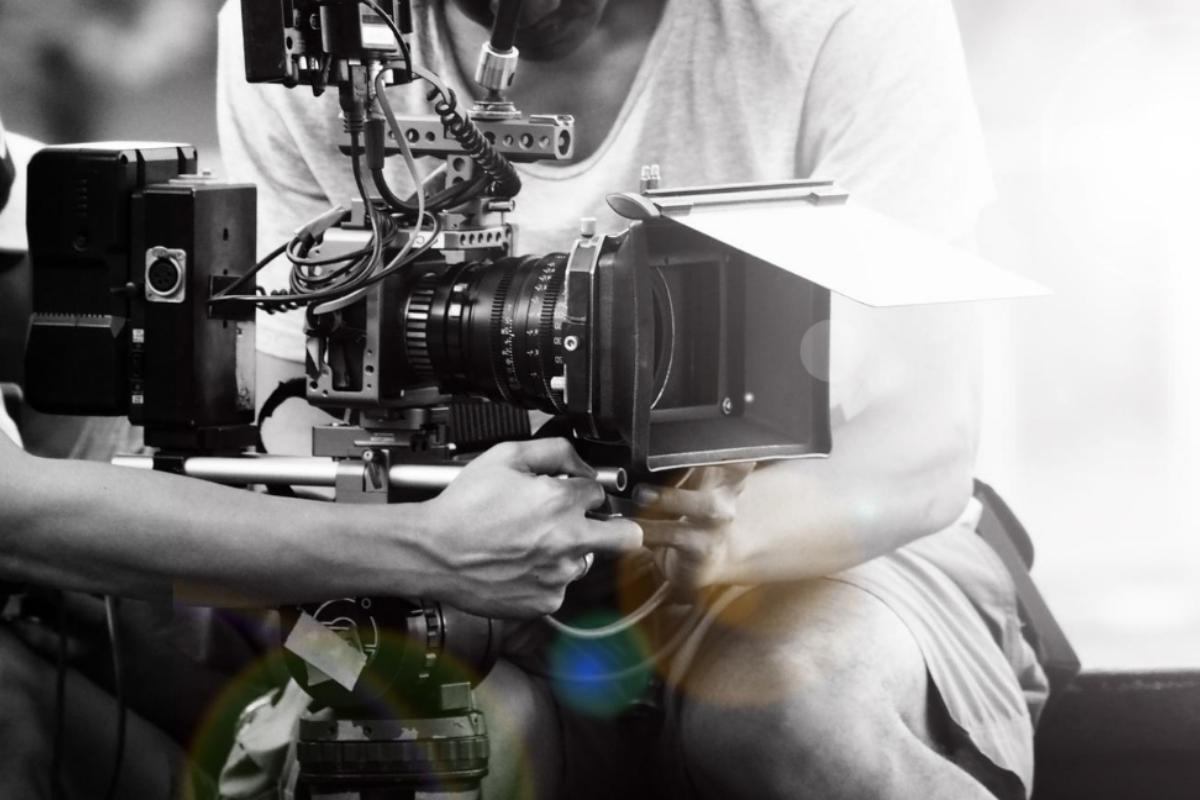 If you were the kind of kid that set up complex systems of ropes and pulleys to open your bedroom door or rigged up an elaborate track for your matchbox cars? Then becoming a movie set grip might just be your dream job. Movie Set grips are responsible for rigging up dollies on tracks, setting up cameras, and following the Director of Photography's creative vision. While there is no single path to becoming a movie set grip, a combination of the proper education and experience can undoubt...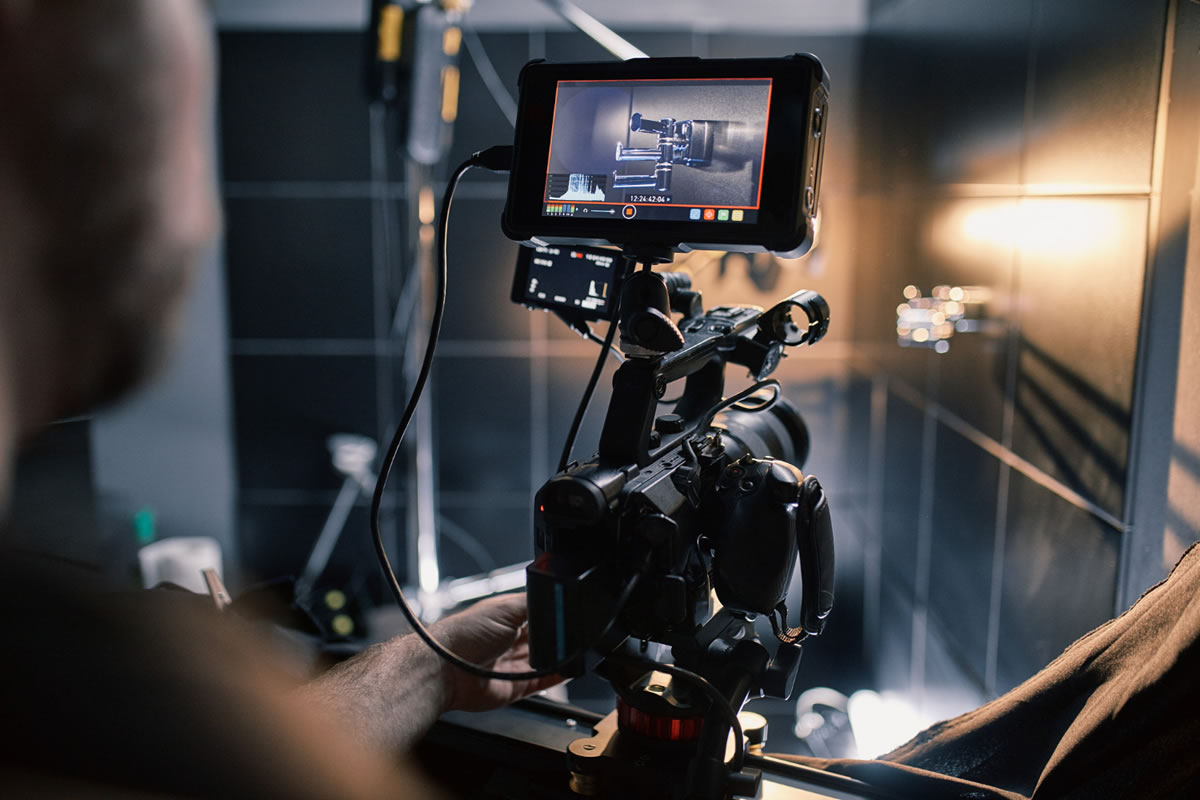 It is a grips responsibility to assemble and maintain all equipment that supports cameras on a movie set. This equipment, including static rigs, cranes, jibs, tripods, and dolly tracks, is all constructed of delicate yet heavy parts requiring a high-level experience of experience to move and operate. Each scene in a movie is shot using one or more cameras, and each camera is mounted on costly, heavy-duty, highly complex equipment. A grip is responsible for assembling this equipment acco...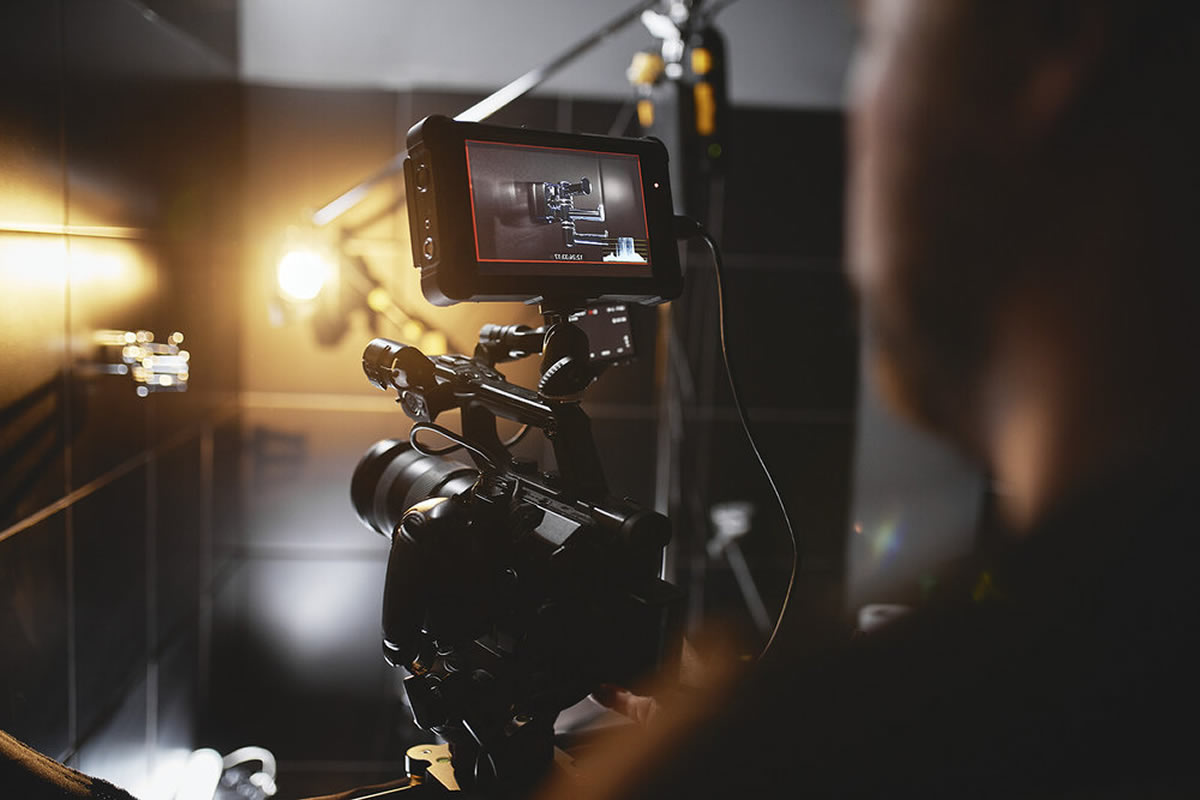 Have you ever wondered what it takes to create all the mood and emotion behind the scenes of your favorite films and TV shows? Are you interested in how movies and films are made? There are many moving parts that work together to create a masterpiece that becomes your favorite show or a blockbuster film. Producers, actors, directors, and grip lighting technicians all work together to use their expertise and create a final project. Although they may not get the headlini...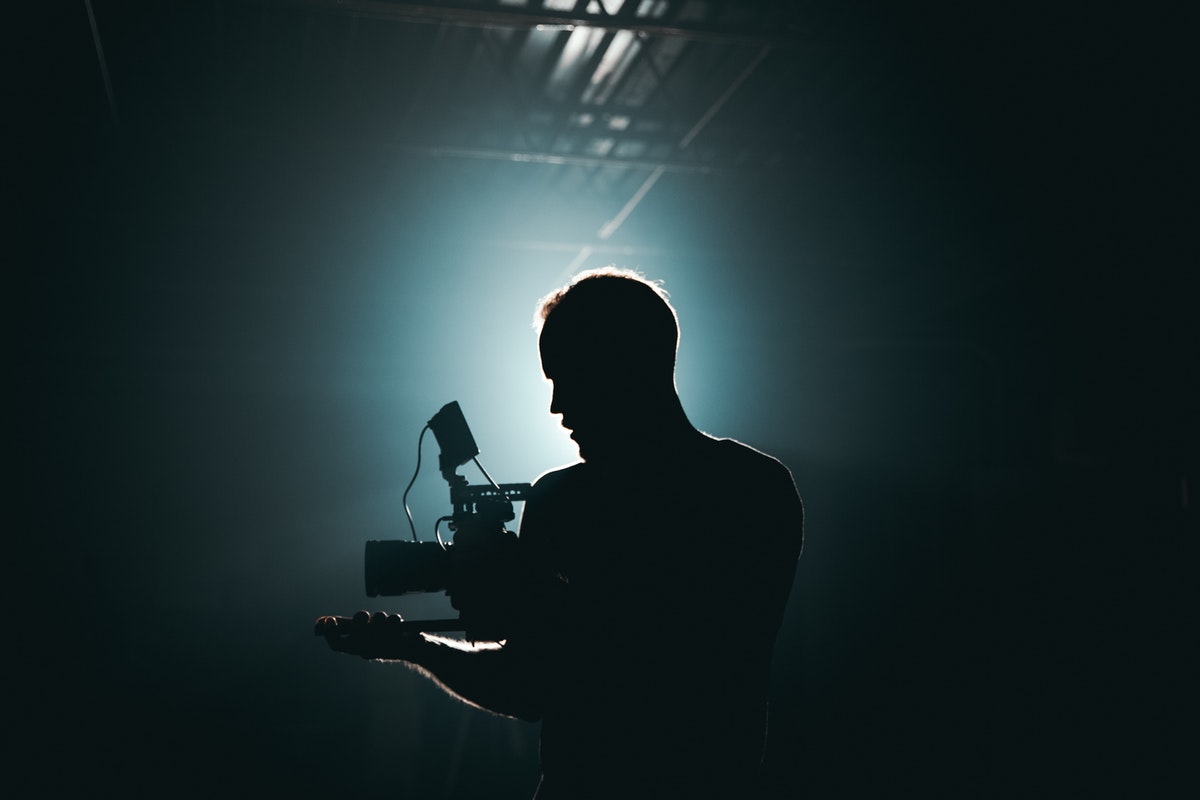 Have you always wanted to work behind-the-scenes on a film project? Do you have a passion for how lighting works, how scenes are set up, and how everything works together to create a motion picture? Many grip lighting technicians start out dreaming about working on a film crew, but passion is just the first ingredient to a successful career in film. These are a few of the other qualifications you need to find success as a grip lighting technician working in the film industry...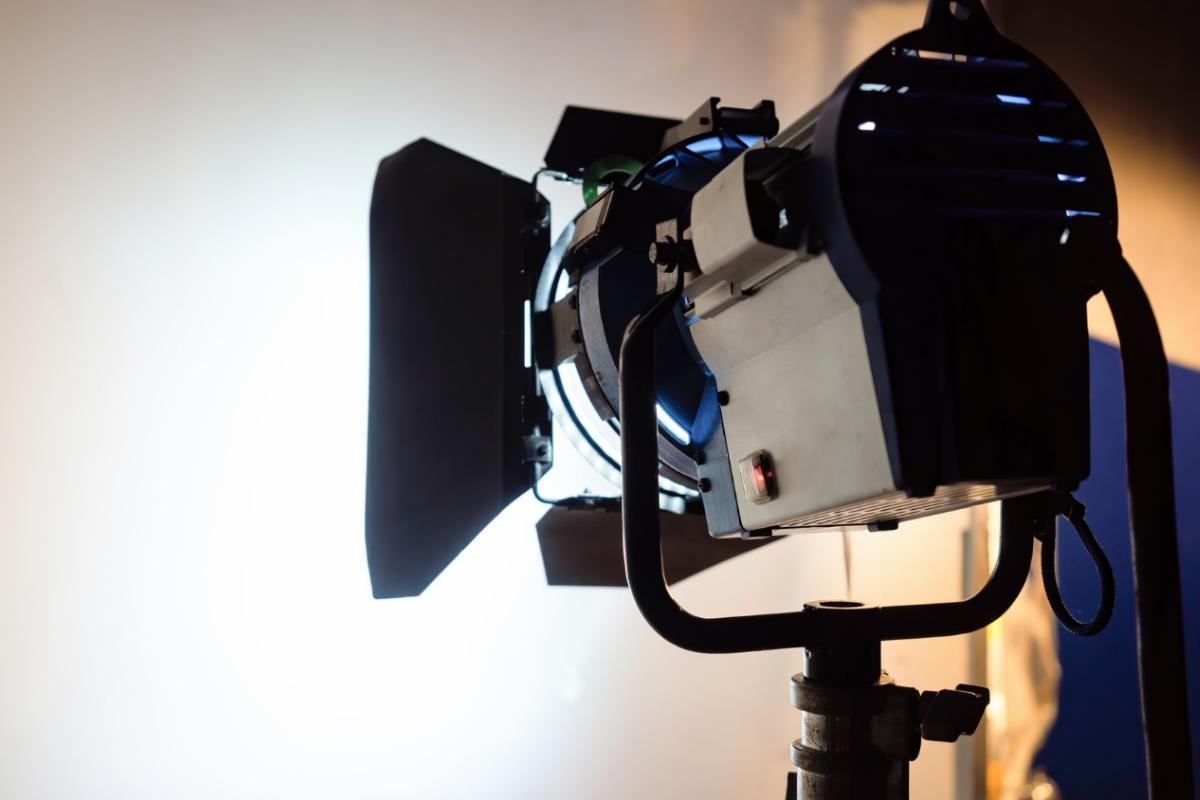 Are you wondering what it takes to create the lighting effects that you see on the big screen? Do you ever wonder about all the work that goes into each shot to create your favorite movies or TV shows? When you finally start to learn about the lighting effects that occur behind-the-scenes, you will be shocked at all the knowledge and expertise that goes into each different shot. The lighting department is equipped with many technicians that have knowledge of how to use each ...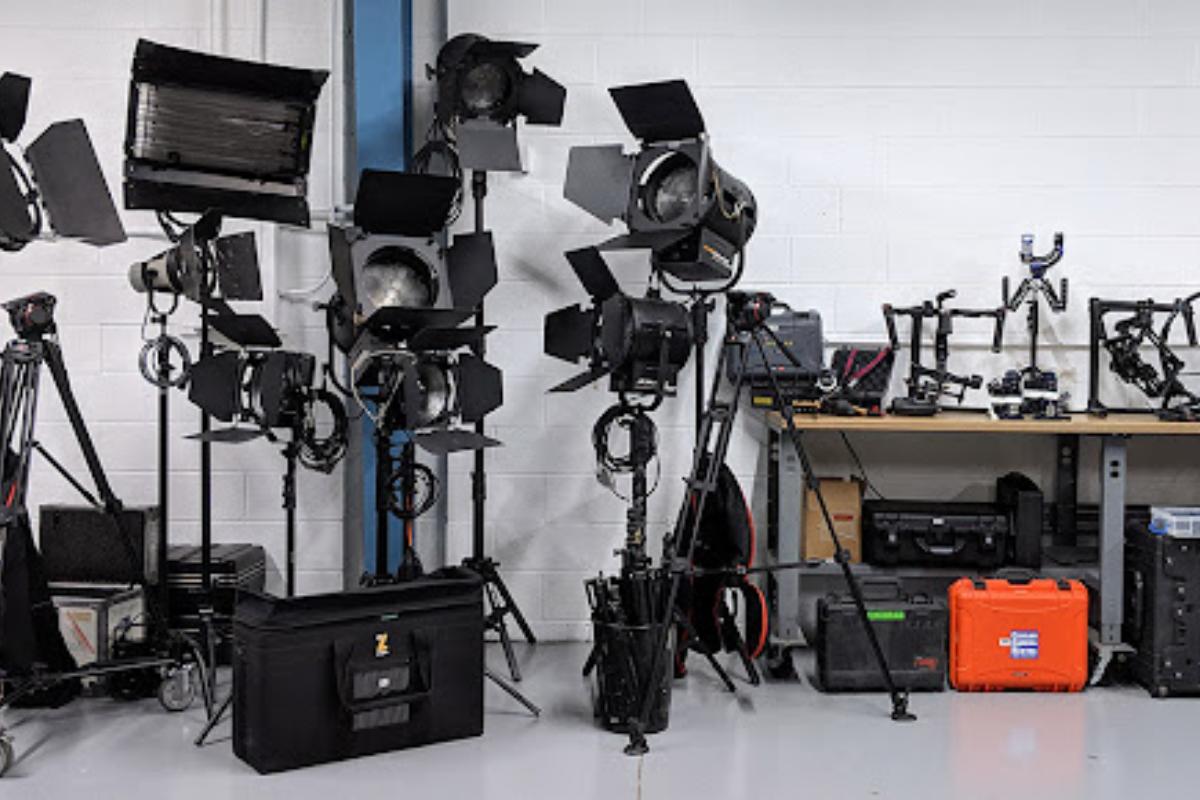 Are you looking for lighting, rigging, and grip rentals for your next film project? Do you want to rent all your grip equipment for your next film? Many film production companies do not keep all their grip equipment on hand, as this equipment will vary depending on the size and extent of their current project. When you need grip equipment for your project, you are best renting the entire grip truck to make it much easier for portability and usage on set. These are some...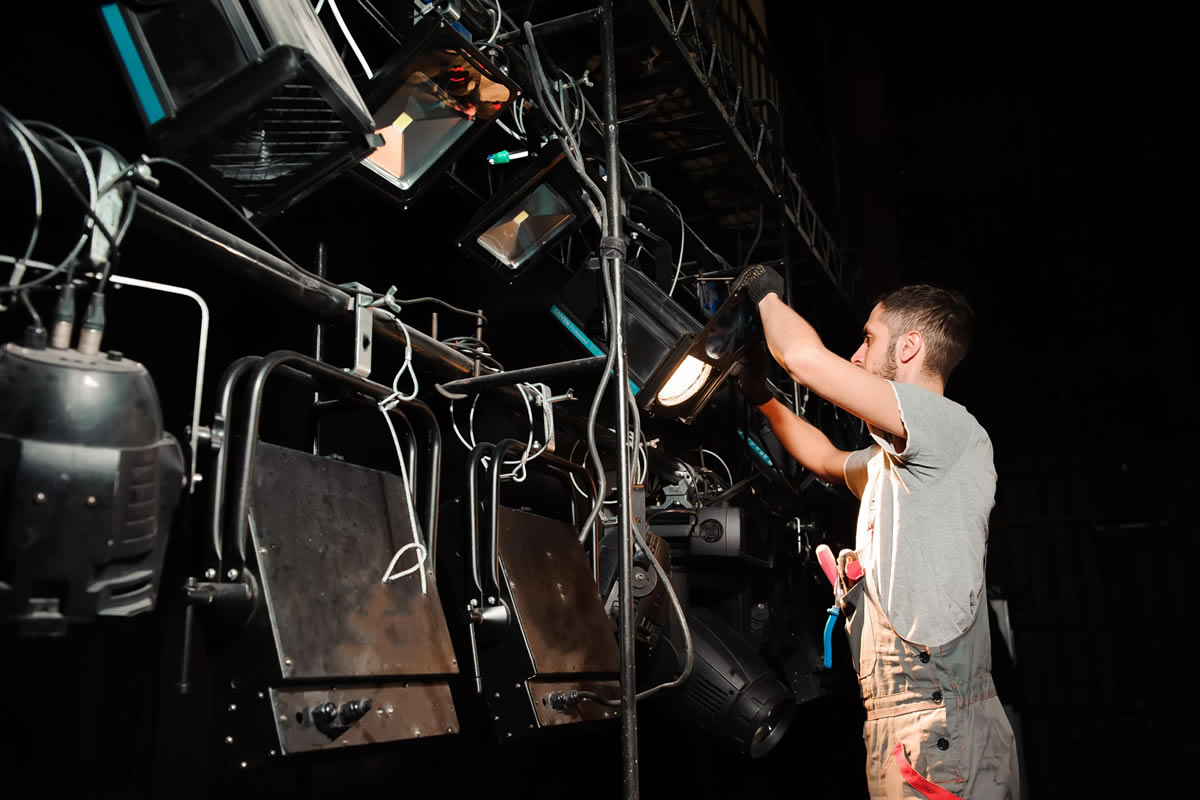 Many people are unsure of what goes on behind the scenes of the film and movie industry. All the effects, lighting, acting, and editing are taken care of by a team of skilled and experienced members that come together to produce the film. This takes coordination and teamwork, especially when it comes to rigging equipment and setting up the shots. When working with heavy duty equipment, scaffolding, and extensive set-ups, it requires skill and great communication. These...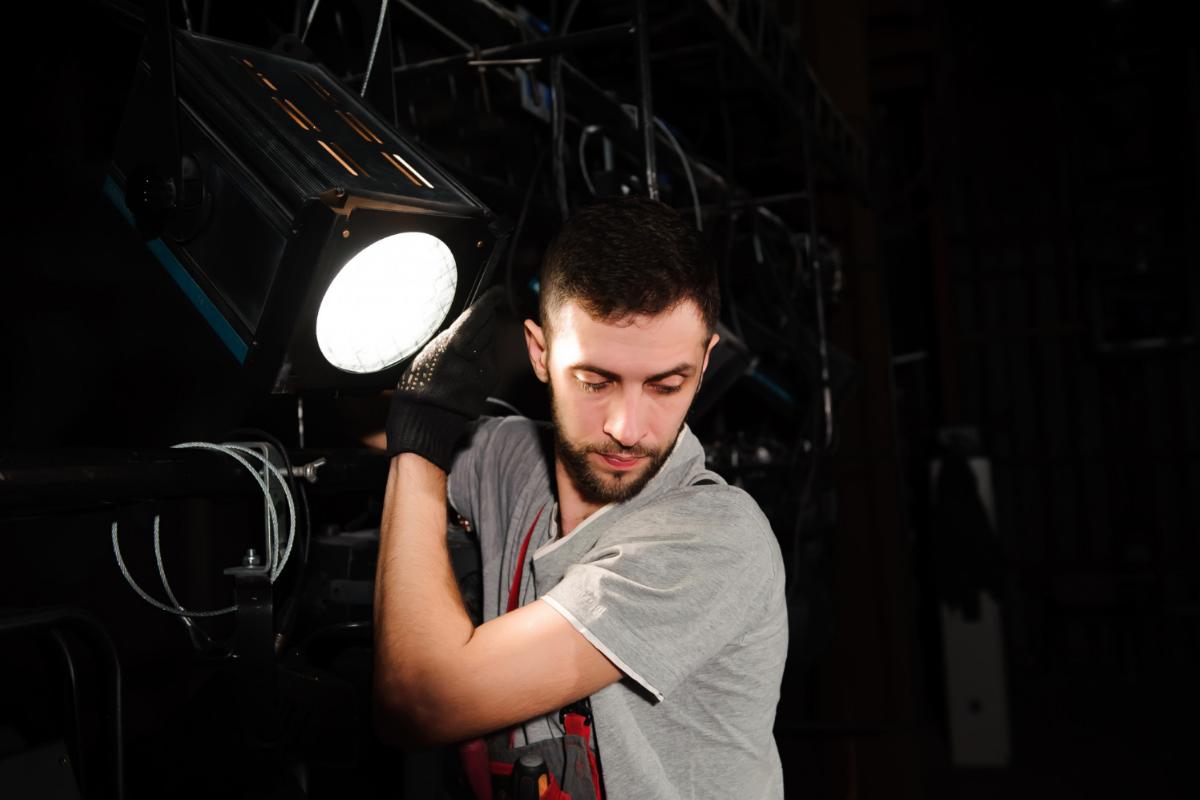 A grip in the film industry focuses on capturing the vision of the Director using techniques that set the emotion in a scene with the lighting alone. Grip lighting techniques can achieve a real lighting effect, focus on actor or prop, creating hopeful or hopeless tones to set the mood, and so much more. Below you will learn about some grip lighting techniques they use in film to create emotion. There are many techniques used by grips to set the emotion and scene of a film. Each techniqu...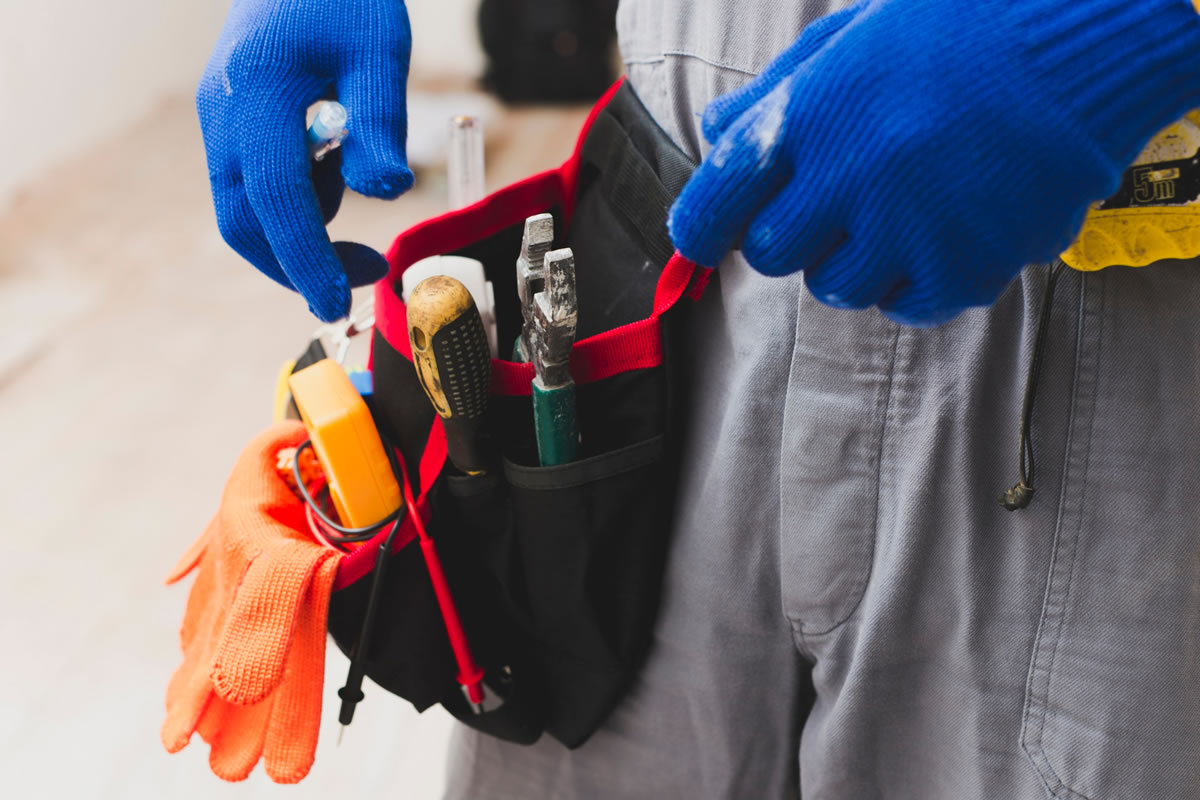 Grip lighting technicians are experts who work on film sets to help photography and lighting directors with lighting production setups. In general, for a scene to function effectively, they will create a specific mood or style. In addition, they collaborate with many other technicians to follow their instructions, change grip equipment, and construct scaffolding and track to produce the proper angles for the lights. This necessitates timely access to a variety of tools. These are some o...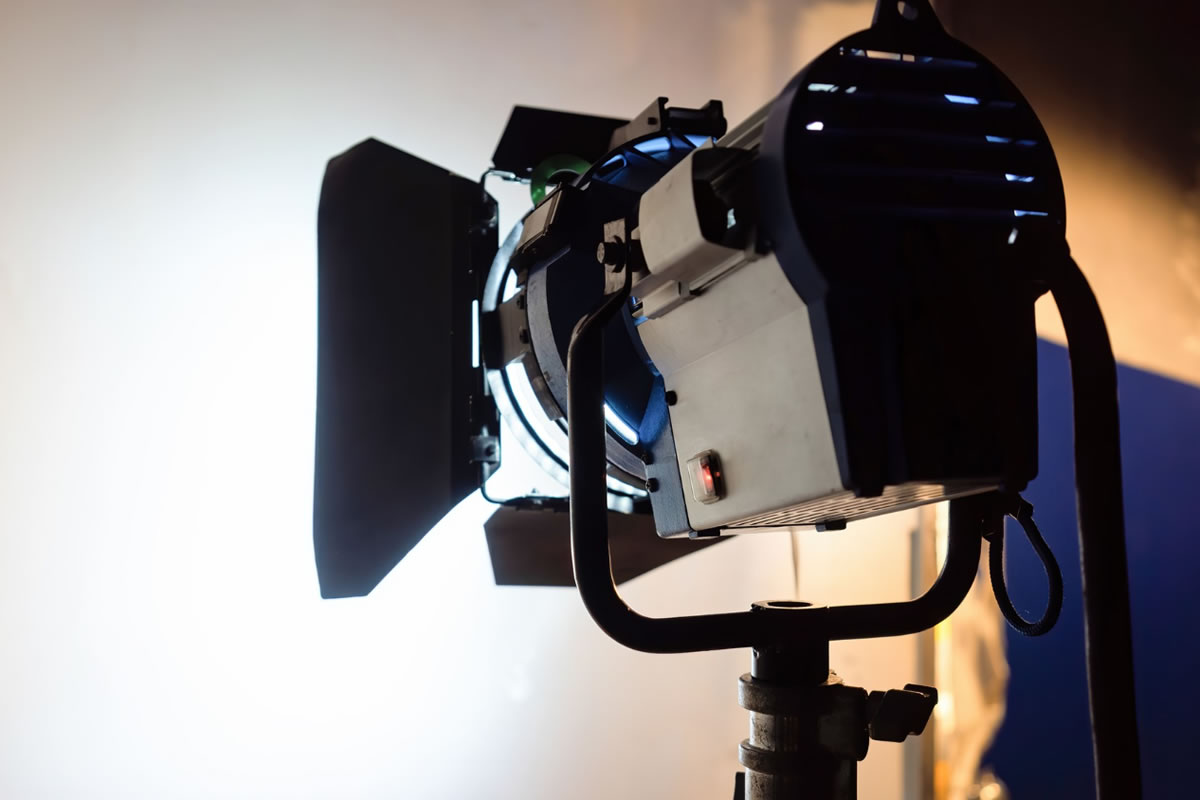 Have you always loved to perform camera work or set up lighting shots for film creation? Do you want to know what it takes to become a technician that works behind the scenes of films? When you are looking for the right job to help with films, movies, and commercials, you should consider becoming a member of the lighting and electrical department. These are some of the jobs that are available in the lighting and electric department in the film industry. Director o...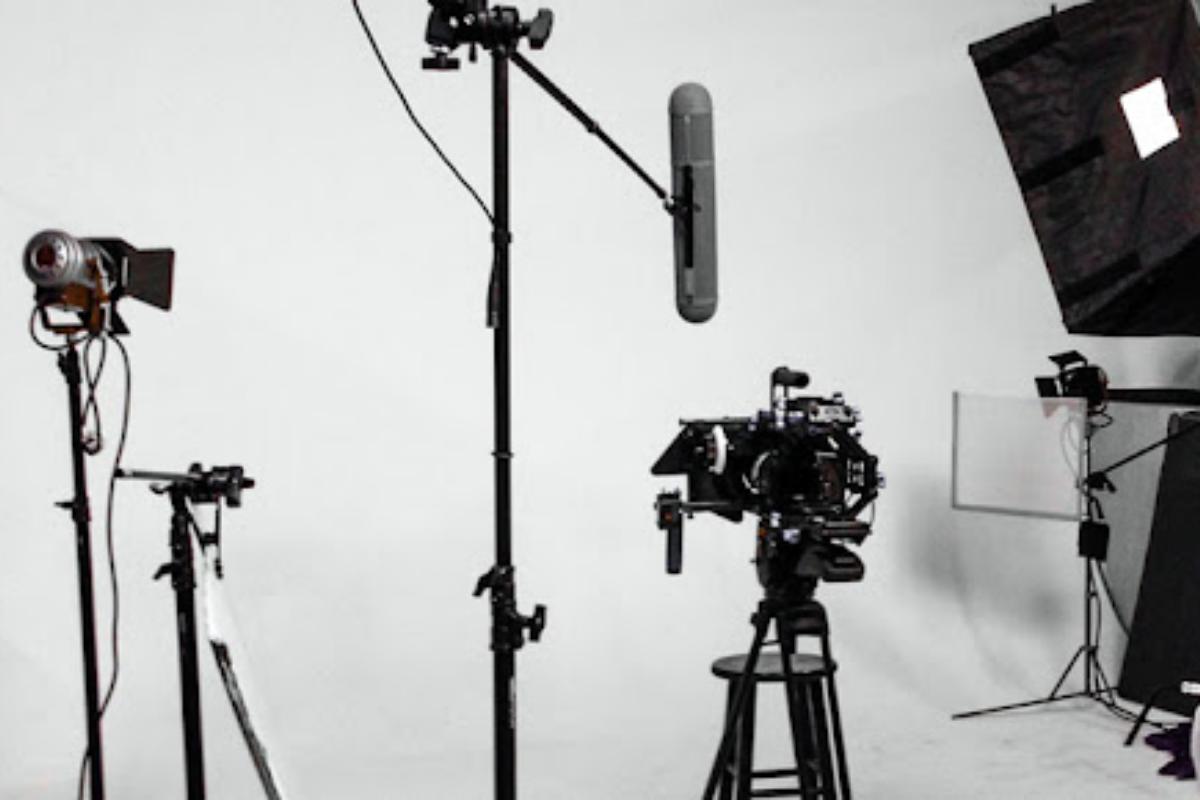 Have you ever wondered where all the equipment comes from when making a movie or commercial? We often see many trucks, vans, trailers, and buses roll into an area, film, and then pick up and leave. But where does it all go? And how do they know what they need? When it comes to the lighting department in the film industry, many production companies will rent grip trucks that are full of lighting equipment for the technicians. These are some of the most common type...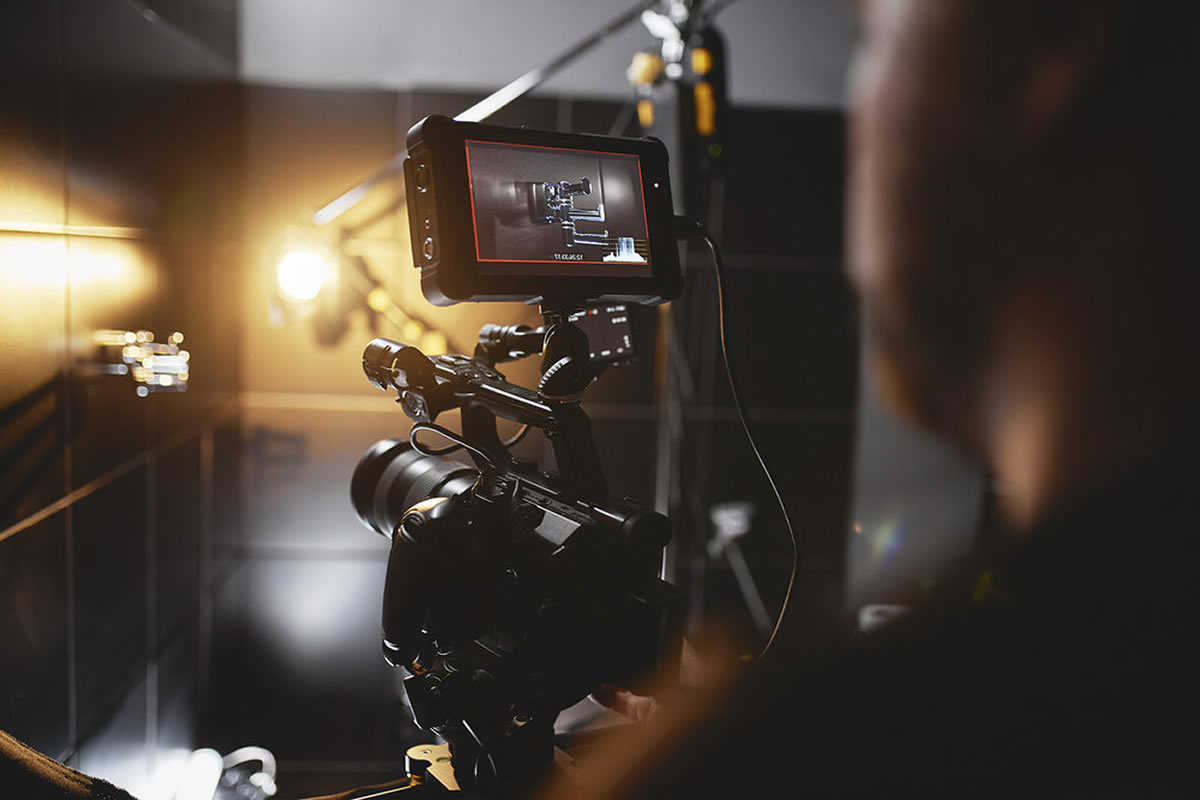 Excellent cinematography lighting is essential in any film because it creates mood, ambiance and provides the audience a feeling of meaning. In addition, lighting is an excellent method to illustrate the psychology of your film characters and produce or express emotion. True artists seek to trigger an emotional response from their audience. Therefore, it is crucial for grip lighting technicians to understand the feeling evoked by each type of light to do a proper light setup for the sce...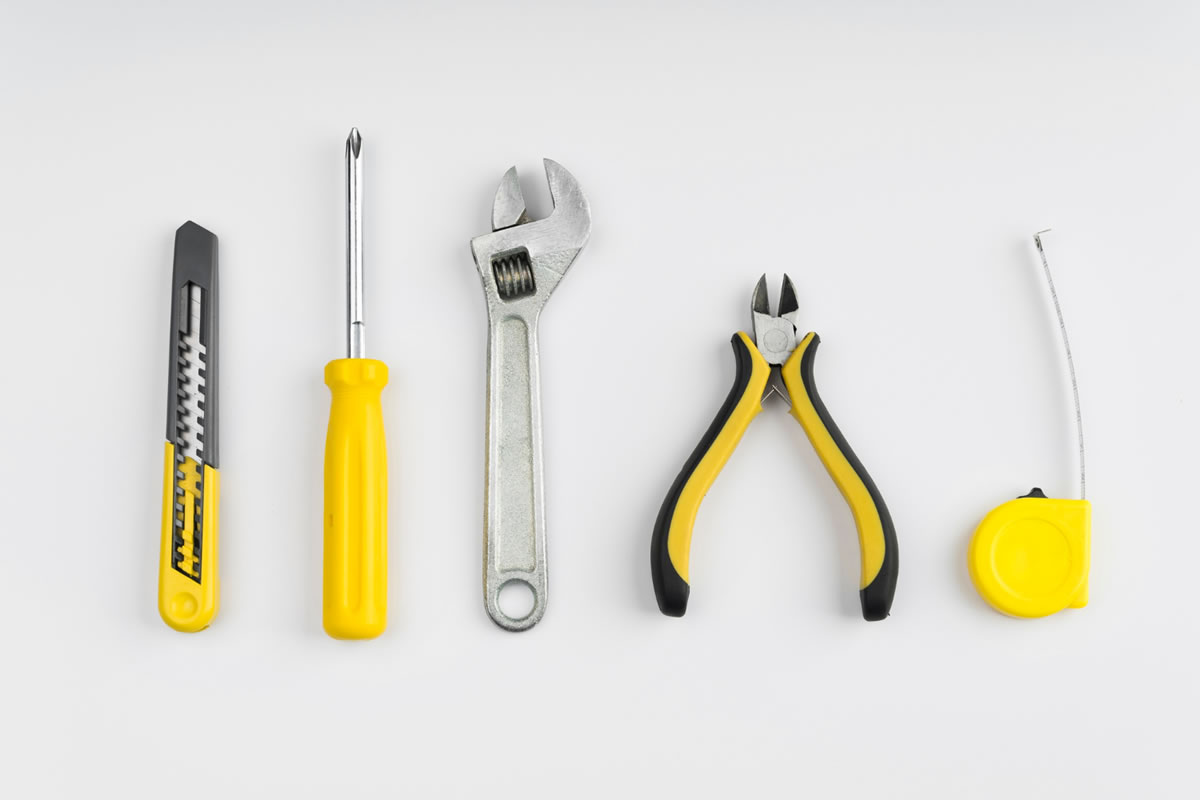 Are you wondering what is necessary to take with you on your first day as a grip technician? Do you need to supply the grip equipment for your film production job? Working as a grip technician requires you to be ready to move quickly when any lighting adjustments are needed to create a specific effect. By having access to many highly utilized grip tools and equipment, you can make these jobs occur much more efficiently. These are a few of the tools that every grip tech...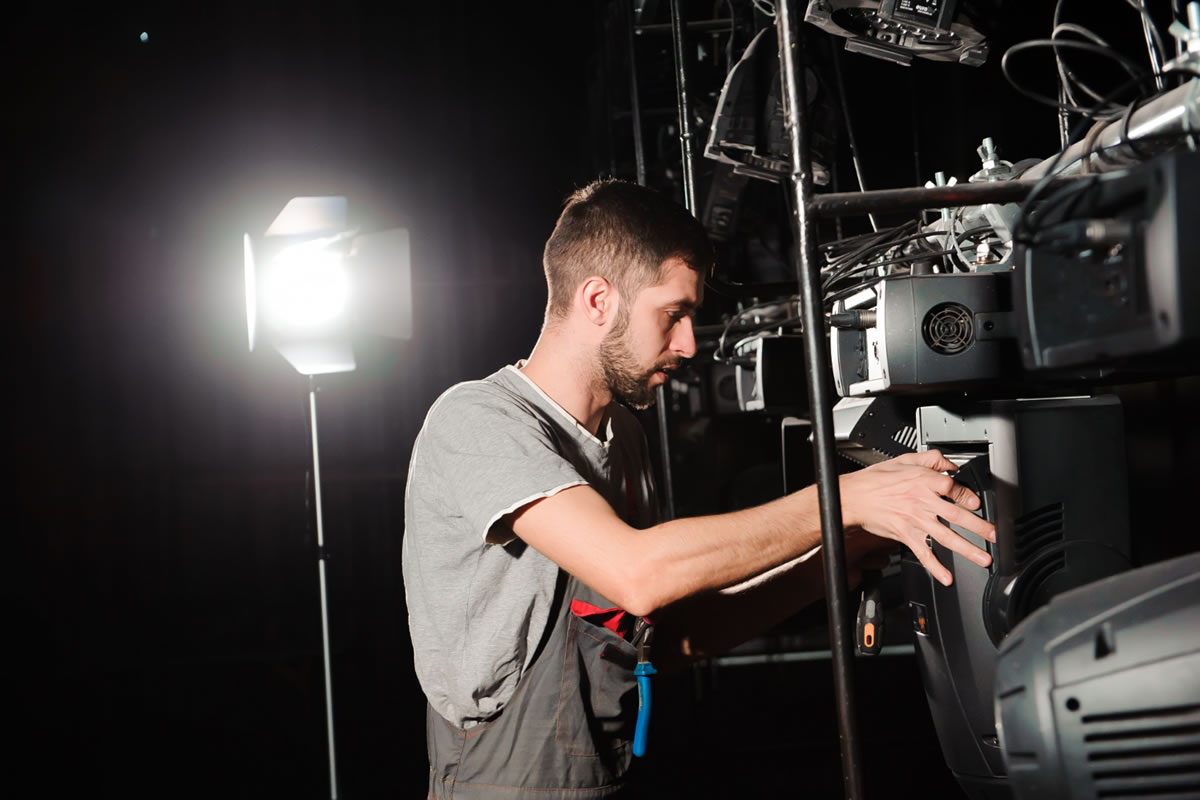 Are you wondering what a grip technician does in the movie industry? Do you find yourself wanting to work behind-the-scenes of film? Grips are responsible for creating many of the lighting set-ups that help a director of photography achieve a certain look or aesthetic with each shot. Grips are well-versed and trained to understand many properties of lighting and electric that needs to be used to create different moods and emotions. These are some of the most frequently...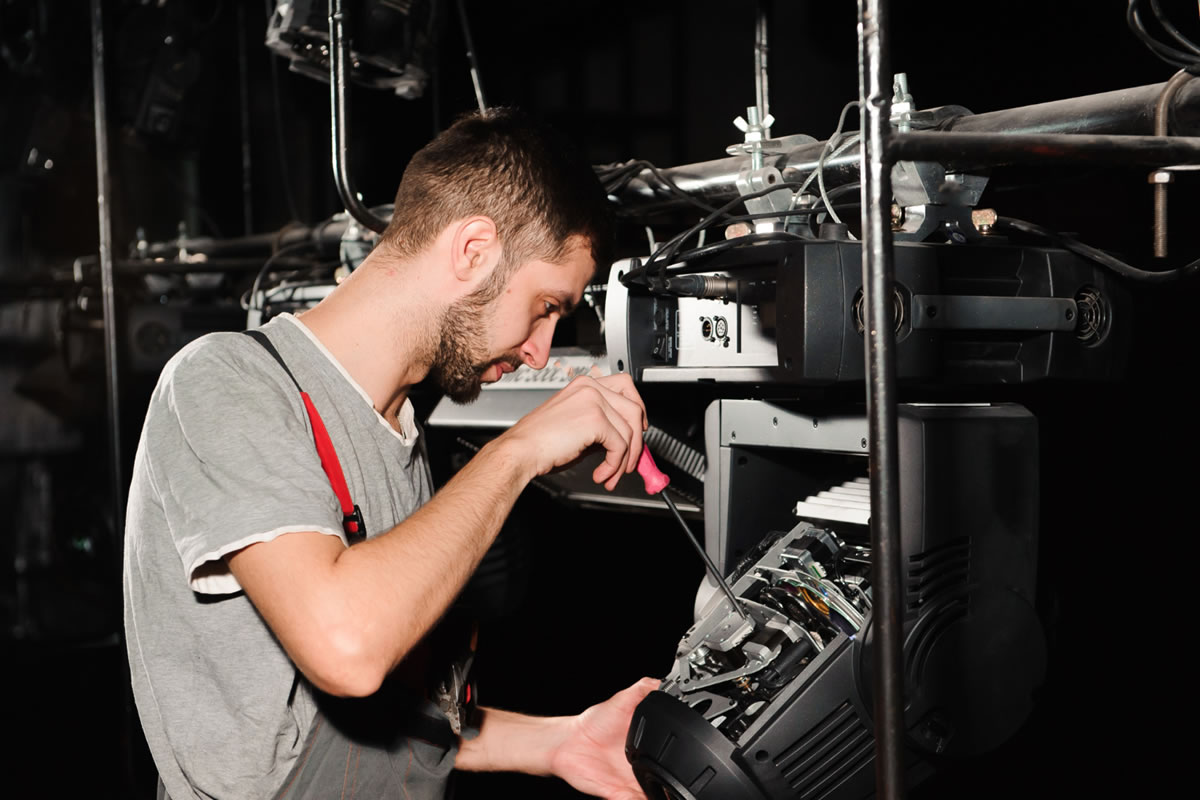 Are you interested in working in the electrical department in the film industry? Have you always loved learning about how to create the right lighting techniques behind the scenes of film? When you have a passion for film and you also have the skills and expertise of electricians, you may be perfect as a grip electric technician in the film industry. Here are a few things that you may want to know about electrical technicians that work in film. You Determine How M...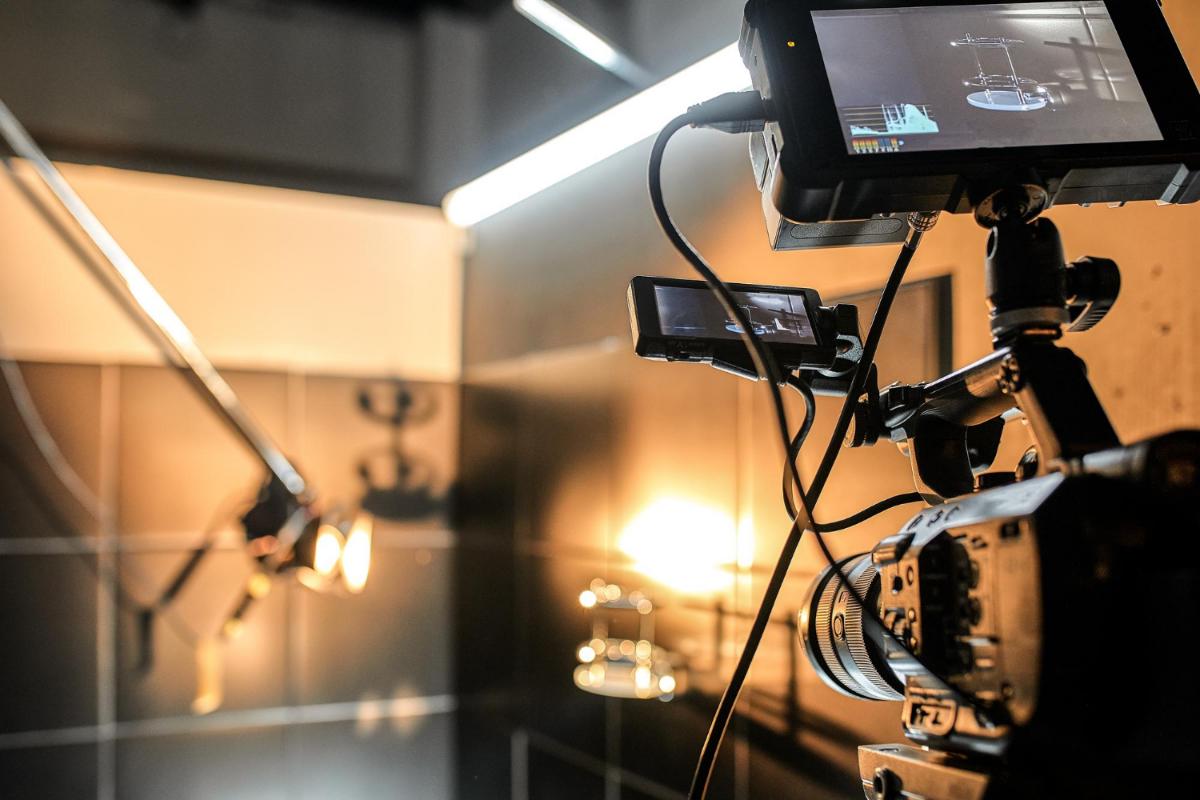 Having a strong narrative, well-cast actors, a capable production crew, and an outstanding set design are essential components to making a successful film. Still, it also needs to look visually appealing to the audience. This outcome generally requires technical expertise of grip electric technicians and other experts in cinematography, which entails using the best cinematic shots and film lighting techniques to convey the message perfectly in each scene. Here are some of th...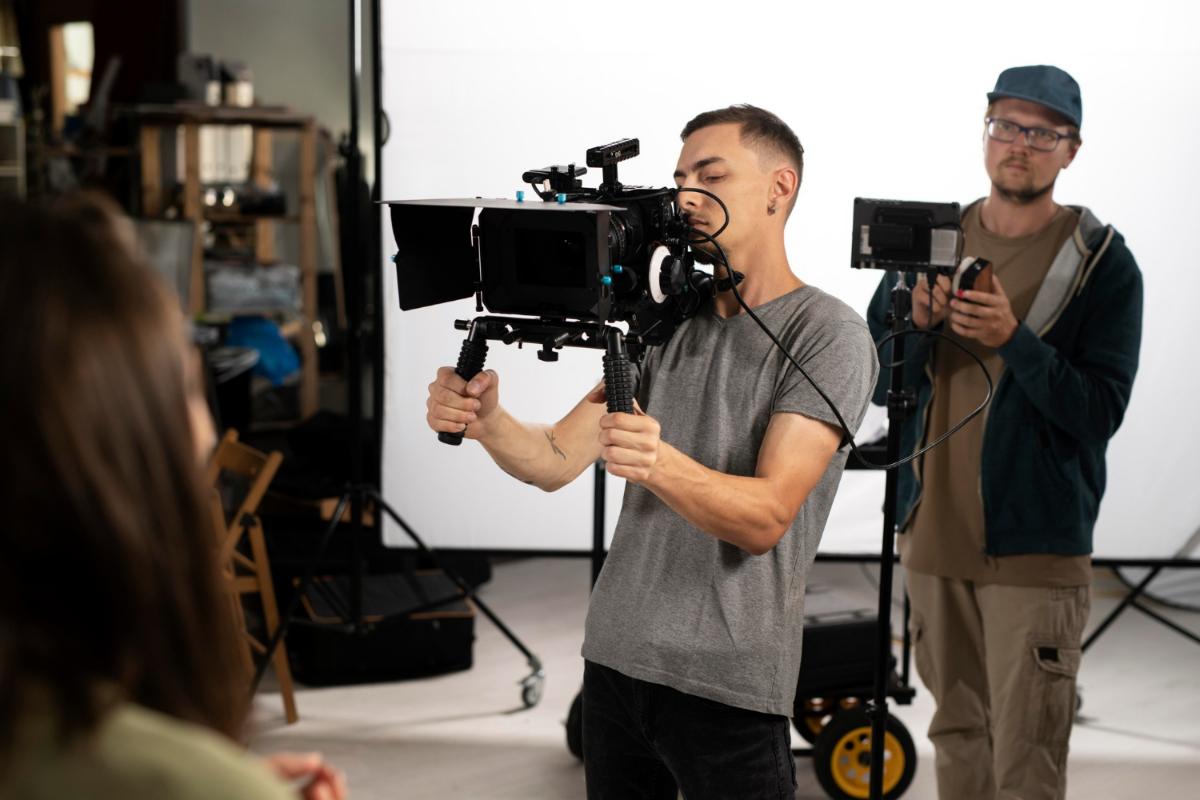 Have you ever watched the credits scroll at the end of a movie or film? You can quickly notice that there are many individuals that make a movie become what it does. Some of these individuals are professionals known as grip technicians, and they assist with the lighting department to make sure that each and every shot has perfect lighting. Although grip lighting technicians may not make the top credits of the movie, their job is just as critical as many others. There a...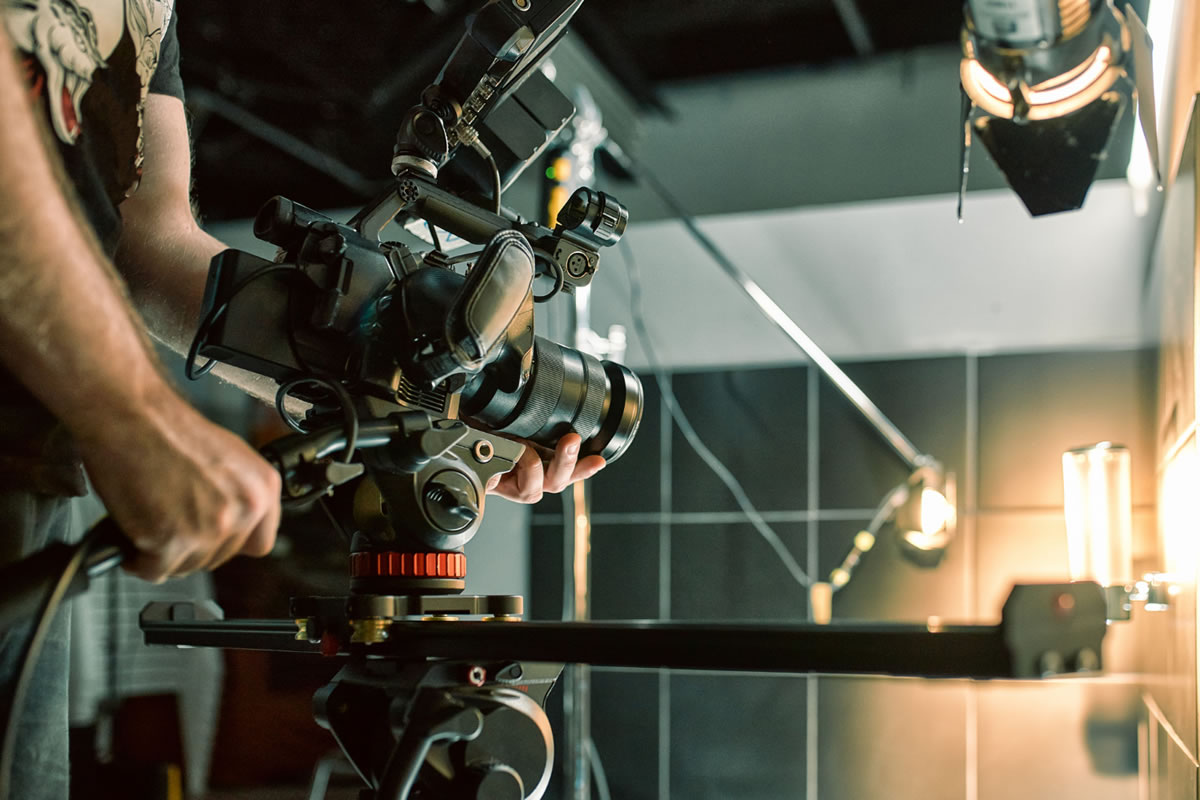 Have you ever wondered what it takes to create all the effects behind-the-scenes of a film production? In order to make a perfect film, commercial, play, or other production, many people need to bring their talents together for the ultimate picture. Each professional brings their own level of knowledge and expertise to assist in the overall efforts. From grip lighting technicians to the camera crew to the production team, there are many people that are required to produce a ...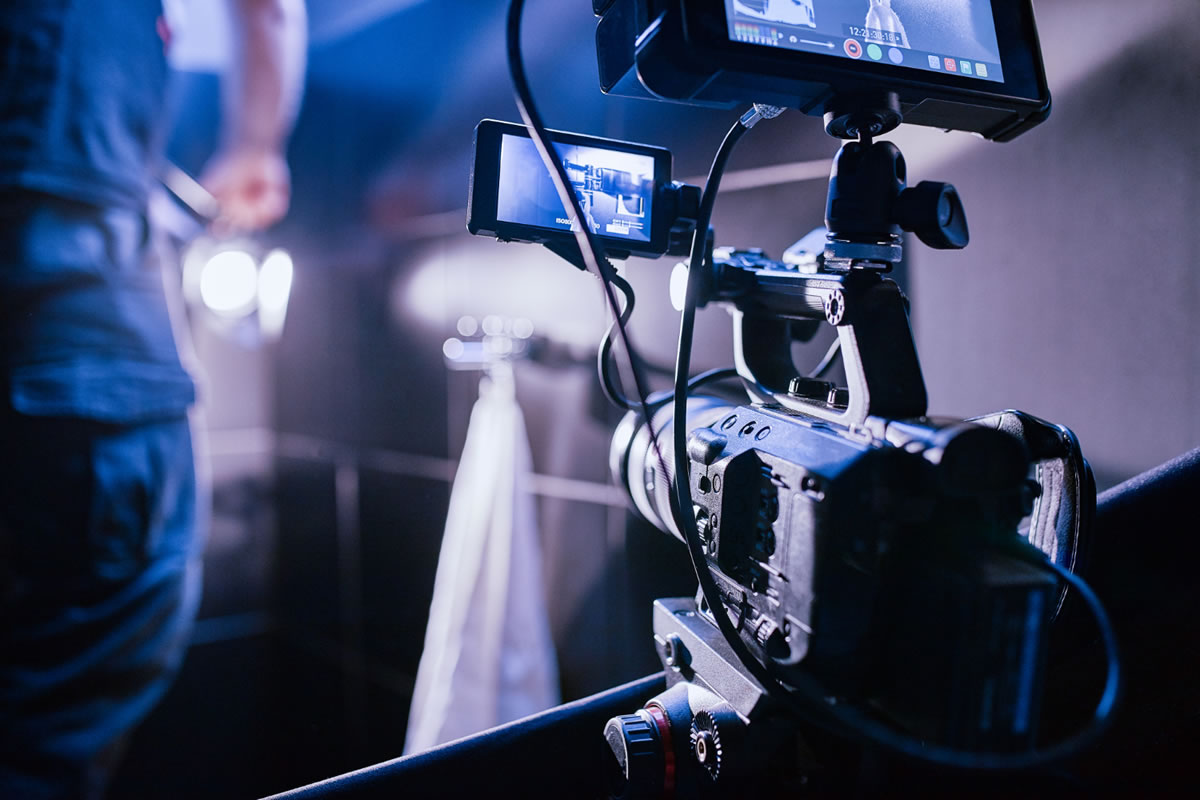 Grips are the technicians that work in the film industry to make sure that the right lighting angles, effects, and equipment are utilized to create the perfect shot. These professionals understand the proper and safe set-ups and tear downs to ensure electrical safety, rapid results, and creative, technical solutions to problems. This requires some essentials that grips keep on hand or in their grip trucks on set. Let's take a look at some of the grip lighting essentials ...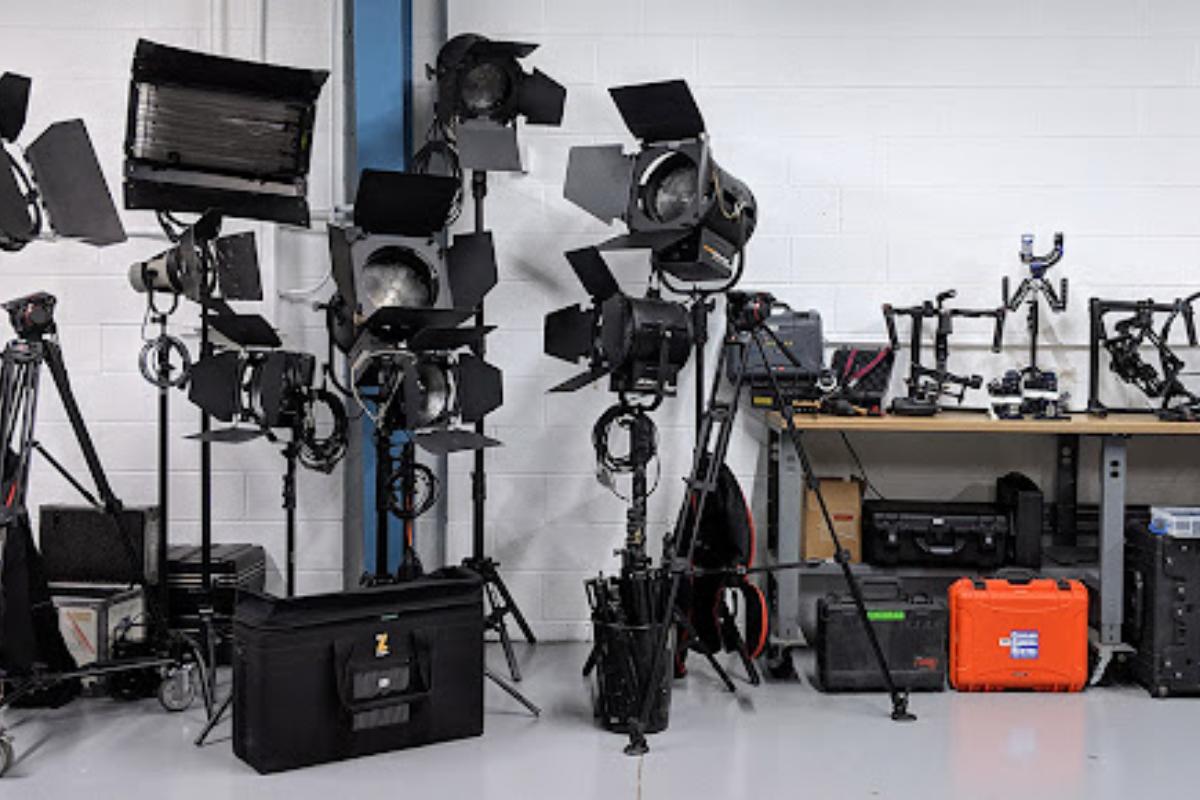 Grip technicians working in the film industry are responsible for the lighting set-ups that create the desired shot. These professionals work to build and tear down scaffolding to get the right lighting angles, safely wire each and every shot, listen to the directions of a DP, and know how to quickly and properly create the lighting effects of every shot on set. These responsibilities require the use of many types of equipment. Typically, grip lighting technicians keep all t...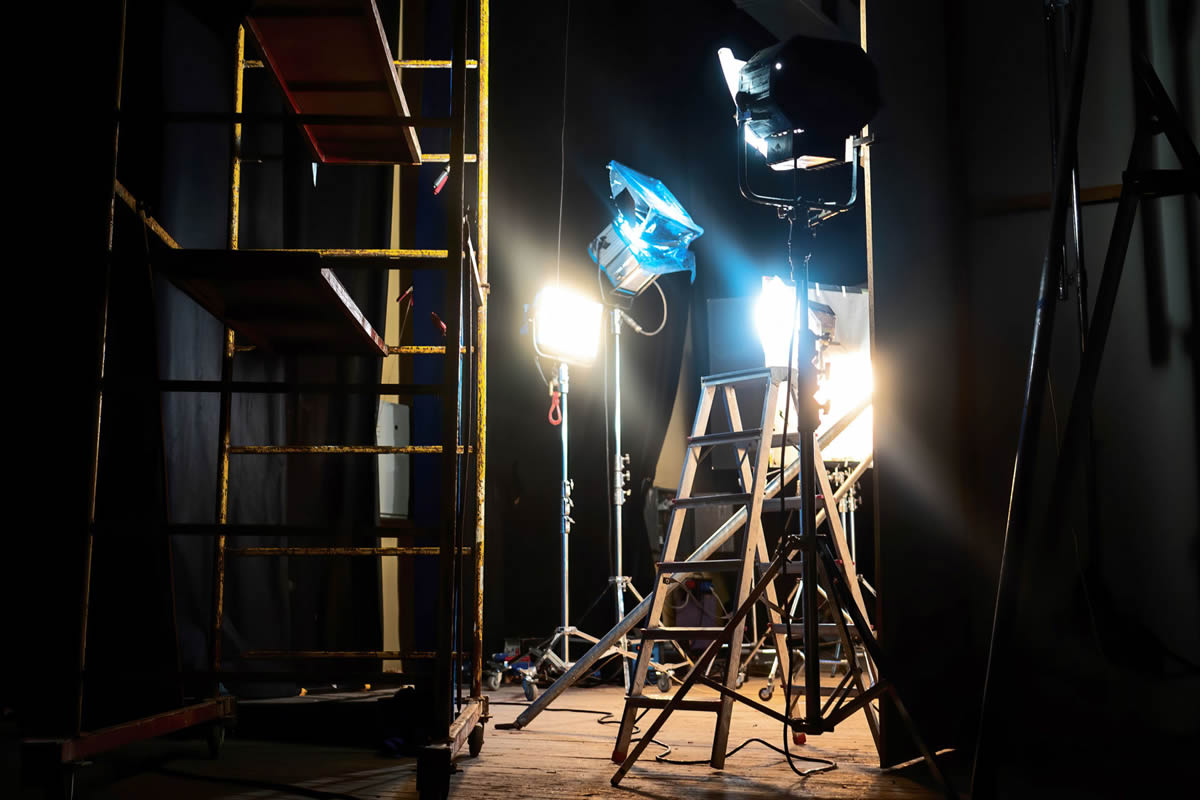 Are you a professional that works in the electrical department on many film production sets? Do you ever wonder what goes into these jobs? The electrical department of a film production set is one of the most technical departments on set. They have awareness to lighting effects, a wide range of equipment, safety protocols, and rigging equipment needed to make every shot stand out. Grip lighting technicians work diligently and quickly to provide all the equipment and li...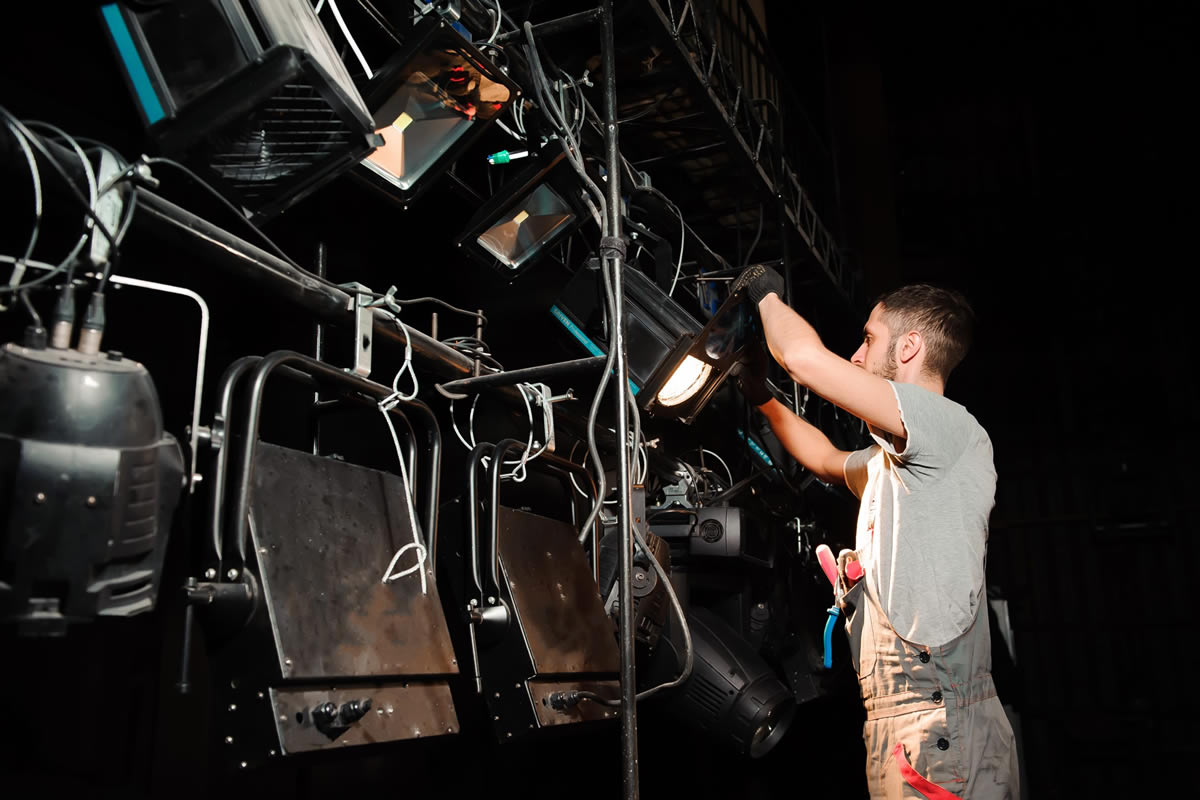 Are you wondering how everyone works together to create the effects that make a movie or film come to life on the big screen? Do you wonder what it takes to become a professional that works behind-the-scenes? From prop managers to costume designers to grip lighting technicians, many professionals work together to make a film become what it does. This includes different departments with specialized skills and knowledge that unite under one main goal. Let's take a lo...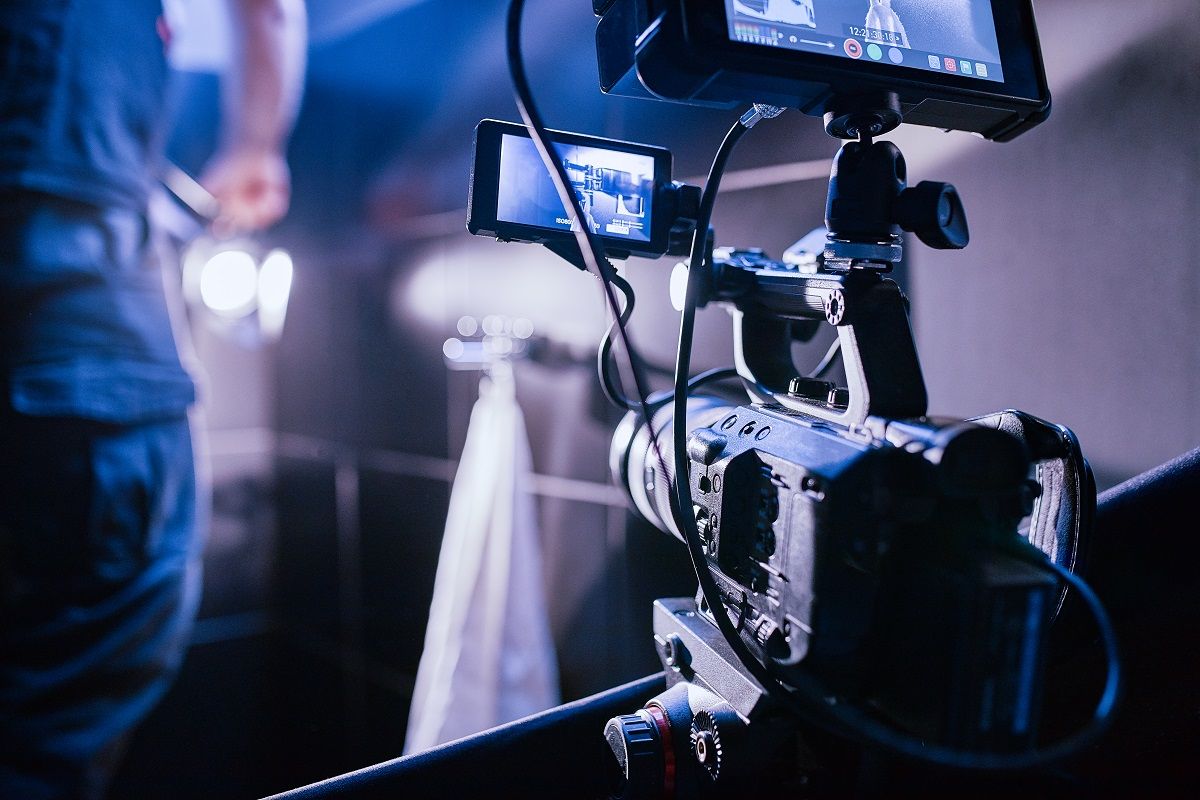 Do you work in the film industry to make films, commercials, and videos? Are you looking for a company that offers quality equipment rentals for your next project? At Tiki Grip Electric, we have everything you could need and more. From grip trucks to lighting effects, we can provide you with trustworthy services and quality equipment that will make your film come to life on the screen. There are a few reasons why you should trust us for your next film project needs....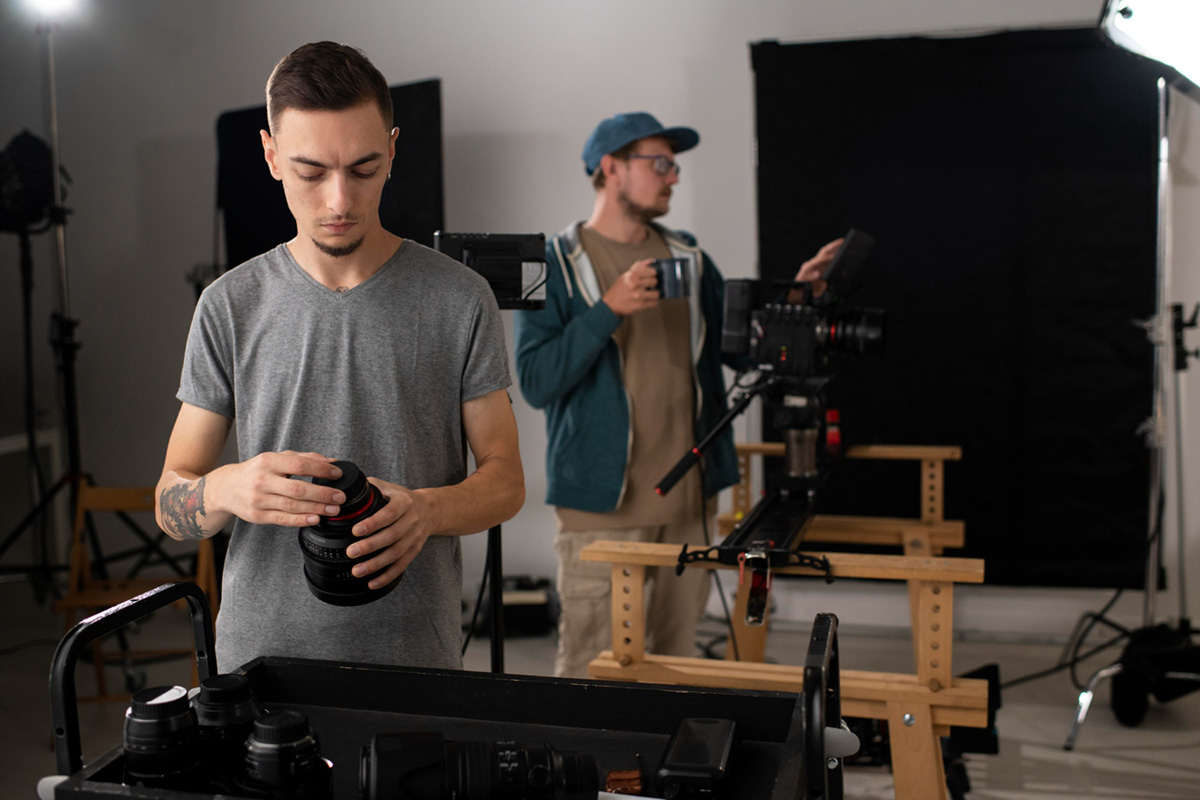 Are you interested in what happens during video production in the film industry? Have you always had a passion for creating or editing videos? Do you enjoy learning about special effects in film? When you are interested in film production, you may have dreams to someday work behind-the-scenes on big, blockbuster movies. As a grip electric technician, you can have that chance to follow your dream. There are few steps to follow to become a grip technician that work...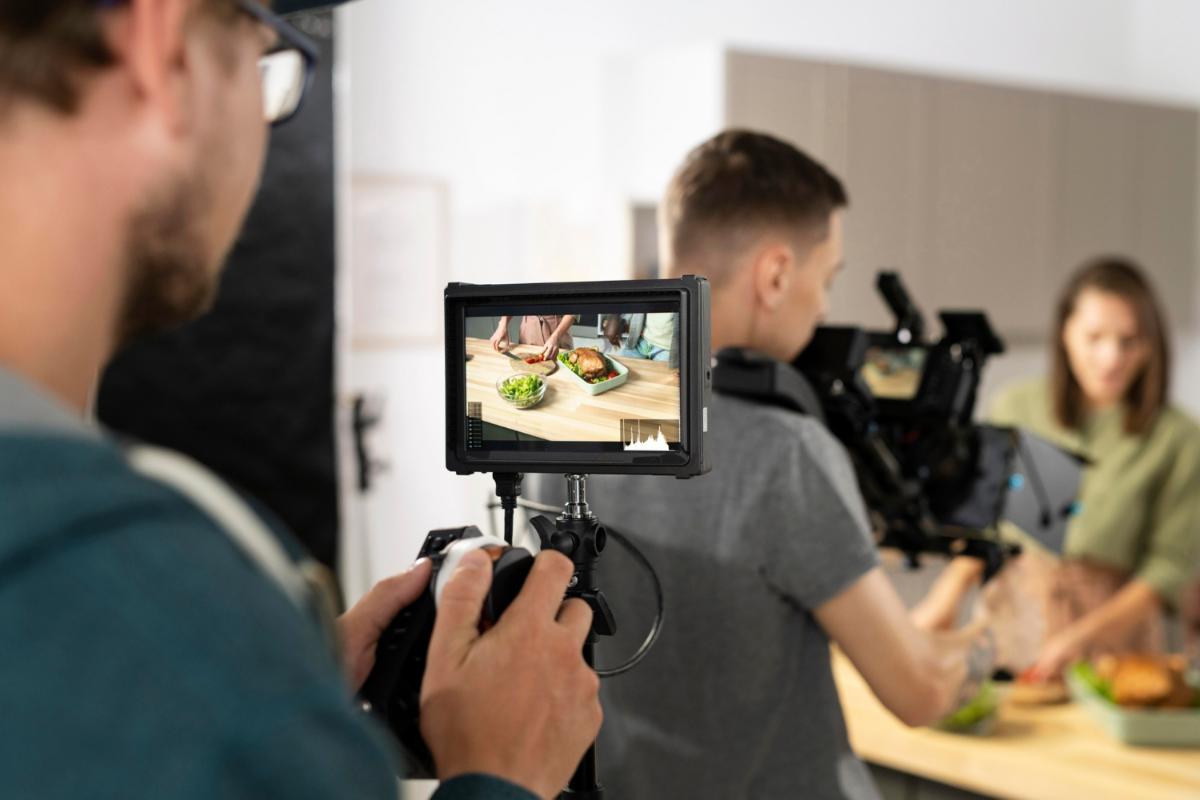 Are you interested in video and film production? Have you been avidly watching films for many years, and always excited about the newest ones to come out? When you are interested in the film industry, you may find yourself considering a career as one of the crew members on set. There are many different technicians on set. If you enjoy the technical side of lighting and camera rigging, becoming a grip might be the perfect job for you. Before you decide, let's ...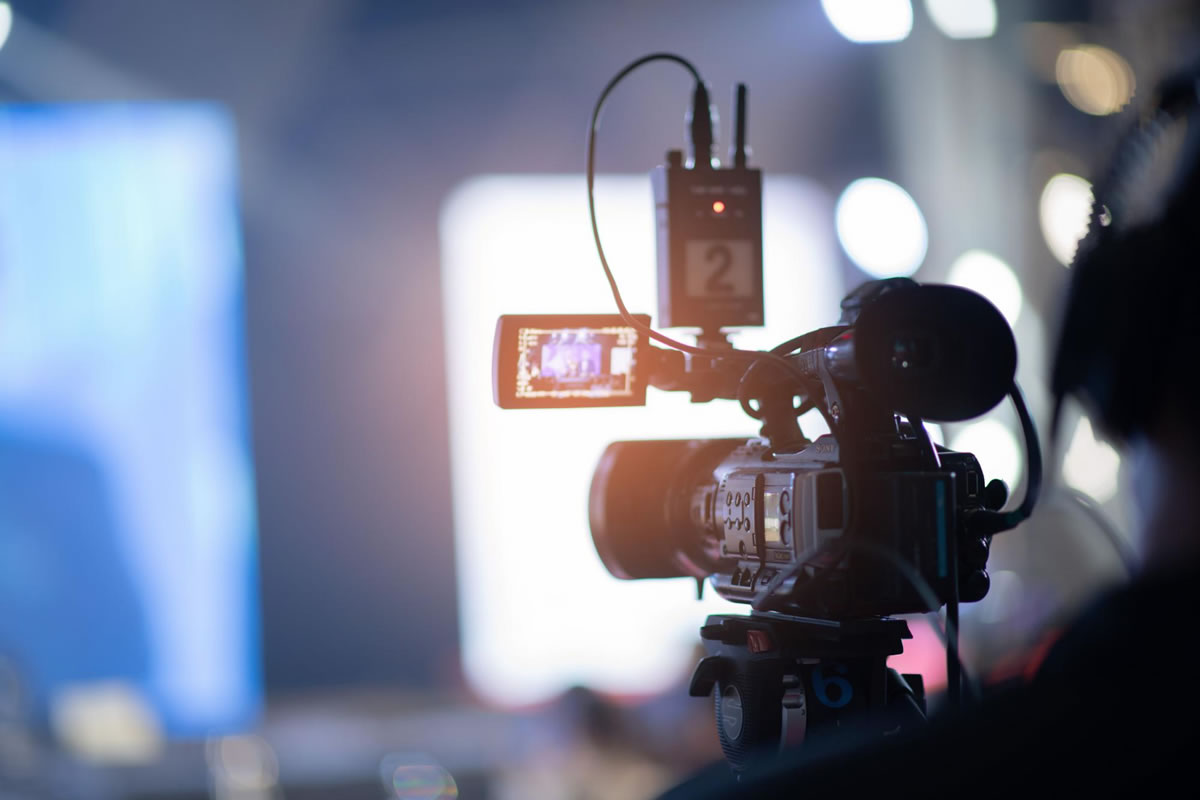 Are you a movie buff that loves to learn about what goes on behind the scenes of a film production? Can you quote all of your favorite movies line-by-line? Movie buffs and film addicts will enjoy knowing that there are many people that work behind the scenes to make a film come to life. Many professionals bring their own level of expertise to the set so they can provide insight to their particular trade. This ranges from grip lighting technicians, set managers, costume...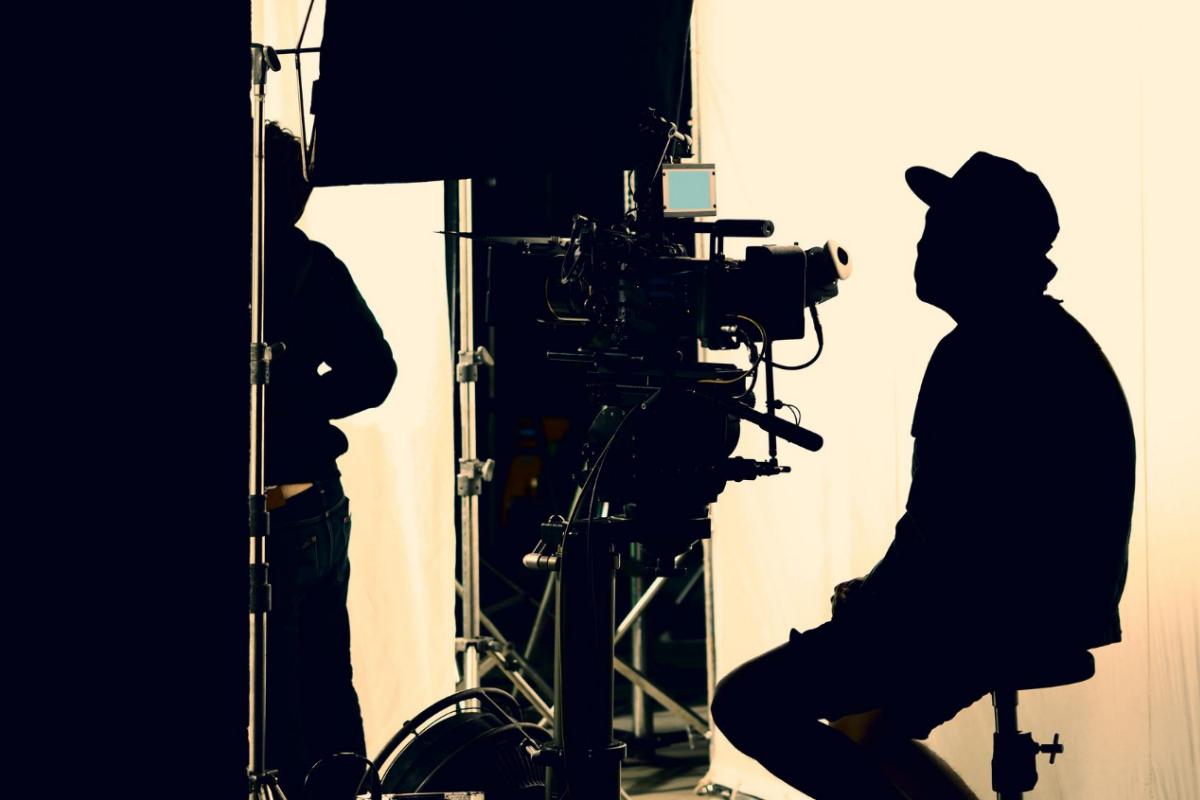 Are you interested in the lighting and special features aspect of film production? For those that are curious about what happens behind the scenes in the making of a film, you'll want to know that there are many people that are involved in making a film become what it does. From the actors to the technicians to the costume designers, everyone brings a different set of skills to the production in order to work together to create their vision. Some of these professionals a...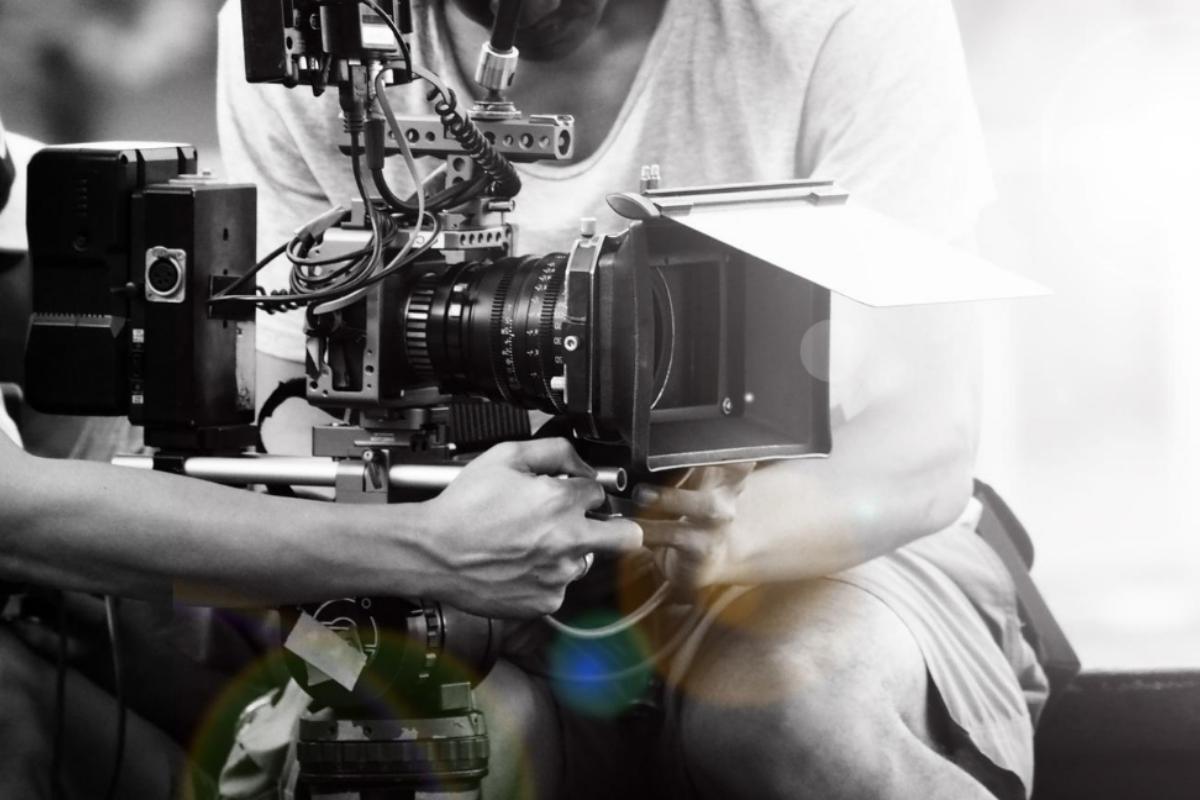 Grip lighting technicians are the professionals that work on the set of film production to assist the lighting and photography directors with the lighting set ups. They have knowledge of how to make sure that a certain mood or aesthetic is created for the scene to function properly. Grip lighting technicians work hand-in-hand with many other technicians to follow the directions of their directions, adjusting equipment and building scaffolding and track to create the right angles f...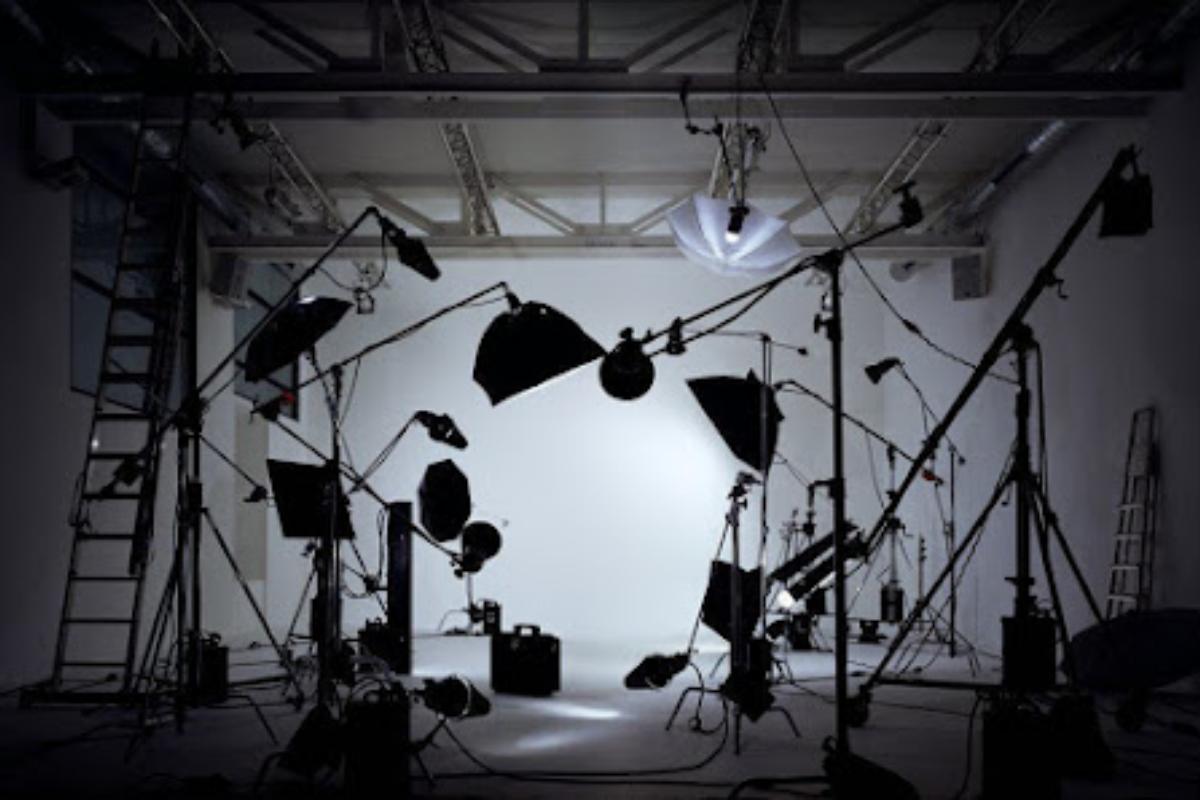 Whenever you are working on set as a grip technician, you will be expected to react quickly to the demands of the job. This includes changing up the scene set up, which can require heavy lifting, deconstruction of large equipment, and quick maneuvers to get the right shot, fast. All of these tasks will require an understanding and knowledge of the grip equipment that you'll use on a daily basis. It also means that you will want to have the right equipment within an arm...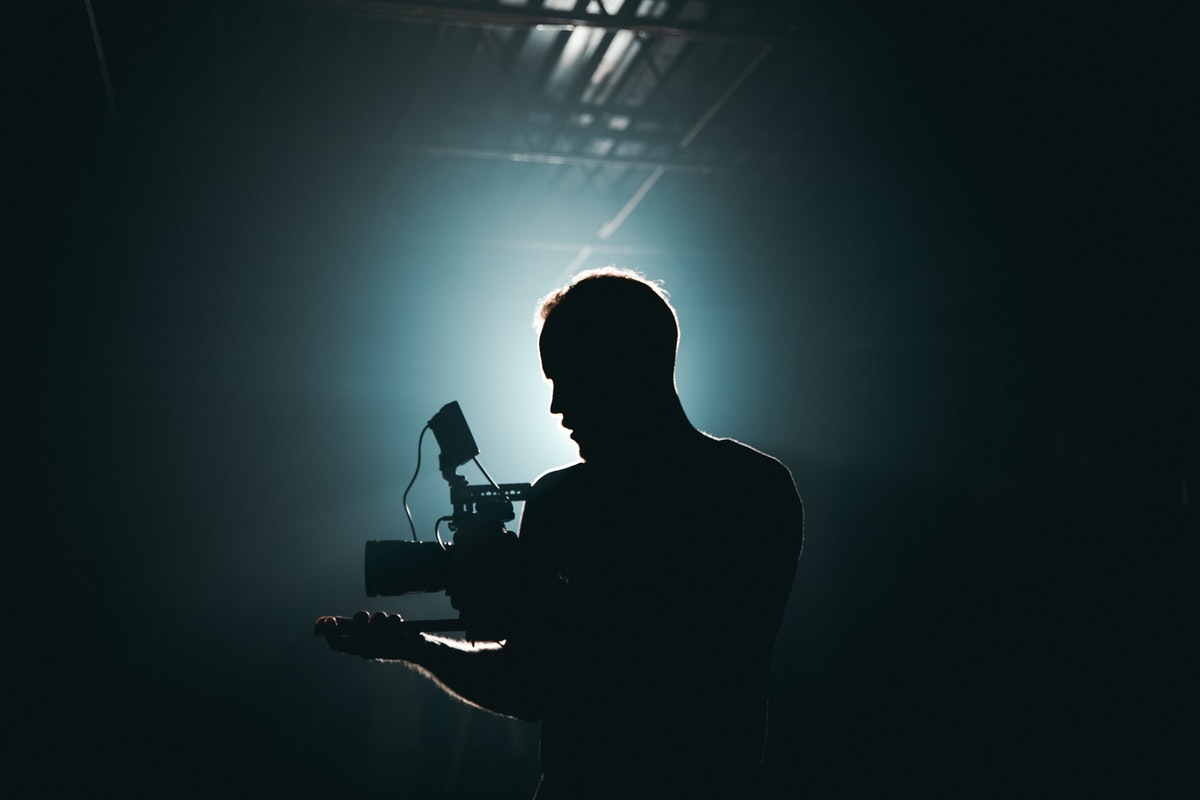 Working on a film set can be chaotic, because there are many people and many moving parts. In order to create the vision for the film, many specialists that have a specific set of skills and background knowledge come together to create the ultimate film experience. This requires many technicians, such as camera specialists, grip lighting technicians, actors, costume designers, film editors, and many others. Each of these technicians brings their own qualities to the producti...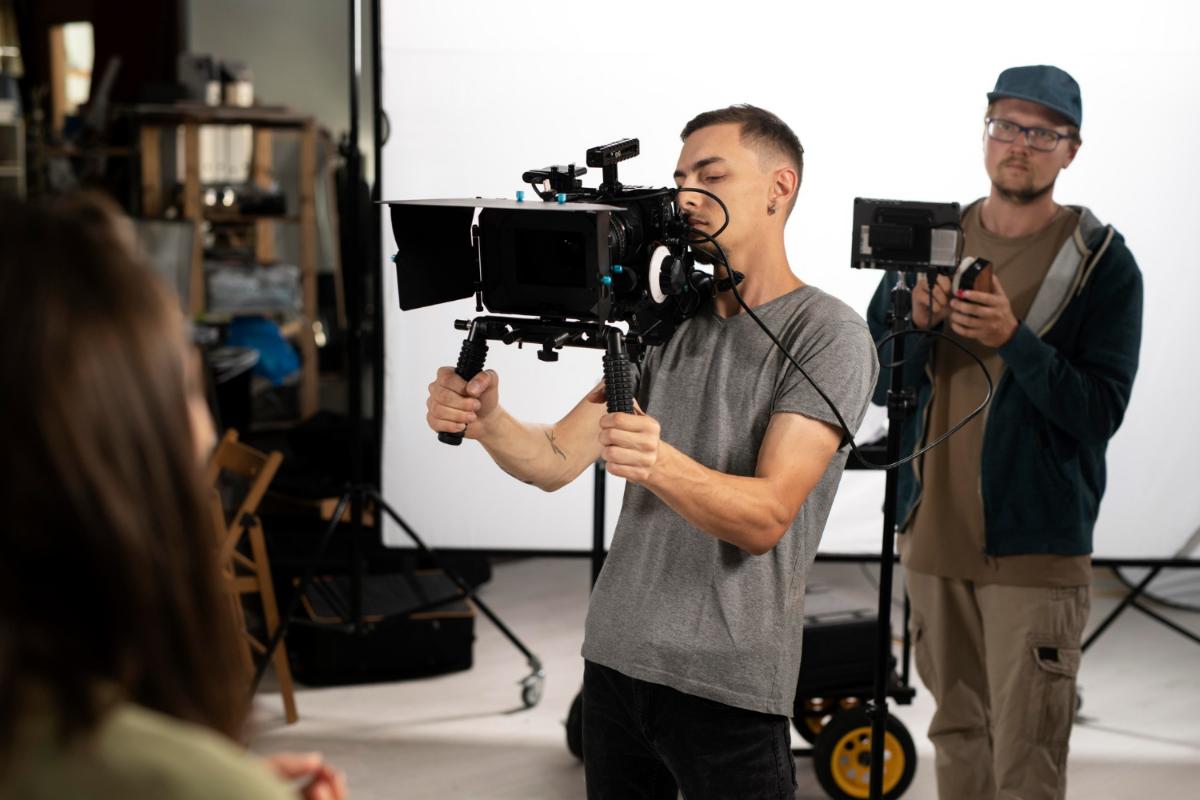 Have you ever heard of a grip electric technician or the grip department that work on the set of major films, commercials, and TV shows? These individuals are highly trained to assist the directors and lighting technicians with set-ups that create the right lighting and camera angles for each scene. Their role is critical in establishing mood, scene, emotion, and aesthetic to match the director's vision for the film. Grip electric technicians have many responsibilities o...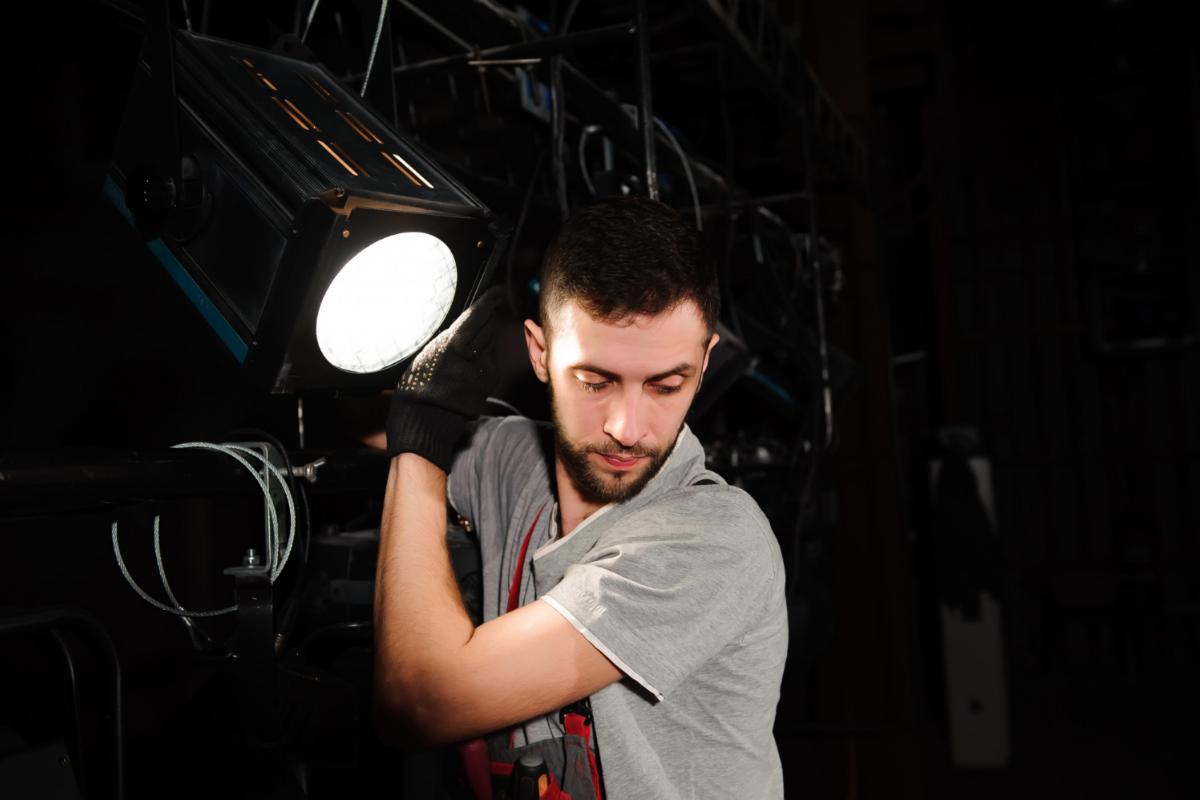 Have you ever wondered how many horror or thriller films achieve the aesthetic of the perfect villain? From monsters to serial killers to creepy strangers, these characters have filled our screens with their dark and ominous background that signals they are the villain in this movie. Sure, they have creepy dialogue and strange style choices, but these characters are also always shrouded in an eerie or dim setting that makes them even scarier. Lighting techniques performed by...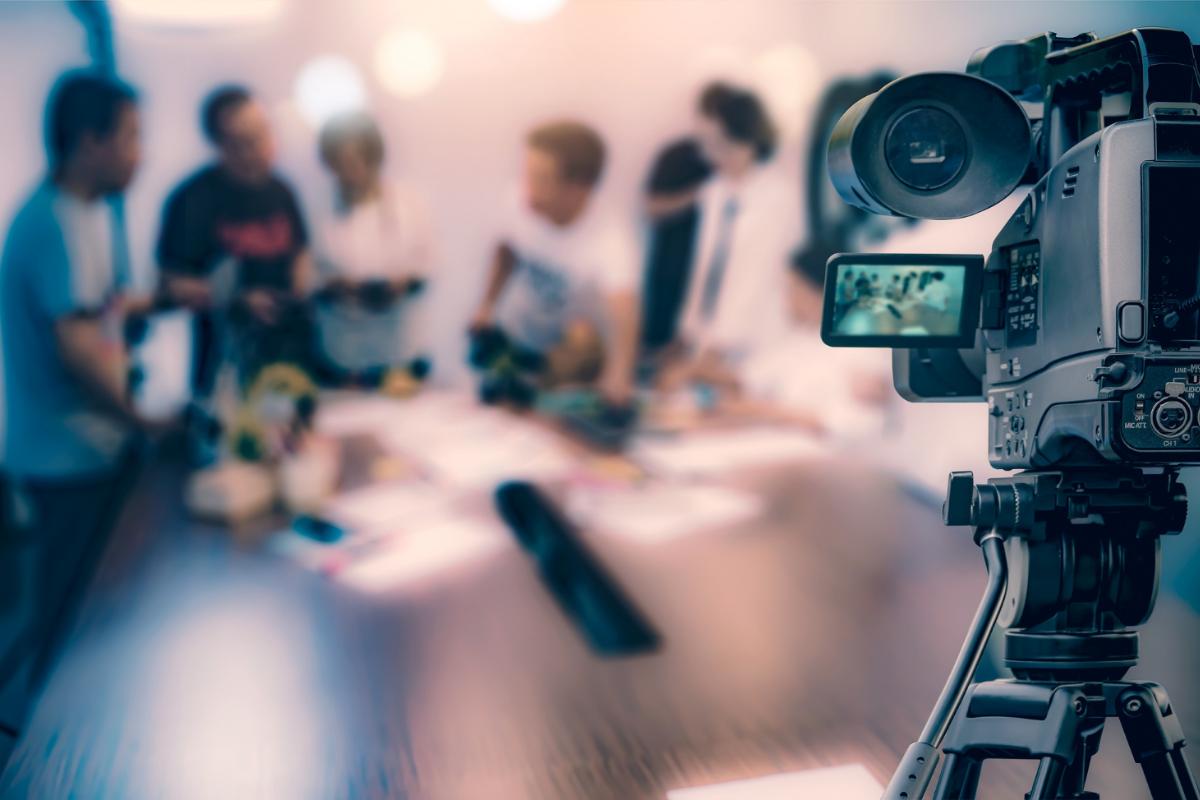 Working on a film requires an entire team of people in order to make a film come to life and become a large success. Even small films still have an entire team to make sure that it is produced properly and efficiently. Because many people work together, they need to bring their own set of expertise to the set. If you visit a film production set, you'll be able to see the producer, technicians, grip electric technicians, photography directors, actors, and many more people...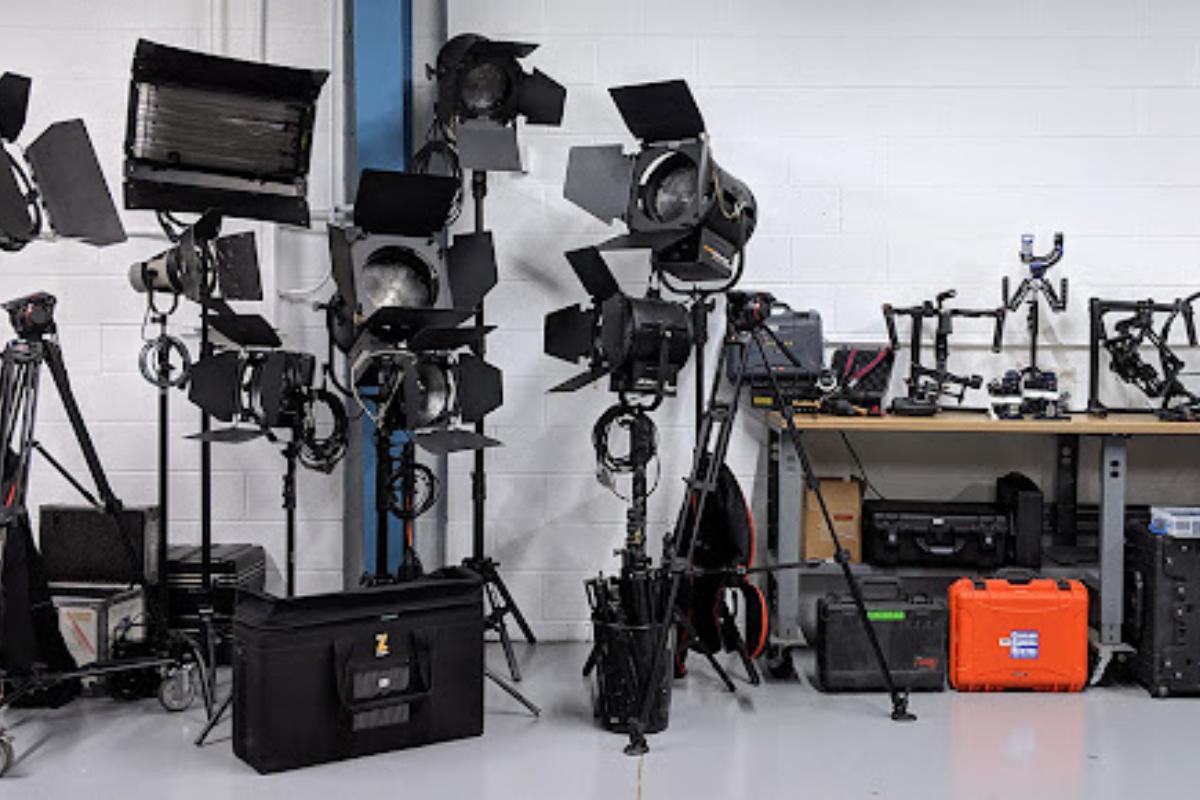 Are you a lighting technician that works in the film industry? Many grips, like grip electric technicians, offer the service of assisting with lighting in the production of films. They primarily work on sets of commercials, TV shows, and movies. Many of these technicians are required to bring a lot of the equipment that will be used to create the lighting features in a film, and this often requires the rental of a grip truck and the bulky equipment. Films will take car...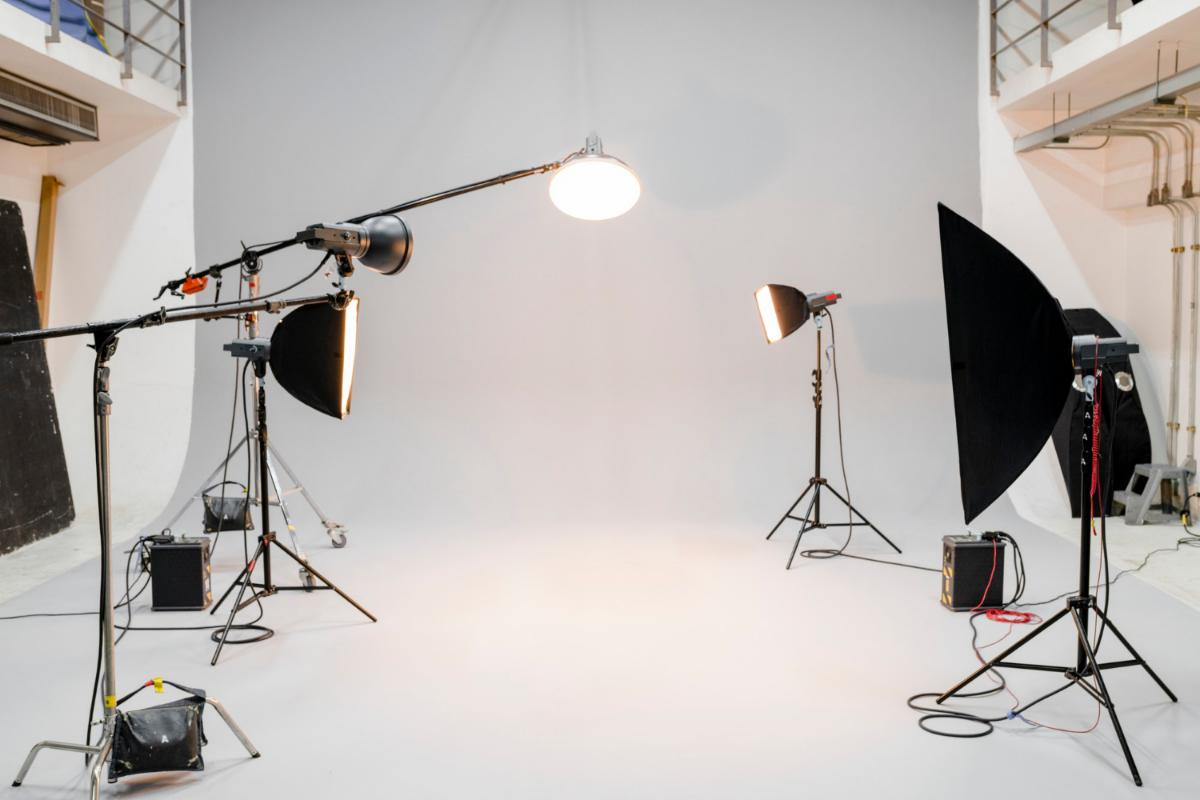 Have you ever wondered how certain movies create emotions, such as suspense, sorrow, and drama? Many technicians work tirelessly to create a certain aesthetic that viewers can relate to by combining their talents and expertise on set. They use lighting techniques, sound features, special features, acting practices, and set design tips to create the emotion they want to elicit from their viewers. Many technicians, such as grip electric technicians and photography experts, com...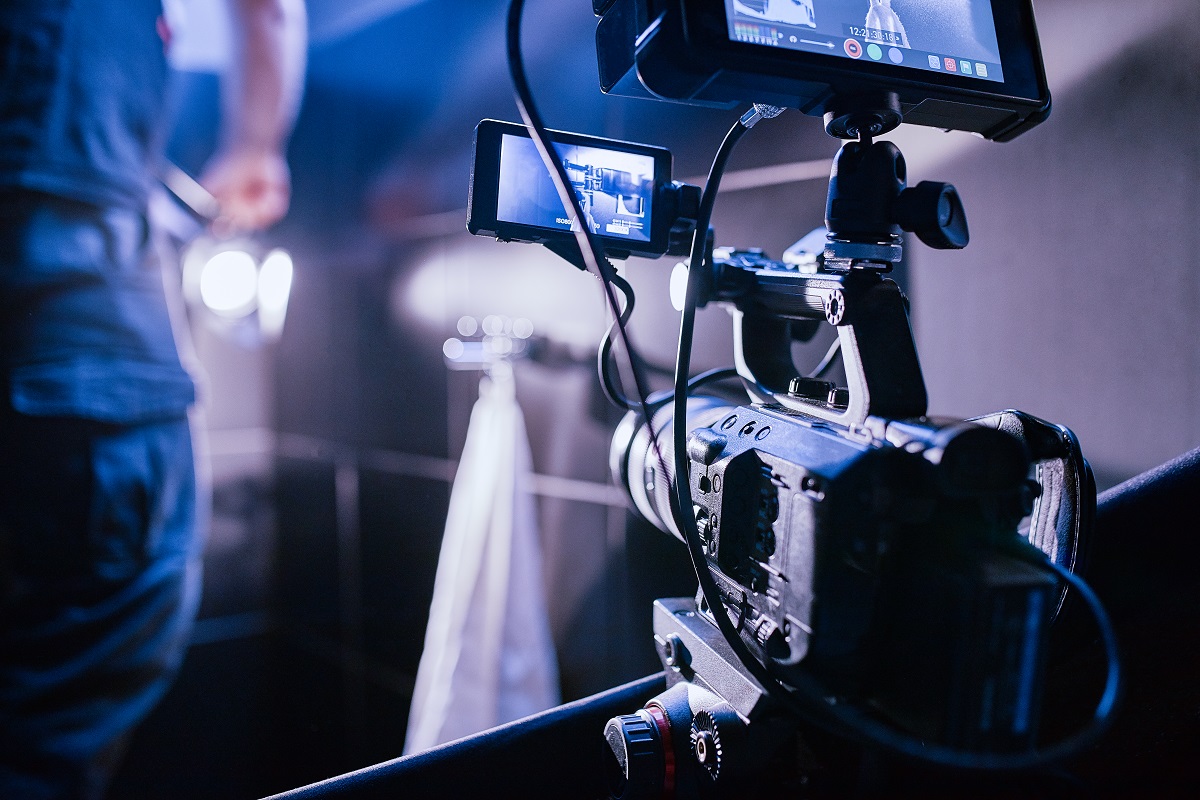 Lighting is an incredibly important aspect when making. It creates drama, suspense, emotion, and intrigue. Because it is so essential to film, lighting technicians need to be well-aware of all the proper techniques and how to achieve them when they are working with a director on set. Directors will typically discuss their vision with these technicians, and they will get to work to achieve the aesthetic. Being aware of lighting setups, effects, and techniques is just on...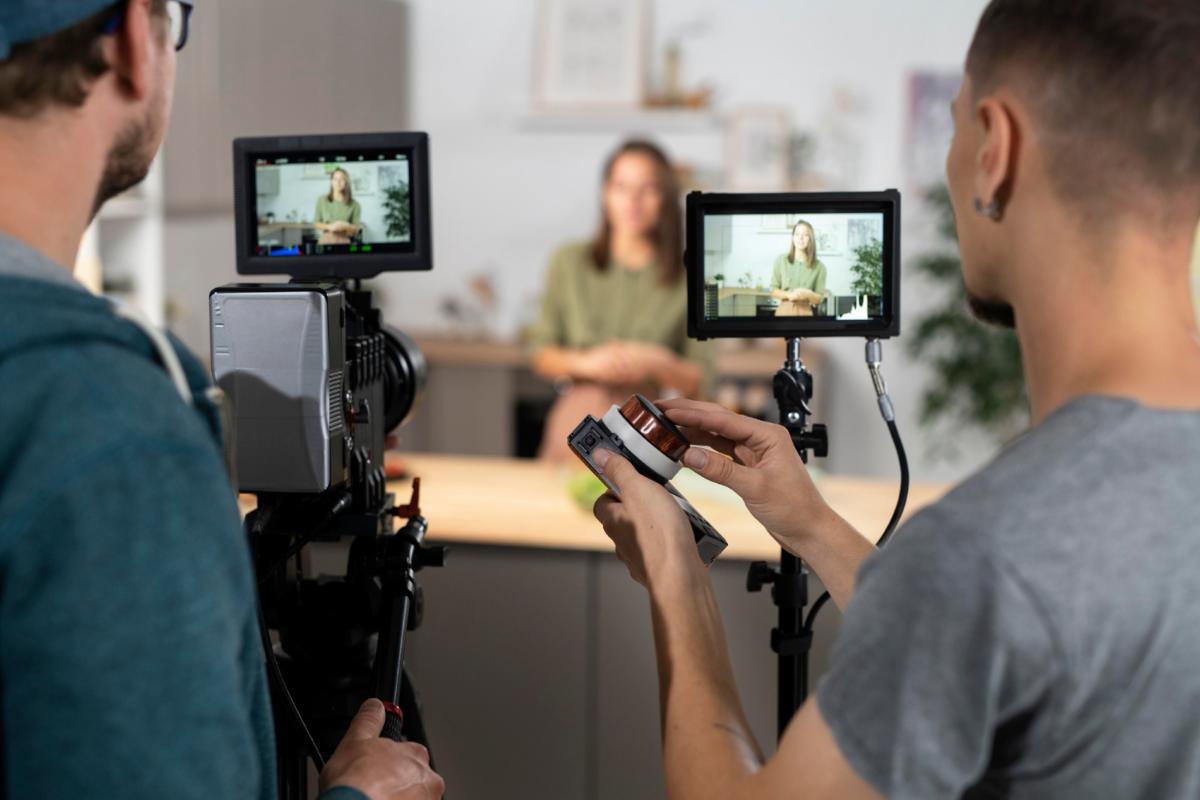 Many people work behind-the-scenes of video production in order to provide their expertise and knowledge to the overall efforts. From lighting technicians to grip electrics to cameramen to actors, there are many different people working towards a common goal. Creating the perfect video can take a lot of conversations, knowledge, work, and effort, which makes teamwork more important than ever. Our grip electrics provide expert lighting services to help achieve the perfect moo...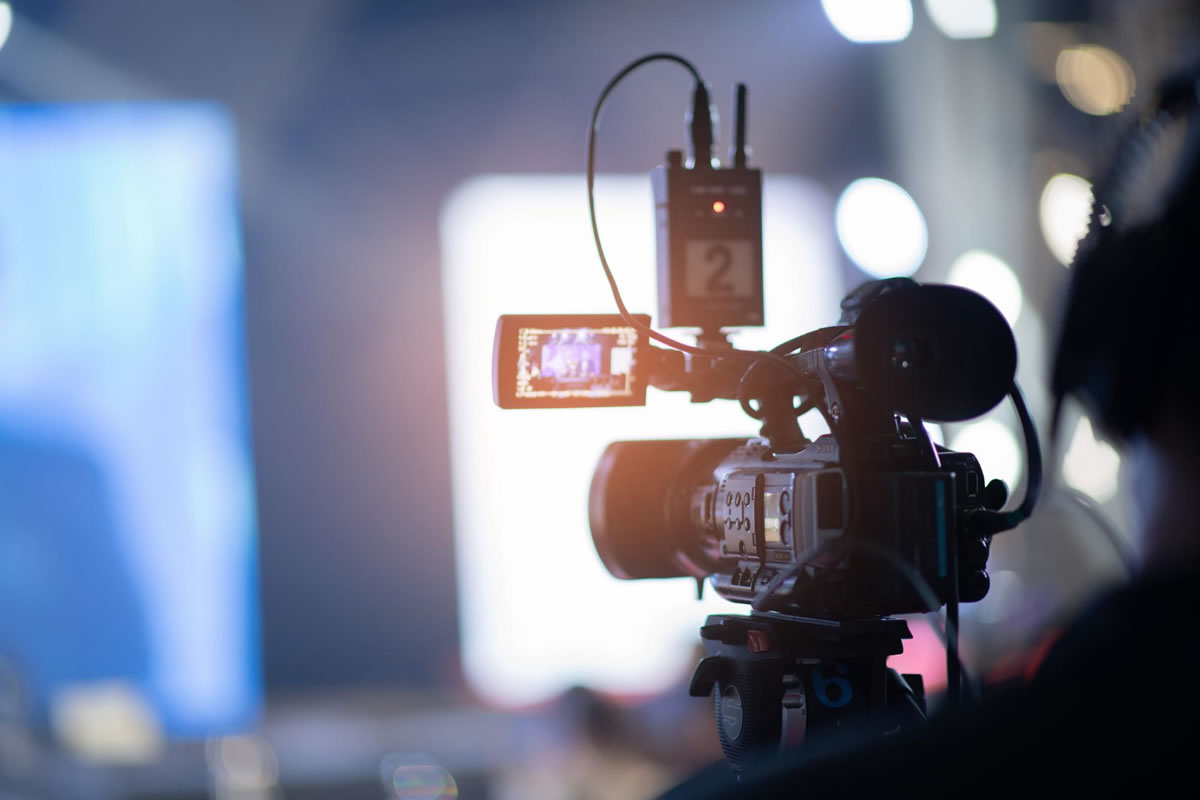 In the film industry, there are many people that work behind the scenes to make all the magic happen. All of these experts provide different experience and knowledge to make the pictures we see on the screen come to life. Without these technicians, such as grip electric specialists, prop managers, photography experts, and acting coaches, we would not have the successful movies that we have today. After a movie is over, be sure to pay closer attention to all of the profession...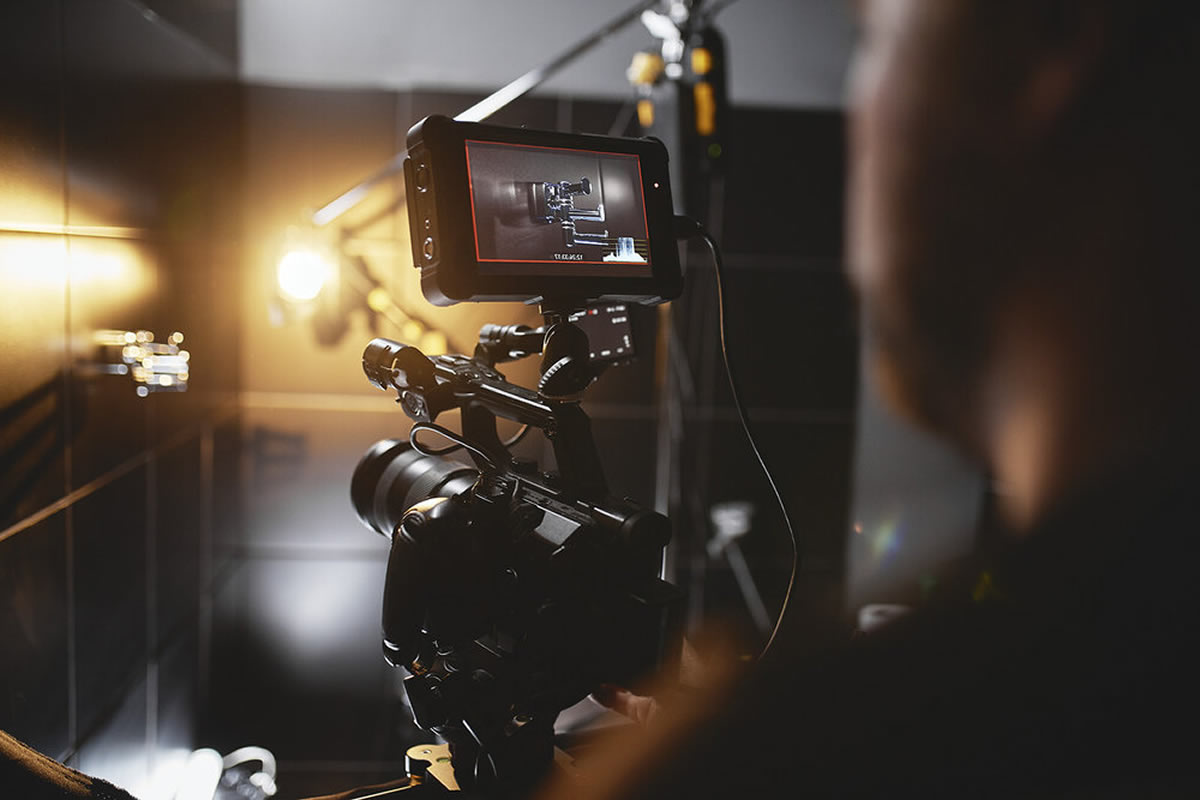 There are many lighting techniques in life and in film. Light is actually one of the best ways to create a mood or an atmosphere. Many films are remembered for their ability to use lighting effects to portray a feeling or emotion, which many people try to simulate in real life. In films, the grip electric department uses their knowledge to create a cozy atmosphere on screen. In real life, we try to recreate these emotions using similar tactics. From the use of ca...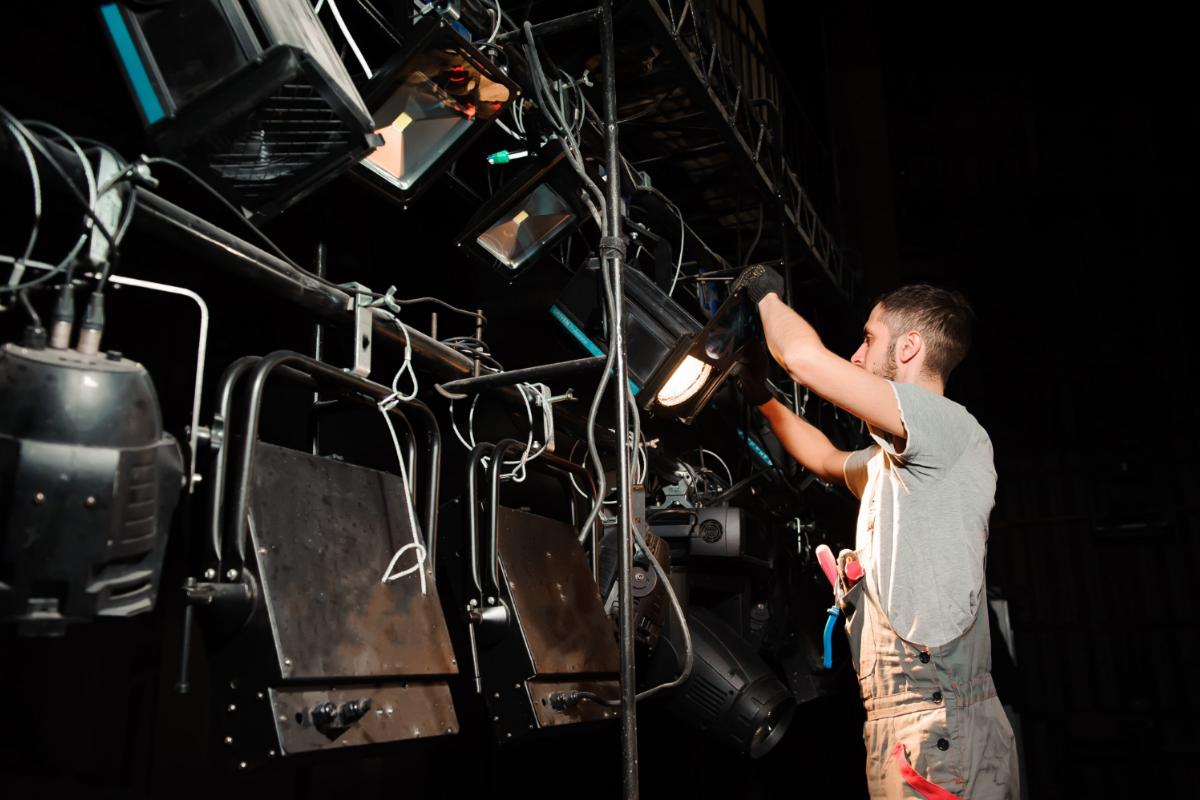 Many technicians work behind the scenes in the film industry to add certain effects that will be seen on the big screen. Lighting technicians, such as grips, best boys, and photography directors, use their knowledge of lighting effects to create mood, emotion, and visual appeal. Grips should always have a belt that contains easy-to-reach grip equipment to make every job easier. When they are asked to perform one of their jobs, they will be expected to act quickly. Ther...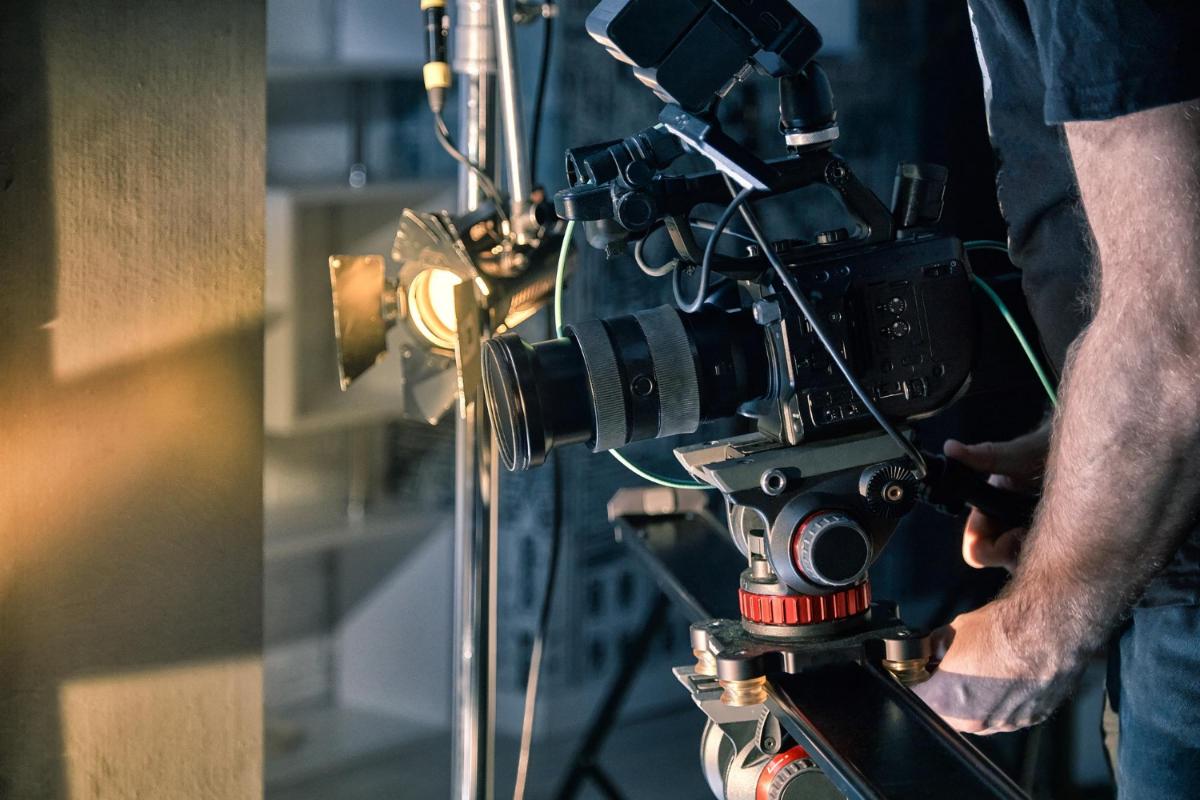 Are you curious who works behind the scenes in the filmmaking industry to achieve the lighting effects and special features that make a film what it becomes? There is an entire team of grip lighting technicians that works in the production department to create the exact look the director is trying to achieve. They are knowledgeable in many different areas, such as managing grip equipment, communicating techniques, supplying lighting necessities, and moving quickly to adjust the ae...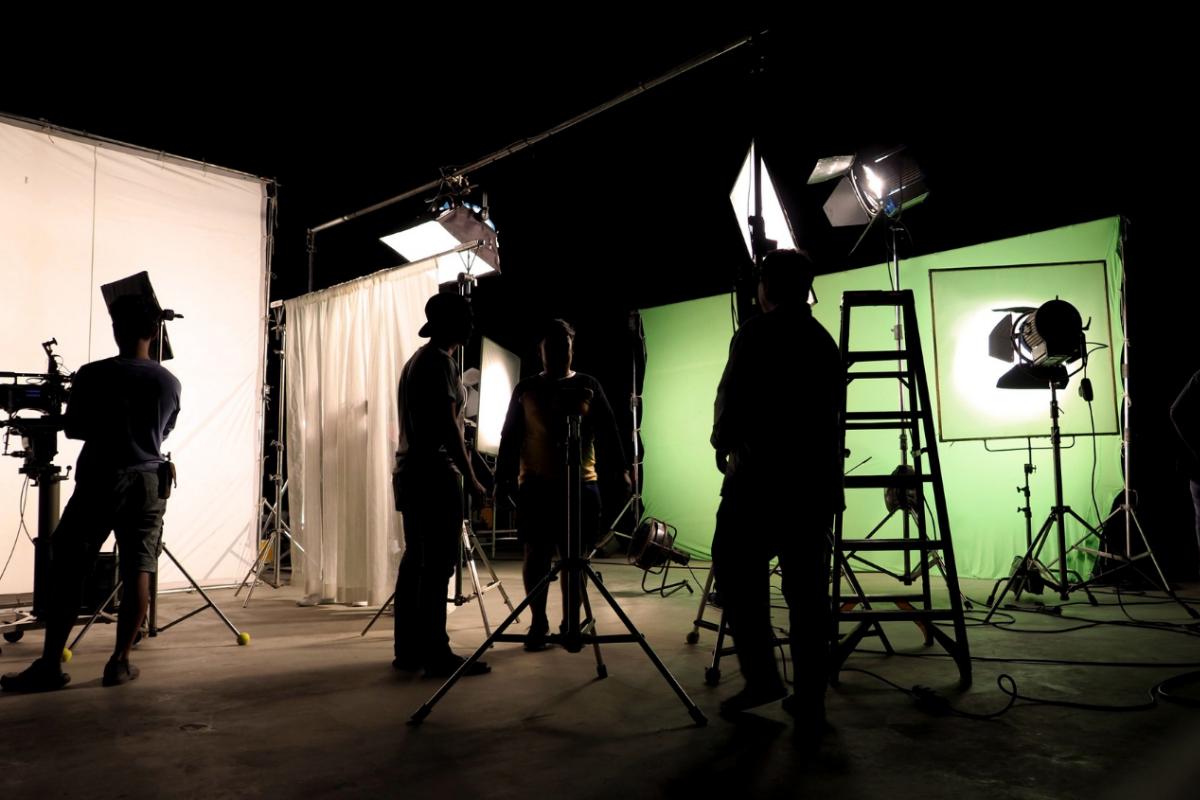 Are you interested in taking your interest in lighting effects in films and forming a career? Many people who have a keen interest and talent with lighting effects and lighting technical skills can follow a career path to become key grips and gaffers on the set of film and behind the scenes of major production. If you are someone who dreams of working behind the scenes to produce fantastic movies and create amazing special lighting effects, this career path is for you. There...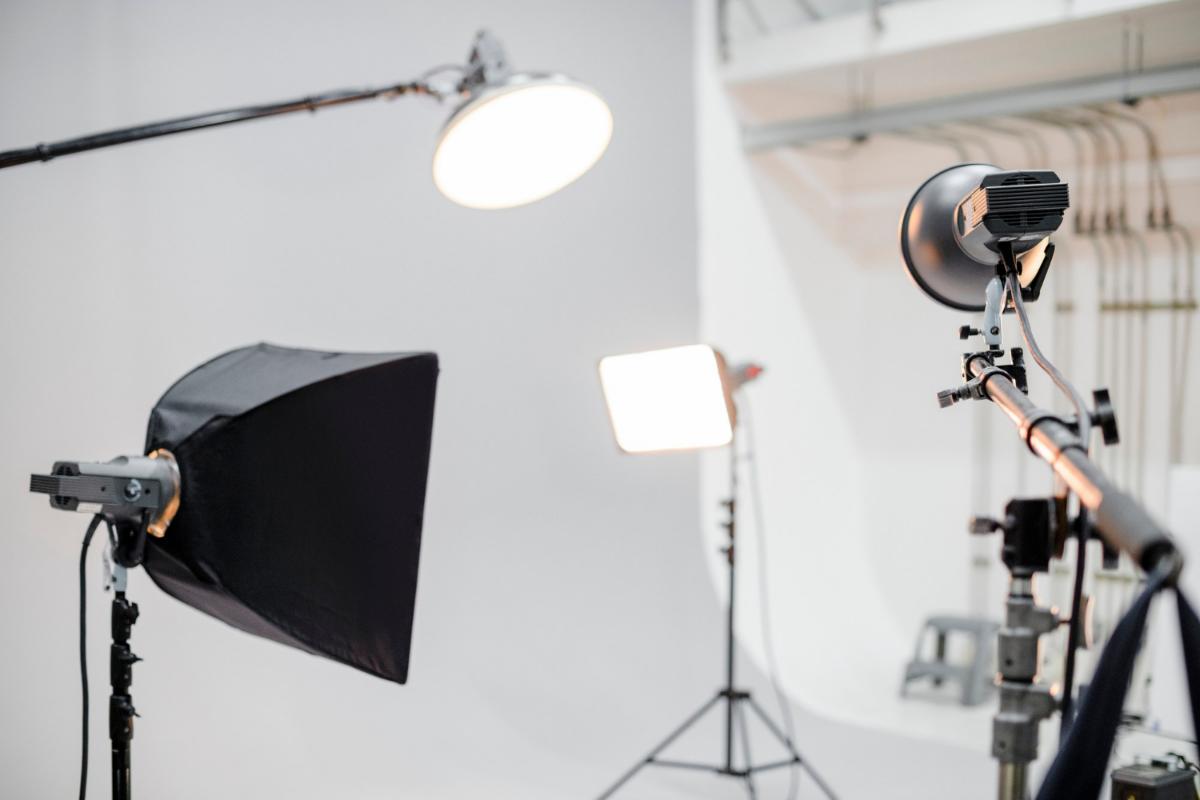 Do you ever watch a movie and wonder how they achieve particular moods or atmospheres? Whether you are watching the creepy scene of a horror movie or the perfectly lit beach scene in a drama TV series, there are ways that the lighting department creates mood on the scene. In fact, the lighting department is full of technicians that specialize in these techniques, such as gaffers, best boys, and grip electric technicians. They are trained professionals who help directors achi...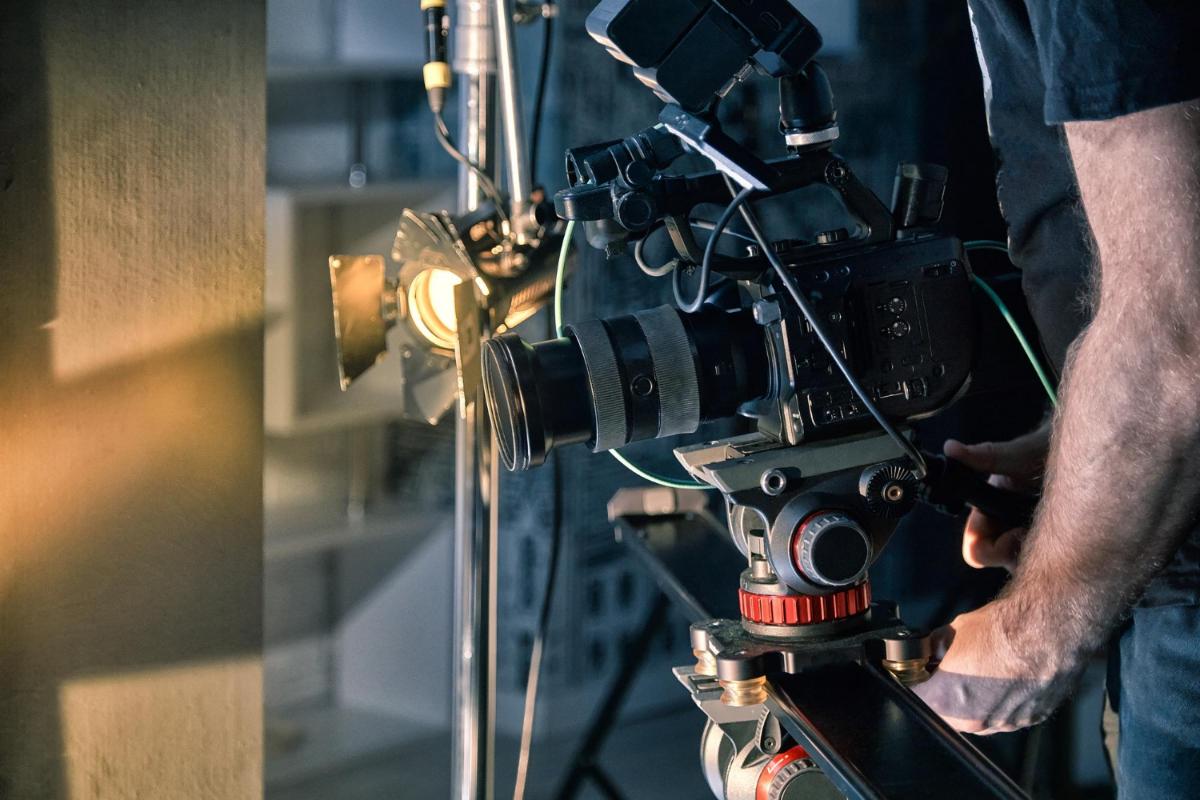 Have you ever wondered how much money you could make when you work behind the scenes of a film production? There are many different budgets and earnings that go into making a film, and everyone is paid based on the total budget. Often, the starring actors and producers will make the most, but then the grip electric and lighting technicians will make much less. With big budget films, this can still be a large chunk of earnings. There are many different ranges of how muc...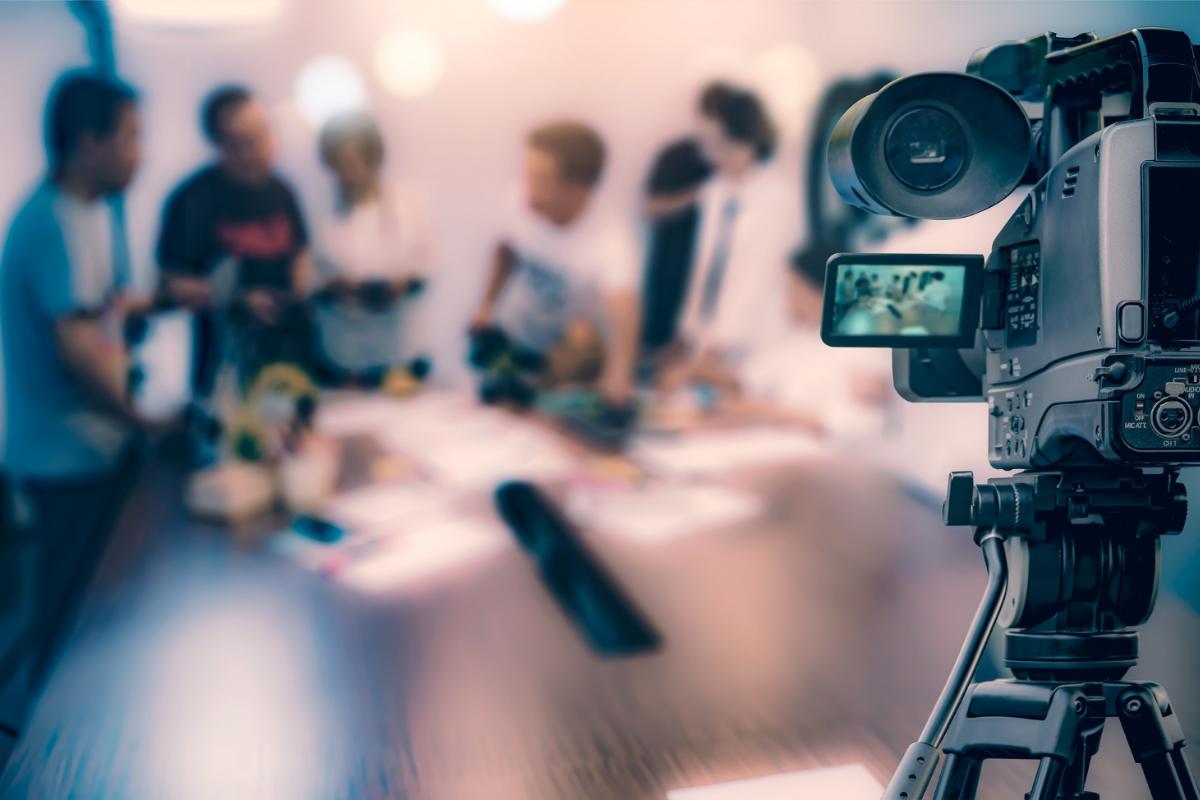 Many people are curious about what goes on behind the scenes of many film productions. Hollywood and its productions have intrigued people for many years with its glamour, fame, and popularity. Behind the scenes, however, is much more technical than it is glamour. There are many people working to ensure the film production goes on without interruption in order to produce the best film possible. The grip department is a critical part of making a film, because they are r...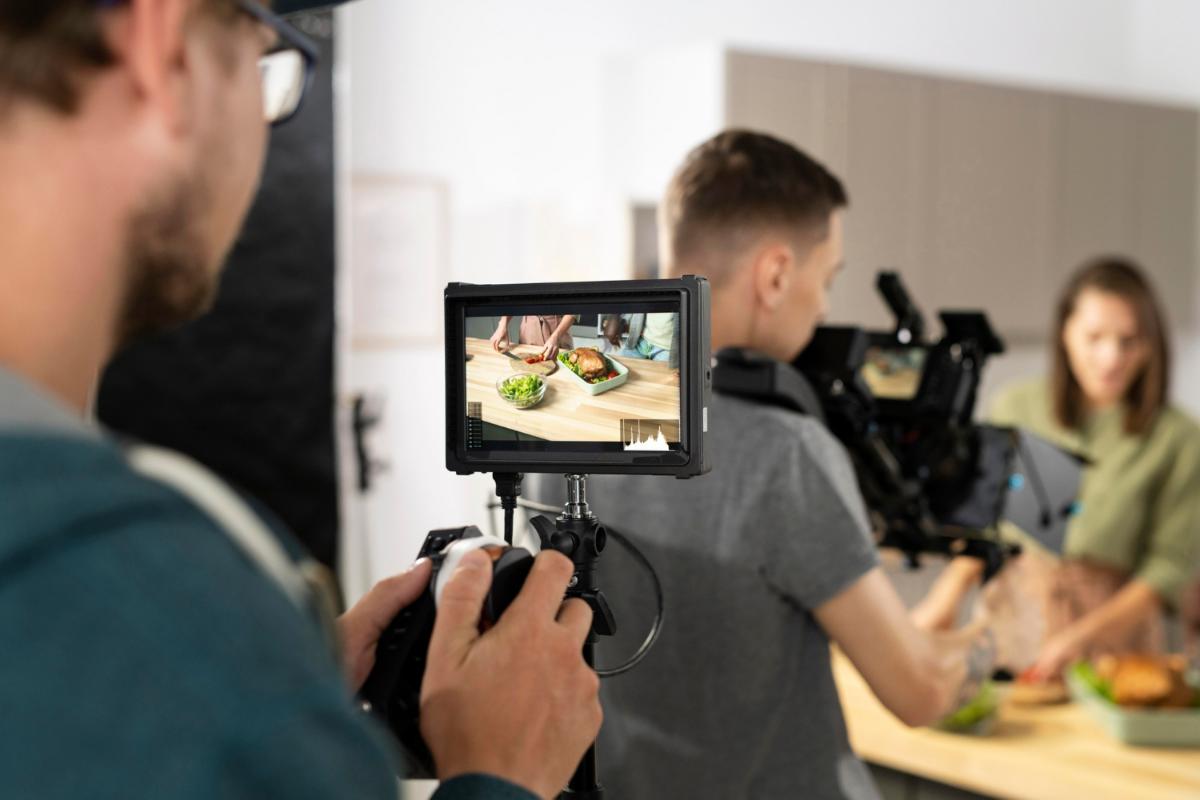 Do you dream about becoming a member of the electric crew on the set of movie and film productions? Have you always been interested in how the electricity of a film is produced? Becoming a member of the electrician department in film may seem like a tough job, but if you have what it takes to work your way up the ladder, it is possible. If you are passionate about film and grip electric, you should know the right steps to take to get started. Here are a few tips to hel...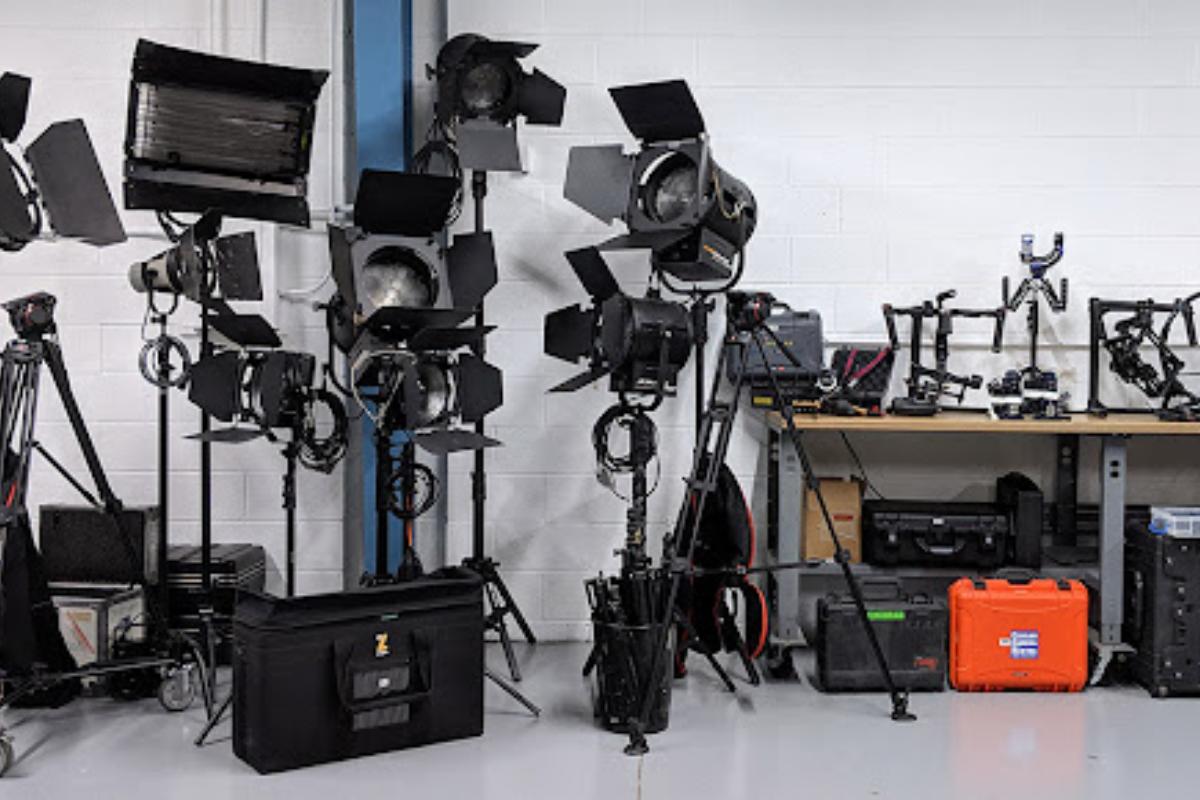 Whenever you set out to create a film or production, you will quickly notice how much equipment is required to create the ultimate film experience. Renting quality equipment will produce a more visually appealing and higher quality film, commercial, or production. This often requires renting equipment that will make your production come to life. Renting equipment is a great way to get everything you need without having to invest more money into your film. At Tiki Grip ...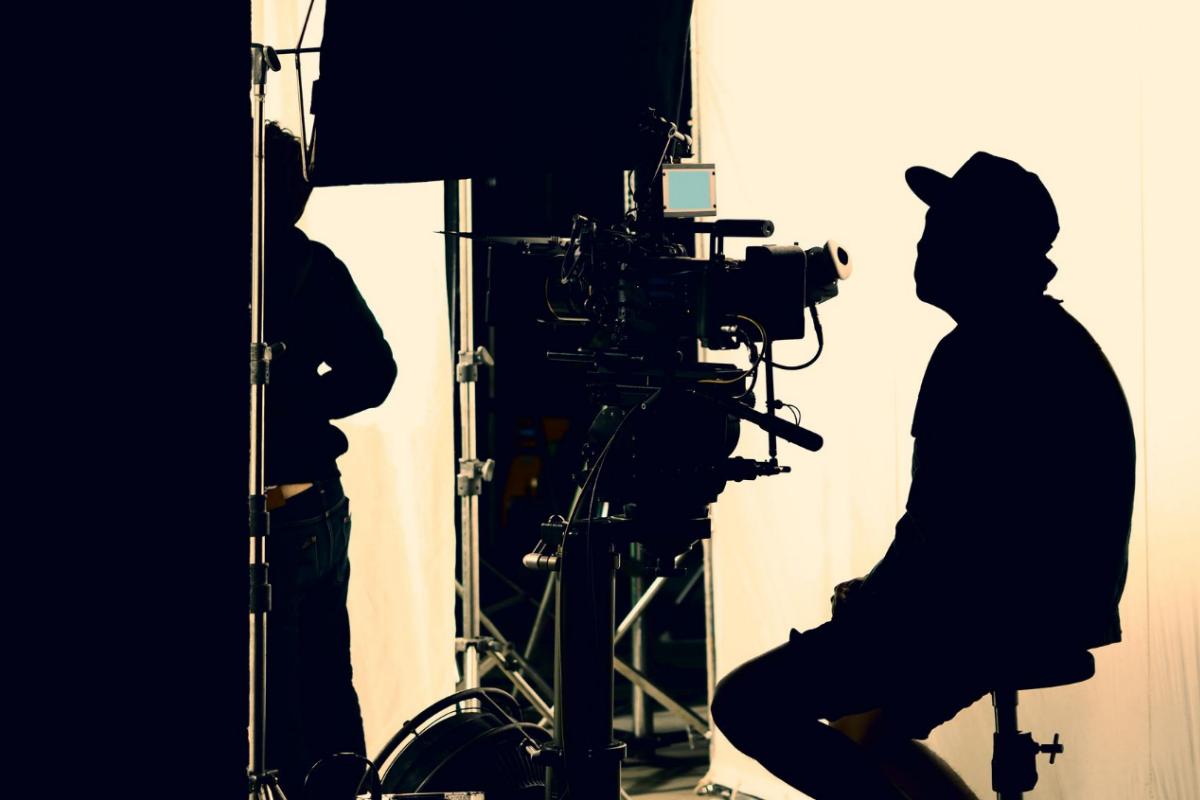 Many people aspire to live in Hollywood and work in the film industry. Some of these people want to become movie stars, while others want to be involved in the technical process of movie-making. All of these roles are vital in making movies and film productions. One job to consider is the job of a film electrician. This person helps to create the lighting set-ups that are necessary for a particular shot or angle in the film. They work with grip electric tec...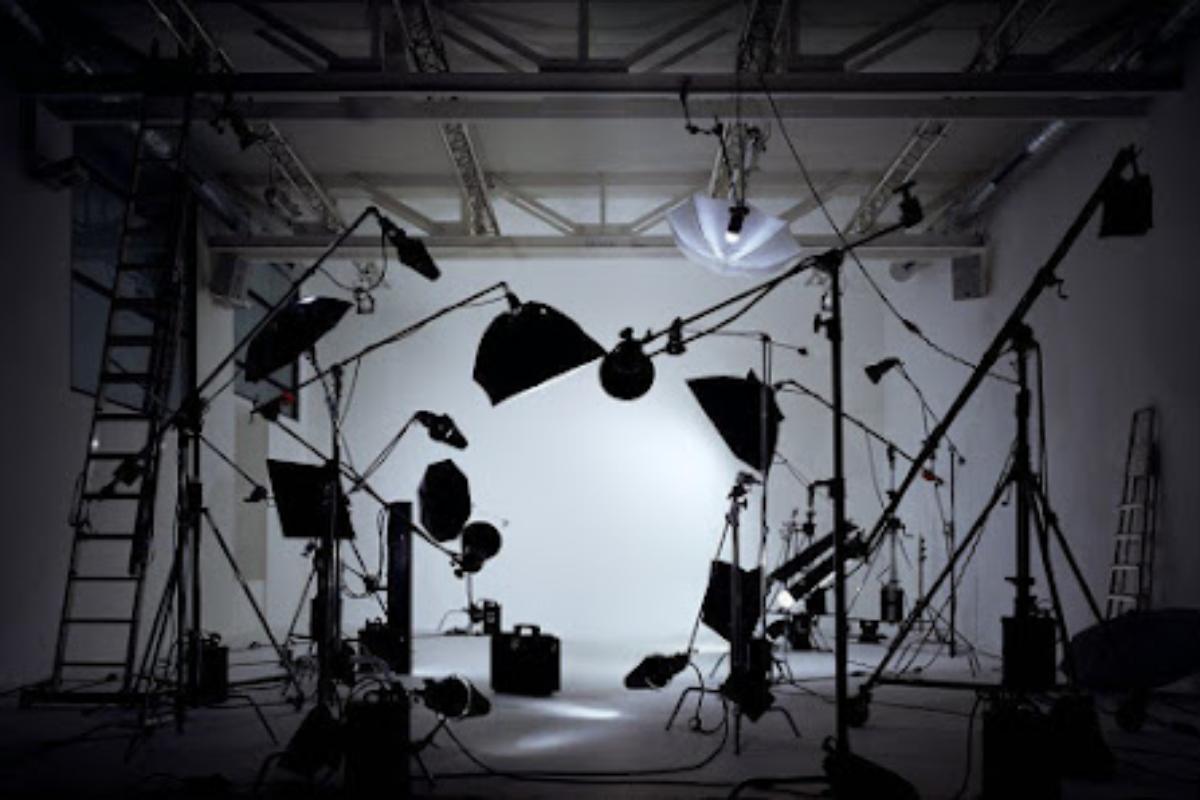 Did you know that there are a lot of technical experts working behind the scenes in the film industry? People called key grips work to ensure that everyone has the right tools they need in order to get the perfect shot. This includes erecting scaffolding, installing camera tracks for movement, and even holding lights at particular angles. Movies are truly a technical collaboration. Key grips play a vital role in the making of a film or production. Whenever you ar...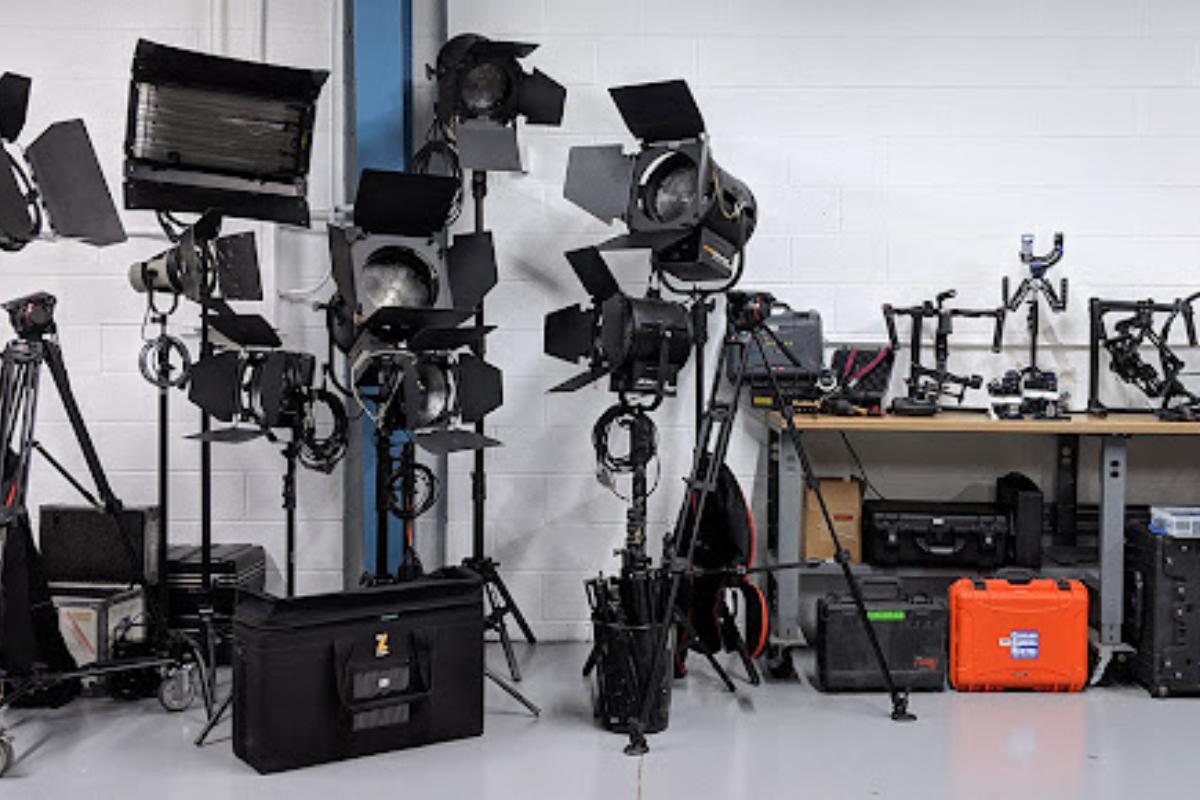 Grip electrics and grip lighting specialists are used to help with the director of photography on the set of any film, commercial, movie, TV show, or performance. These individuals are essential in creating many of the lighting effects to create suspense, mood, or whatever feelings the director wishes to elicit. Whenever you are in need of grip services, you want to trust the best with Tiki Grip Electric. Our services range from helping you load your grip truck to setting up...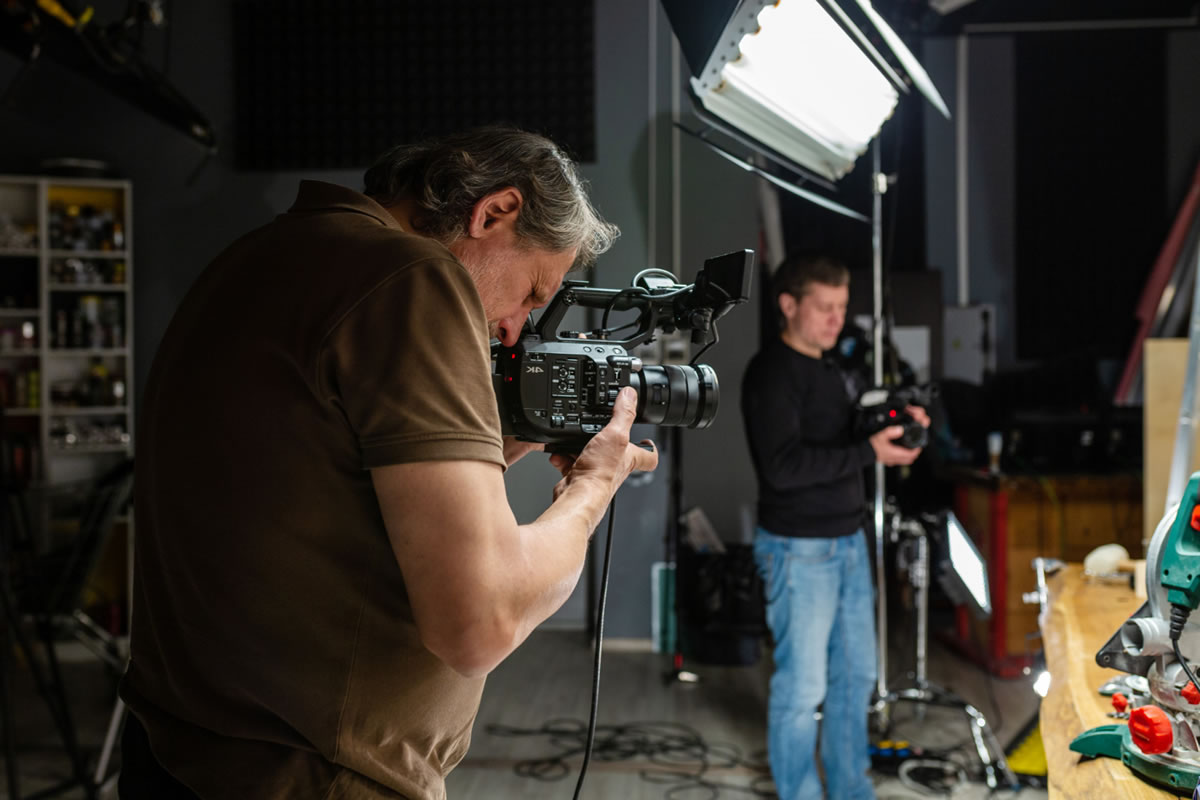 When you are watching your favorite movie on the big screen, you may find yourself asking what it's like behind the scenes. What exactly does it take to make a film come to life? There are many aspects of creating a film, and most of them are things people don't even realize. Working behind the scenes of a film is an exhilarating experience full of excitement, but it is also extremely technical. Many people need to have expertise on things like grip lighting, c...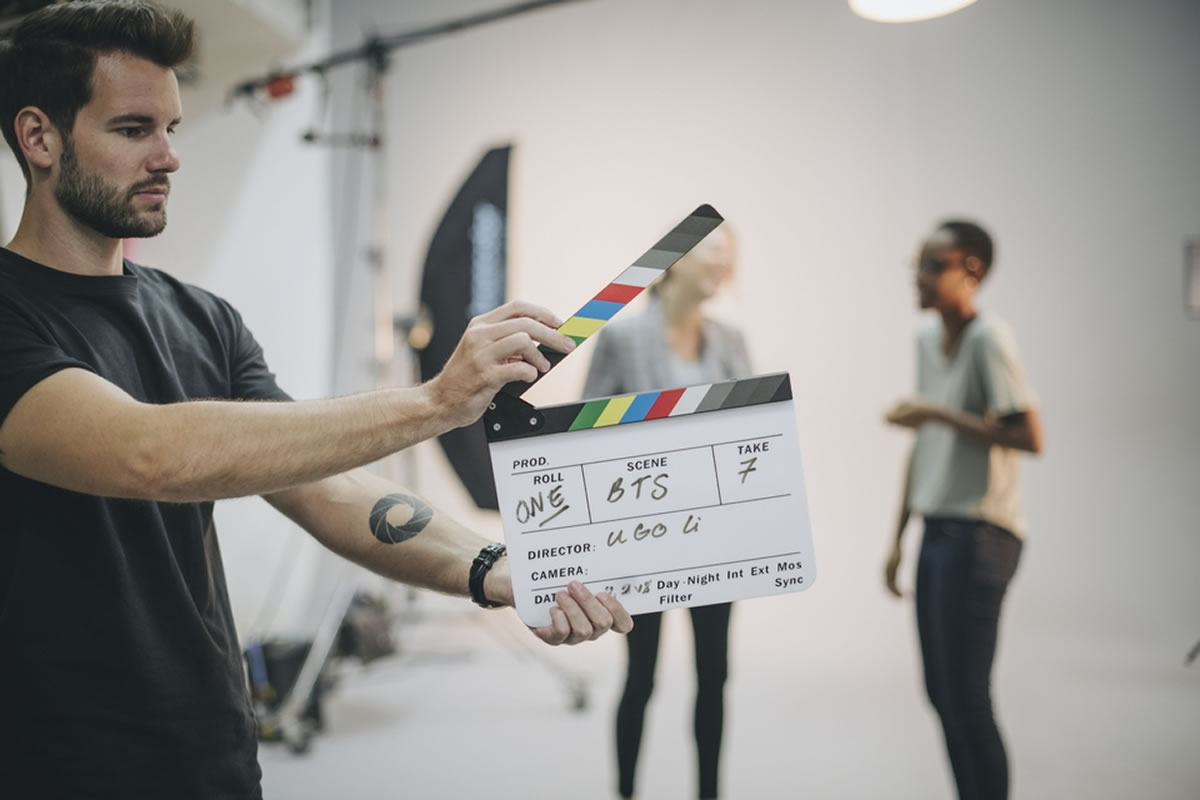 Even though many people neglect to read all the credits that roll after a movie is finished or at the end of a TV show, we all still know that there is a long list of people involved in making a film. The main actors, actresses, and directors are the ones who get their names in the limelight. However, it takes an entire team to make sure that the filming process is a success. From editors, to stunt drivers, to those operate grip equipment, to body doubles, there are many peo...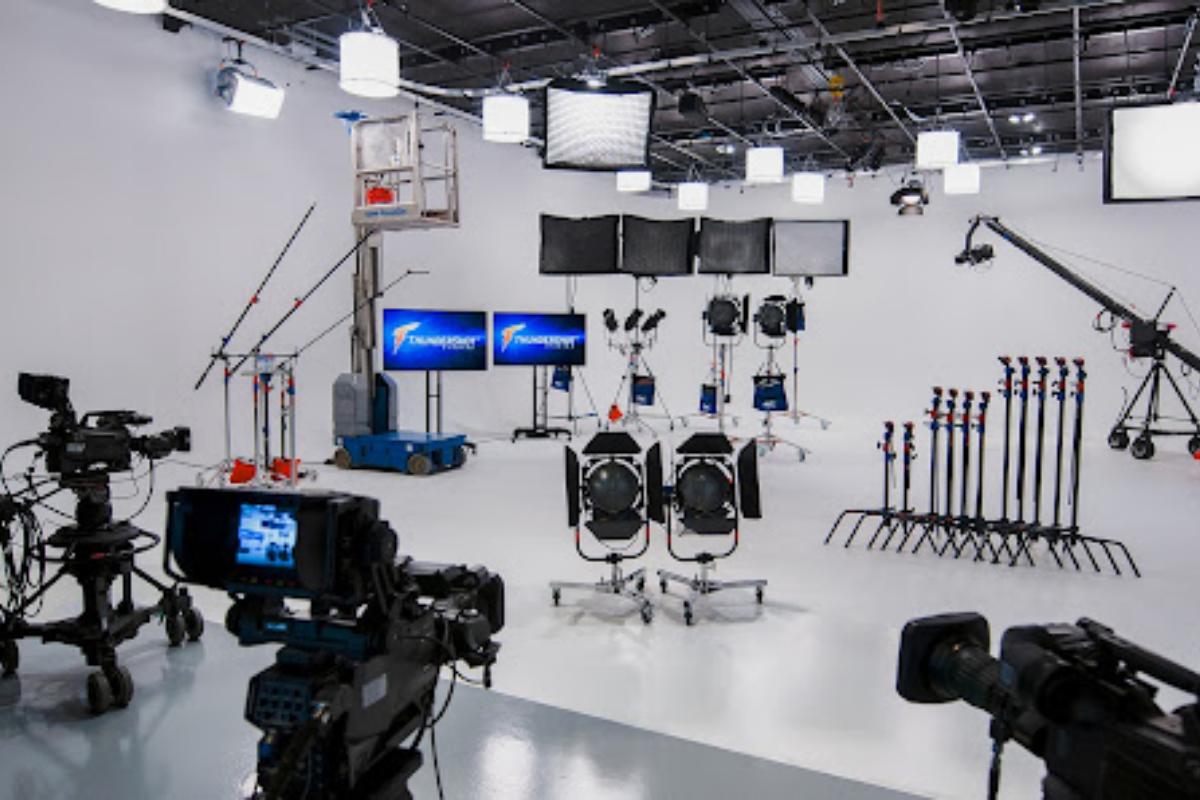 It takes a lot of resources, money, people, and equipment to make a film come to life on the big screen. When working on a film, many people come together to collaborate and use their expertise to help the team accomplish the overall vision for the film. From the director to the actors to the visual effects supervisor to the grip lighting technician, each role is critical in the overall success of the film. The list of equipment used in the filmmaking process is just as exte...
There are many aspects involved in the creation of film, from writing the script, to choosing the right actors, to creating the aesthetics involved in scene creation. This process takes much thought, consideration, money, and people. Lighting is one of the essential factors used to create effective films that show high-quality and authenticity. Many people, including gaffers, best boys, grip electric technicians, and others work tirelessly to make sure that scenes are lit pr...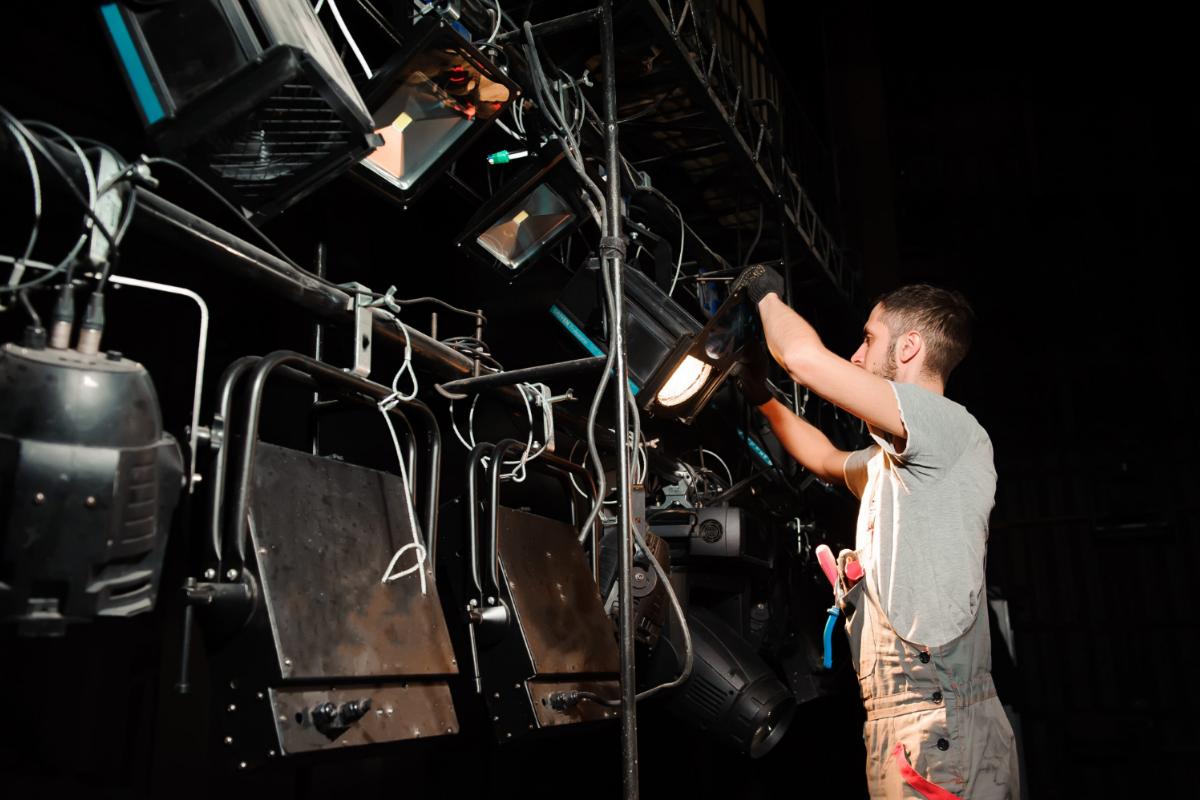 Lighting on a set can make or break the creation of a scene. It is an essential component of creating the best and most authentic scene. Creating shadows on the wall helps to create a spooky mood, lighting a single person helps to create drama, and rapid moving lights helps to create speed and movement. Lighting not only creates authenticity, but it also helps to create emotion as well. These elements help to move the audience and create a connection, which is vital to...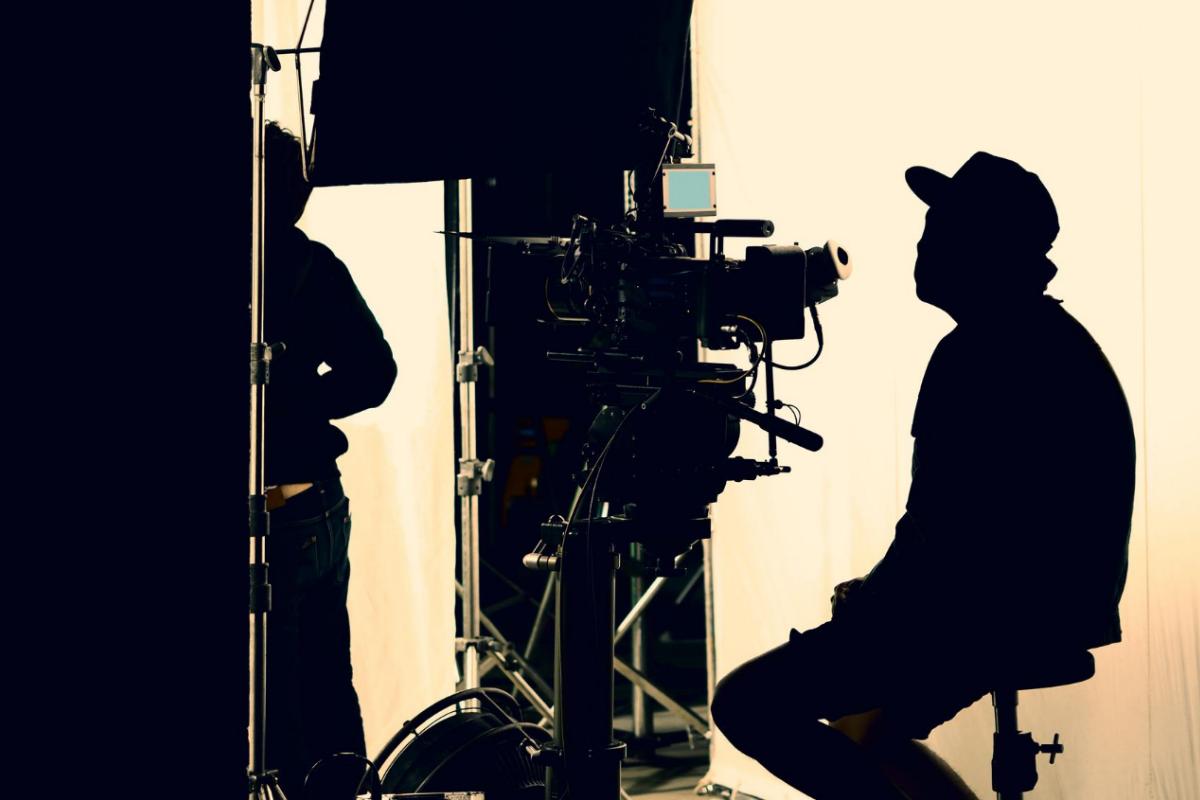 When Hollywood pumps out blockbuster movies, everyone can name the list of high-paid actors and directors that helped to make the movie possible. However, there are countless people working hard behind-the-scenes to create the perfect shot, organize the perfect scenery, or write the perfect dialogue. Some of these moments make the movie the success that it becomes. People like prop masters and key grip electric members help to make the scenes authentic and real. There ...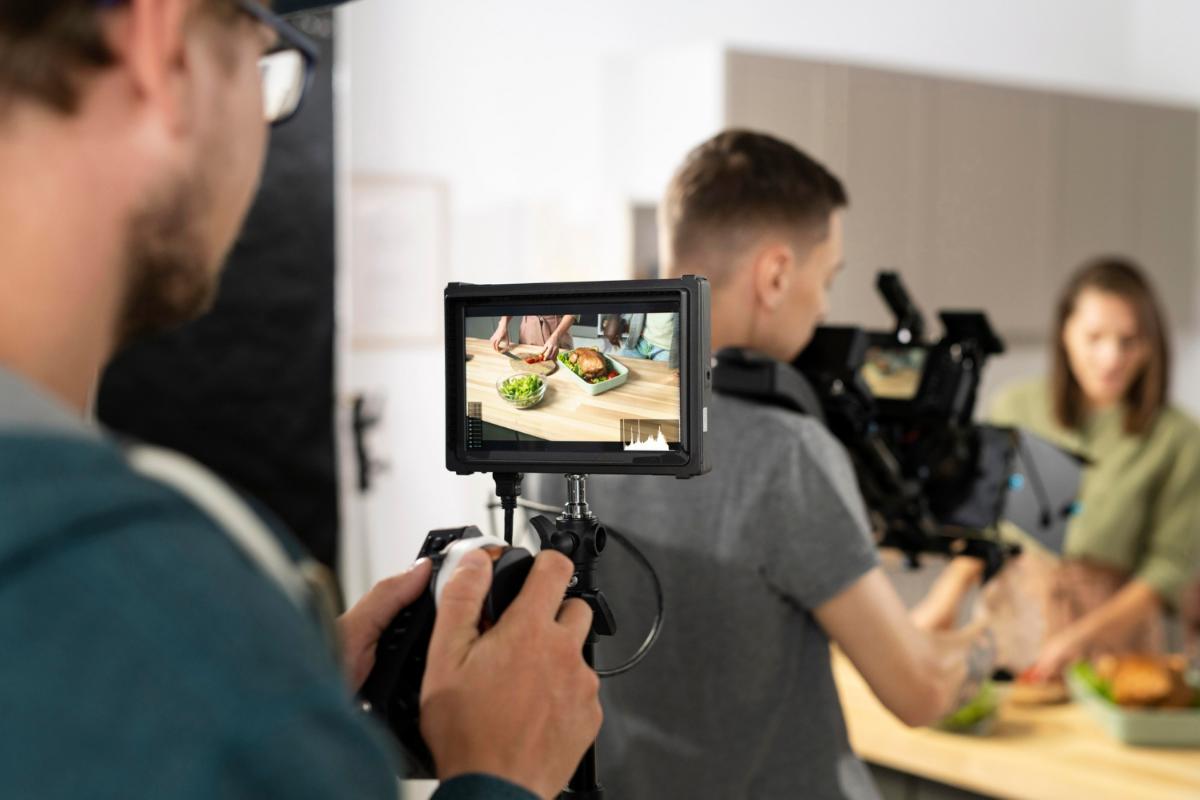 Have you ever thought about how movies are made behind-the-scenes? The actors and directors are typically recognized for their work on a film, but what about the rest of the crew? It takes a lot of people to make sure that a film retains its quality and authenticity. This requires a particular person called a grip to make sure the scene is set up correctly according the director's vision. Those who have awareness to grip equipment and a passion for the film industr...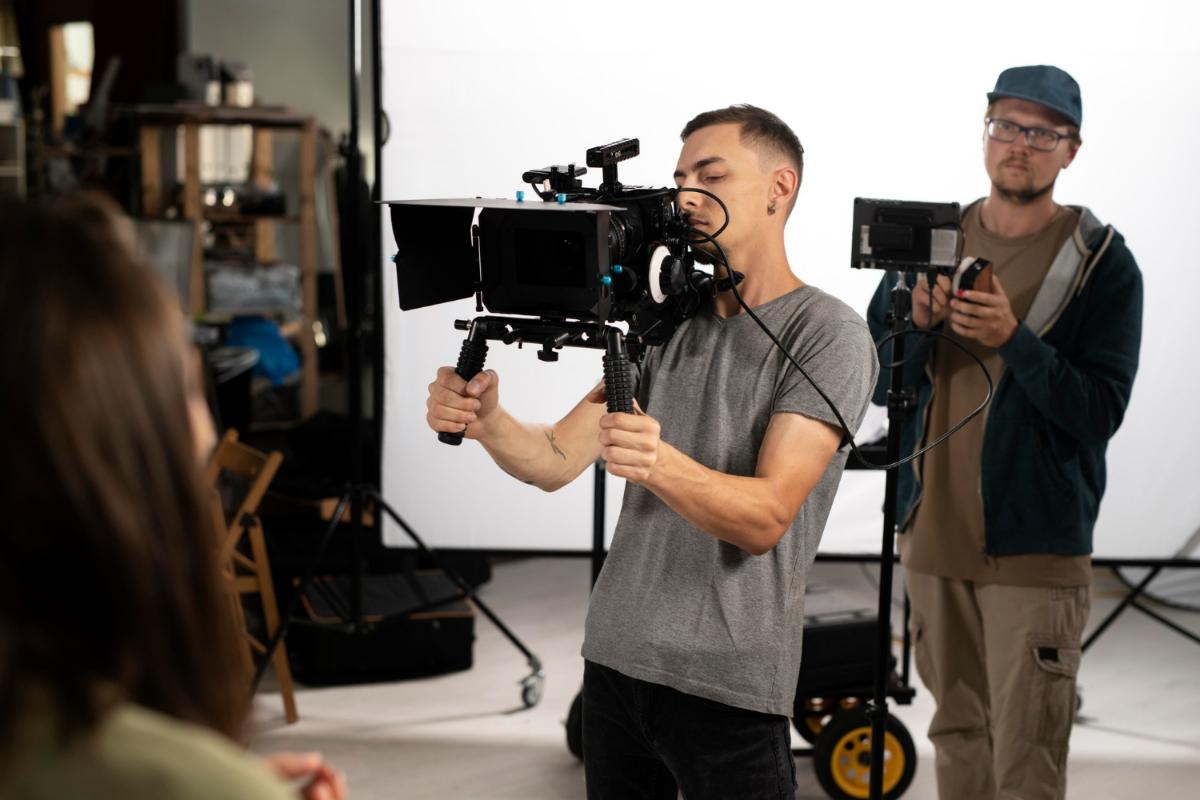 Movie making is a business that requires many different players to help create the ultimate look and performance on screen. Behind-the-scenes, however, people work tirelessly to create the best film possible, which requires authenticity. Key grips are hired to help produce authenticity in a film. By following the director's wishes, key grips help supply the grip electric and equipment necessary to getting the best shot of the scene. Here are some commonly asked questions...