Name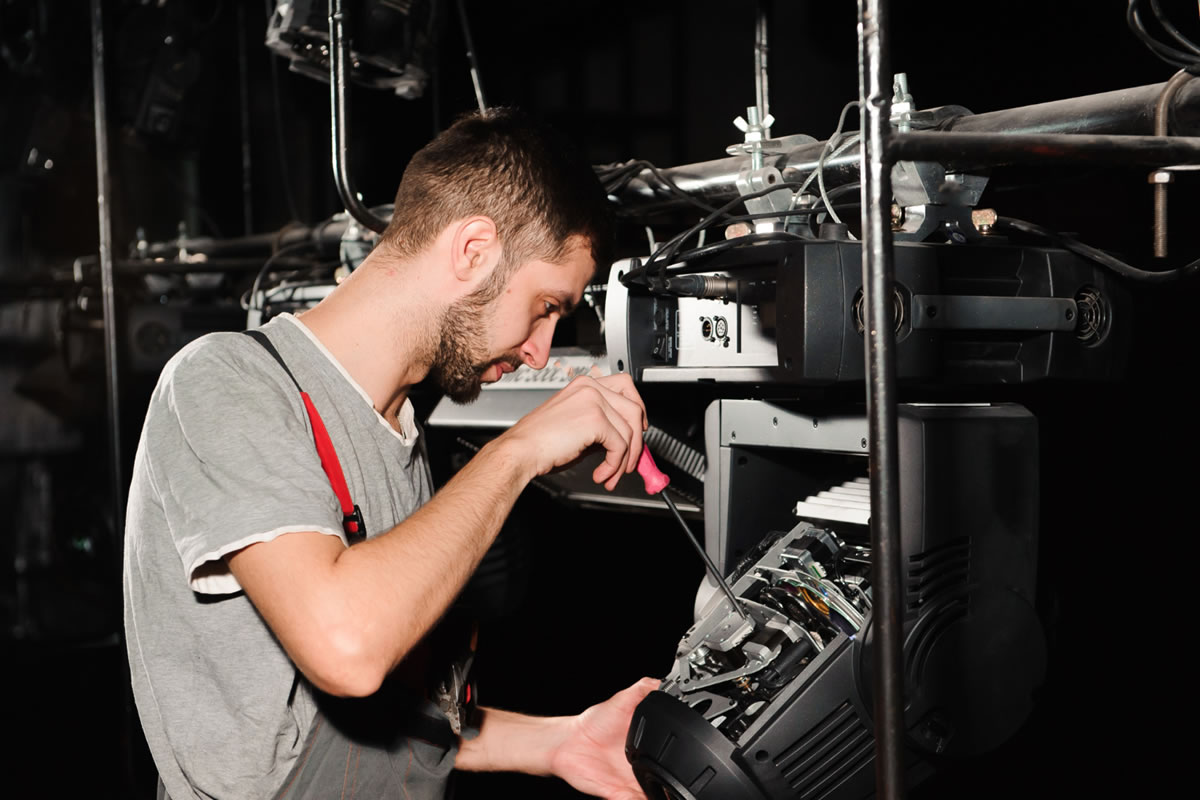 Are you interested in working in the electrical department in the film industry? Have you always loved learning about how to create the right lighting techniques behind the scenes of film? When you have a passion for film and you also have the skills and expertise of electricians, you may be perfect as a grip electric technician in the film industry. Here are a few things that you may want to know about electrical technicians that work in film. You Determine How M...
Having a strong narrative, well-cast actors, a capable production crew, and an outstanding set design are essential components to making a successful film. Still, it also needs to look visually appealing to the audience. This outcome generally requires technical expertise of grip electric technicians and other experts in cinematography, which entails using the best cinematic shots and film lighting techniques to convey the message perfectly in each scene. Here are some of th...
Have you ever watched the credits scroll at the end of a movie or film? You can quickly notice that there are many individuals that make a movie become what it does. Some of these individuals are professionals known as grip technicians, and they assist with the lighting department to make sure that each and every shot has perfect lighting. Although grip lighting technicians may not make the top credits of the movie, their job is just as critical as many others. There a...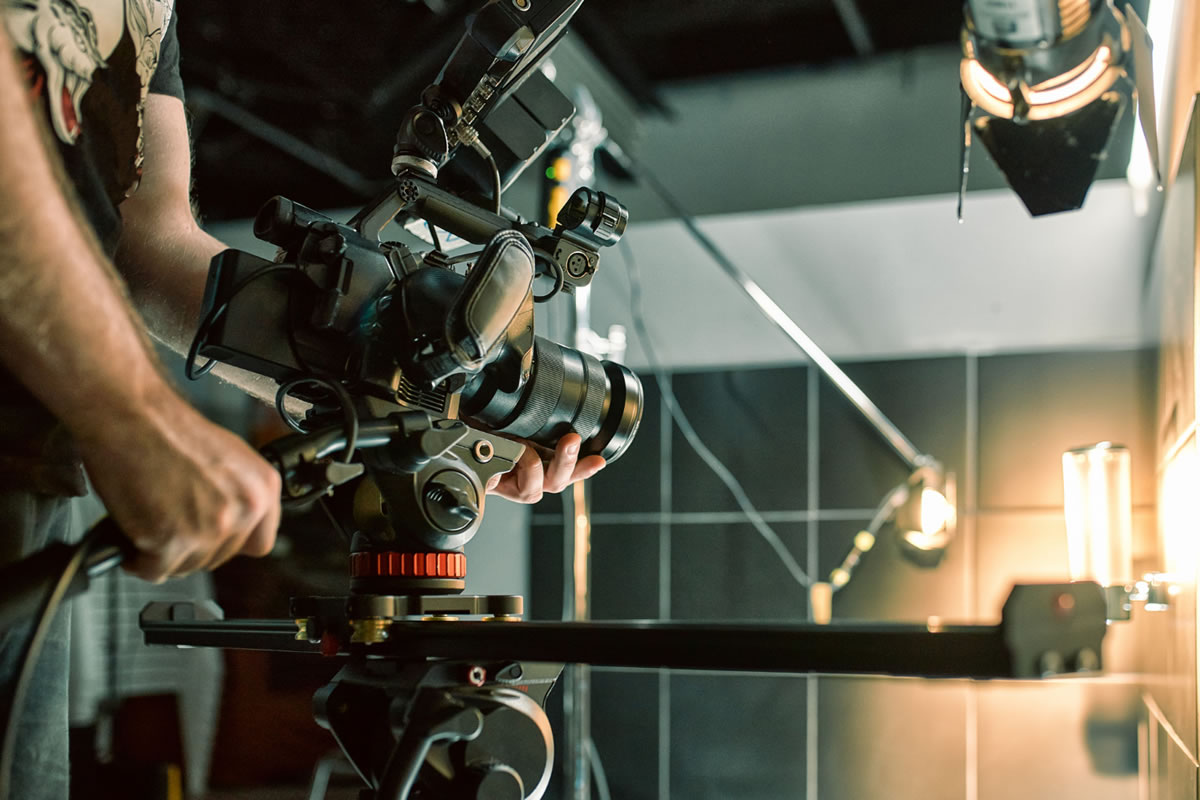 Have you ever wondered what it takes to create all the effects behind-the-scenes of a film production? In order to make a perfect film, commercial, play, or other production, many people need to bring their talents together for the ultimate picture. Each professional brings their own level of knowledge and expertise to assist in the overall efforts. From grip lighting technicians to the camera crew to the production team, there are many people that are required to produce a ...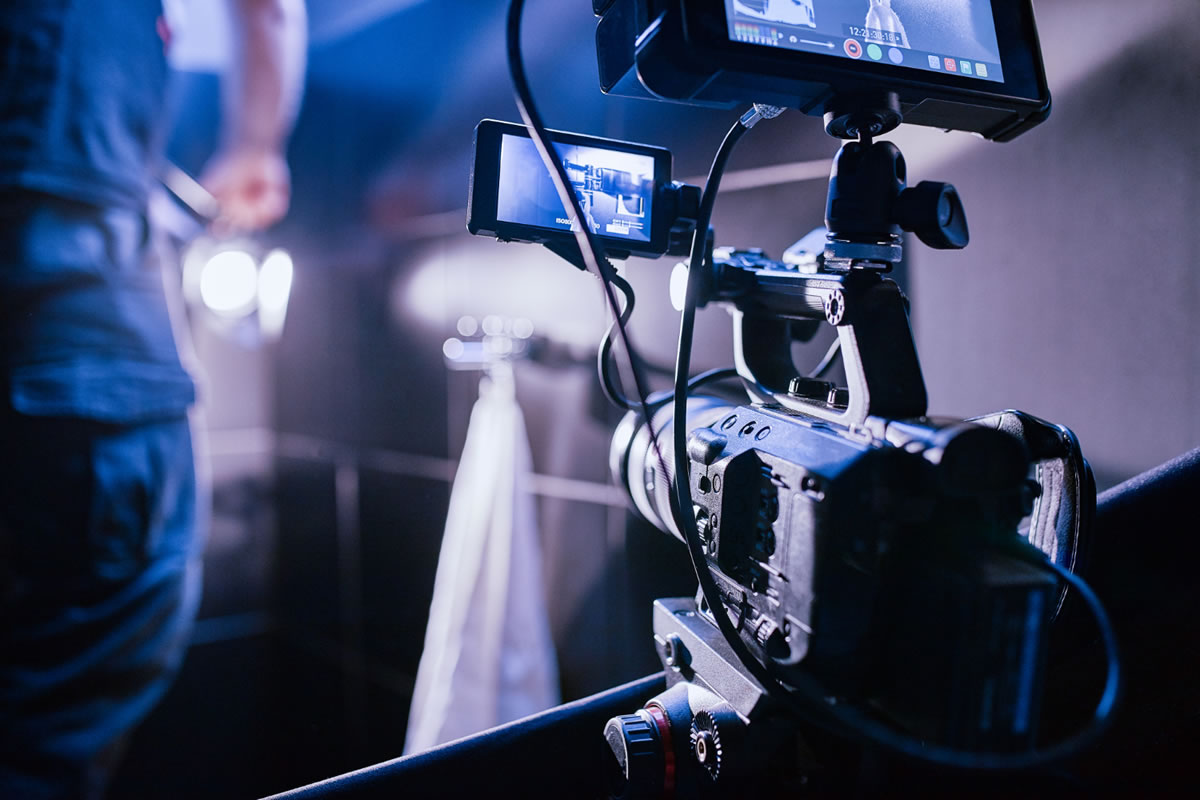 Grips are the technicians that work in the film industry to make sure that the right lighting angles, effects, and equipment are utilized to create the perfect shot. These professionals understand the proper and safe set-ups and tear downs to ensure electrical safety, rapid results, and creative, technical solutions to problems. This requires some essentials that grips keep on hand or in their grip trucks on set. Let's take a look at some of the grip lighting essentials ...
Grip technicians working in the film industry are responsible for the lighting set-ups that create the desired shot. These professionals work to build and tear down scaffolding to get the right lighting angles, safely wire each and every shot, listen to the directions of a DP, and know how to quickly and properly create the lighting effects of every shot on set. These responsibilities require the use of many types of equipment. Typically, grip lighting technicians keep all t...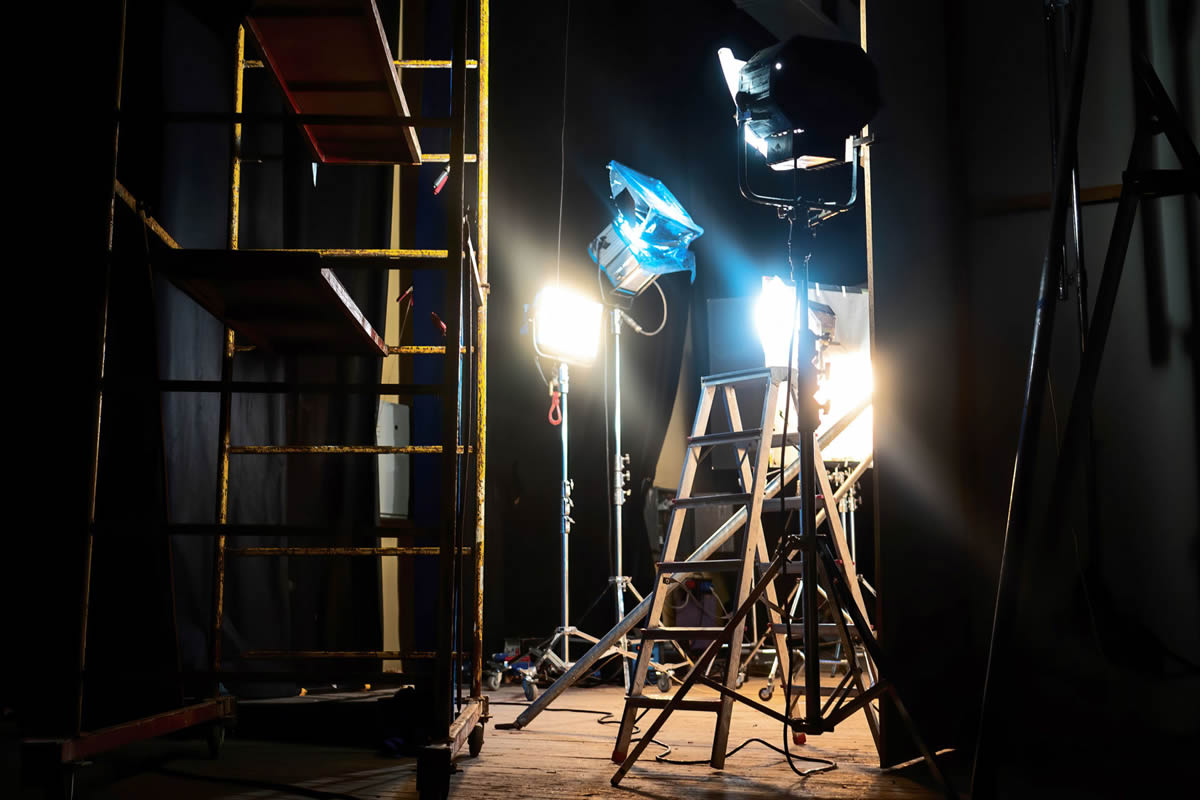 Are you a professional that works in the electrical department on many film production sets? Do you ever wonder what goes into these jobs? The electrical department of a film production set is one of the most technical departments on set. They have awareness to lighting effects, a wide range of equipment, safety protocols, and rigging equipment needed to make every shot stand out. Grip lighting technicians work diligently and quickly to provide all the equipment and li...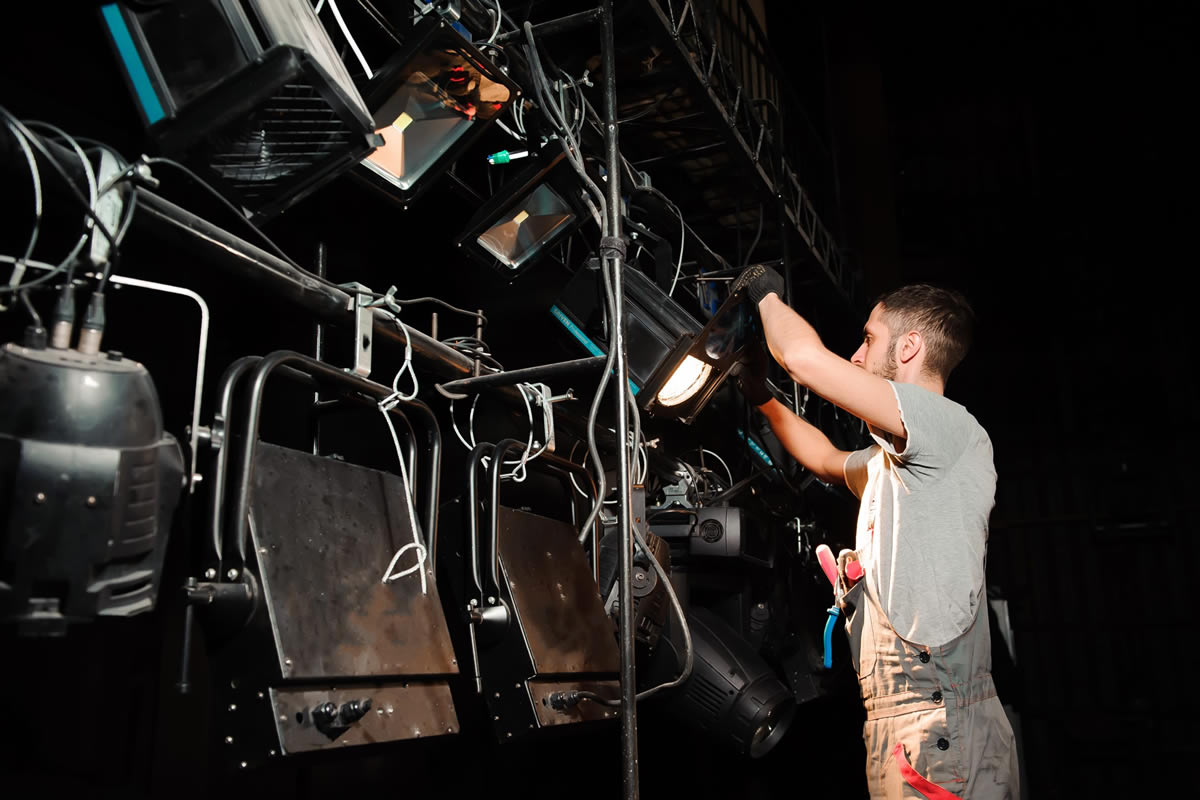 Are you wondering how everyone works together to create the effects that make a movie or film come to life on the big screen? Do you wonder what it takes to become a professional that works behind-the-scenes? From prop managers to costume designers to grip lighting technicians, many professionals work together to make a film become what it does. This includes different departments with specialized skills and knowledge that unite under one main goal. Let's take a lo...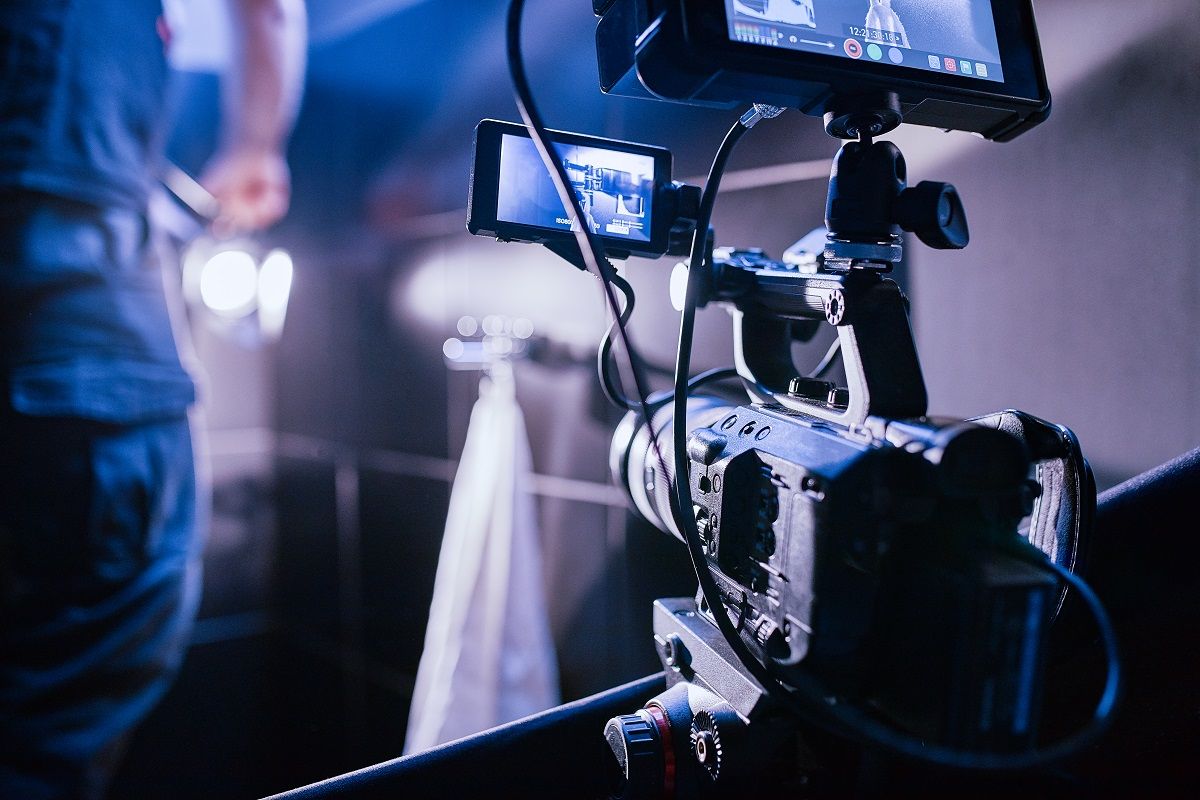 Do you work in the film industry to make films, commercials, and videos? Are you looking for a company that offers quality equipment rentals for your next project? At Tiki Grip Electric, we have everything you could need and more. From grip trucks to lighting effects, we can provide you with trustworthy services and quality equipment that will make your film come to life on the screen. There are a few reasons why you should trust us for your next film project needs....
Are you interested in what happens during video production in the film industry? Have you always had a passion for creating or editing videos? Do you enjoy learning about special effects in film? When you are interested in film production, you may have dreams to someday work behind-the-scenes on big, blockbuster movies. As a grip electric technician, you can have that chance to follow your dream. There are few steps to follow to become a grip technician that work...
Are you interested in video and film production? Have you been avidly watching films for many years, and always excited about the newest ones to come out? When you are interested in the film industry, you may find yourself considering a career as one of the crew members on set. There are many different technicians on set. If you enjoy the technical side of lighting and camera rigging, becoming a grip might be the perfect job for you. Before you decide, let's ...
Are you a movie buff that loves to learn about what goes on behind the scenes of a film production? Can you quote all of your favorite movies line-by-line? Movie buffs and film addicts will enjoy knowing that there are many people that work behind the scenes to make a film come to life. Many professionals bring their own level of expertise to the set so they can provide insight to their particular trade. This ranges from grip lighting technicians, set managers, costume...
Are you interested in the lighting and special features aspect of film production? For those that are curious about what happens behind the scenes in the making of a film, you'll want to know that there are many people that are involved in making a film become what it does. From the actors to the technicians to the costume designers, everyone brings a different set of skills to the production in order to work together to create their vision. Some of these professionals a...
Grip lighting technicians are the professionals that work on the set of film production to assist the lighting and photography directors with the lighting set ups. They have knowledge of how to make sure that a certain mood or aesthetic is created for the scene to function properly. Grip lighting technicians work hand-in-hand with many other technicians to follow the directions of their directions, adjusting equipment and building scaffolding and track to create the right angles f...
Whenever you are working on set as a grip technician, you will be expected to react quickly to the demands of the job. This includes changing up the scene set up, which can require heavy lifting, deconstruction of large equipment, and quick maneuvers to get the right shot, fast. All of these tasks will require an understanding and knowledge of the grip equipment that you'll use on a daily basis. It also means that you will want to have the right equipment within an arm...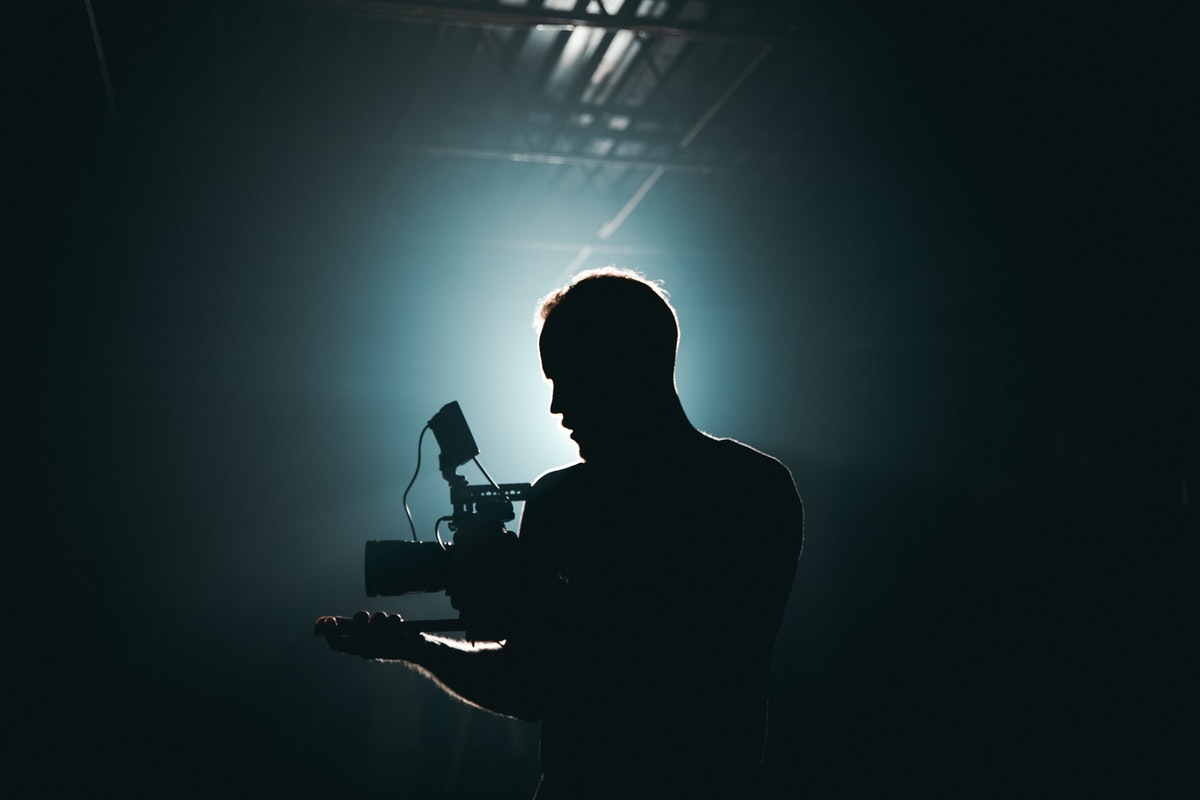 Working on a film set can be chaotic, because there are many people and many moving parts. In order to create the vision for the film, many specialists that have a specific set of skills and background knowledge come together to create the ultimate film experience. This requires many technicians, such as camera specialists, grip lighting technicians, actors, costume designers, film editors, and many others. Each of these technicians brings their own qualities to the producti...
Have you ever heard of a grip electric technician or the grip department that work on the set of major films, commercials, and TV shows? These individuals are highly trained to assist the directors and lighting technicians with set-ups that create the right lighting and camera angles for each scene. Their role is critical in establishing mood, scene, emotion, and aesthetic to match the director's vision for the film. Grip electric technicians have many responsibilities o...
Have you ever wondered how many horror or thriller films achieve the aesthetic of the perfect villain? From monsters to serial killers to creepy strangers, these characters have filled our screens with their dark and ominous background that signals they are the villain in this movie. Sure, they have creepy dialogue and strange style choices, but these characters are also always shrouded in an eerie or dim setting that makes them even scarier. Lighting techniques performed by...
Working on a film requires an entire team of people in order to make a film come to life and become a large success. Even small films still have an entire team to make sure that it is produced properly and efficiently. Because many people work together, they need to bring their own set of expertise to the set. If you visit a film production set, you'll be able to see the producer, technicians, grip electric technicians, photography directors, actors, and many more people...
Are you a lighting technician that works in the film industry? Many grips, like grip electric technicians, offer the service of assisting with lighting in the production of films. They primarily work on sets of commercials, TV shows, and movies. Many of these technicians are required to bring a lot of the equipment that will be used to create the lighting features in a film, and this often requires the rental of a grip truck and the bulky equipment. Films will take car...
Have you ever wondered how certain movies create emotions, such as suspense, sorrow, and drama? Many technicians work tirelessly to create a certain aesthetic that viewers can relate to by combining their talents and expertise on set. They use lighting techniques, sound features, special features, acting practices, and set design tips to create the emotion they want to elicit from their viewers. Many technicians, such as grip electric technicians and photography experts, com...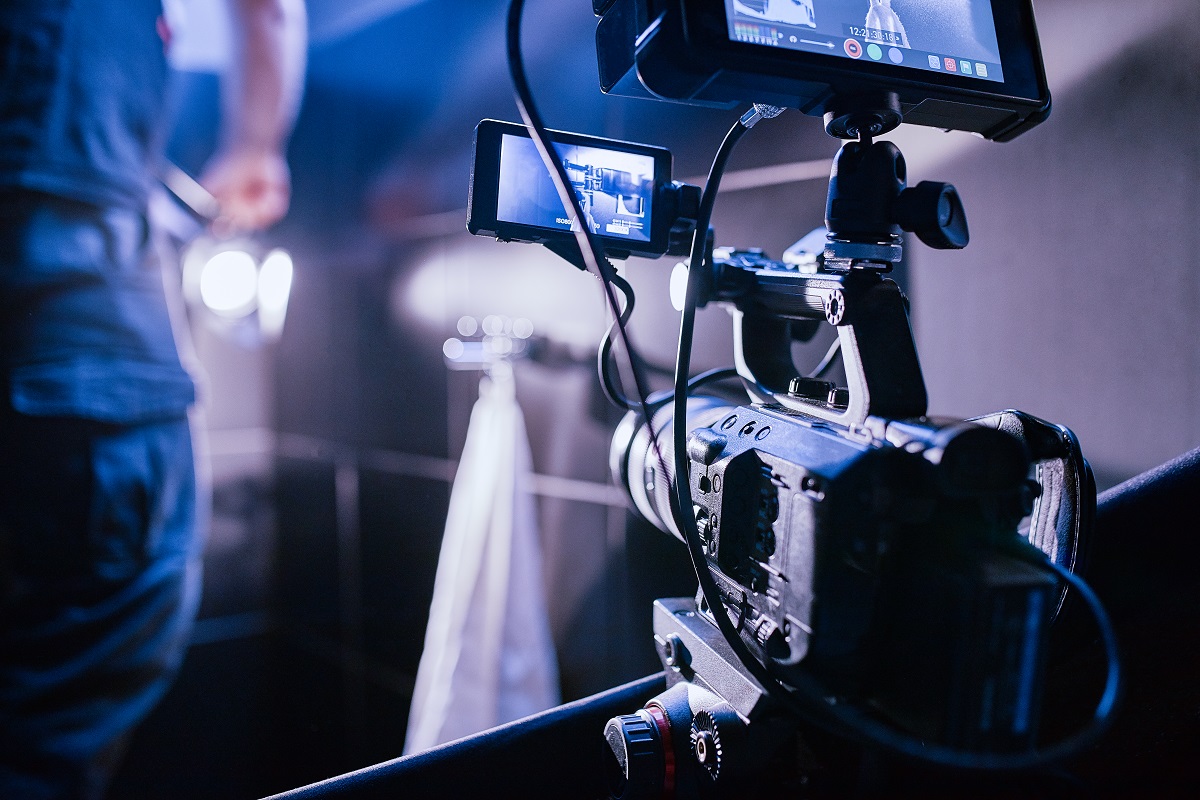 Lighting is an incredibly important aspect when making. It creates drama, suspense, emotion, and intrigue. Because it is so essential to film, lighting technicians need to be well-aware of all the proper techniques and how to achieve them when they are working with a director on set. Directors will typically discuss their vision with these technicians, and they will get to work to achieve the aesthetic. Being aware of lighting setups, effects, and techniques is just on...
Many people work behind-the-scenes of video production in order to provide their expertise and knowledge to the overall efforts. From lighting technicians to grip electrics to cameramen to actors, there are many different people working towards a common goal. Creating the perfect video can take a lot of conversations, knowledge, work, and effort, which makes teamwork more important than ever. Our grip electrics provide expert lighting services to help achieve the perfect moo...
In the film industry, there are many people that work behind the scenes to make all the magic happen. All of these experts provide different experience and knowledge to make the pictures we see on the screen come to life. Without these technicians, such as grip electric specialists, prop managers, photography experts, and acting coaches, we would not have the successful movies that we have today. After a movie is over, be sure to pay closer attention to all of the profession...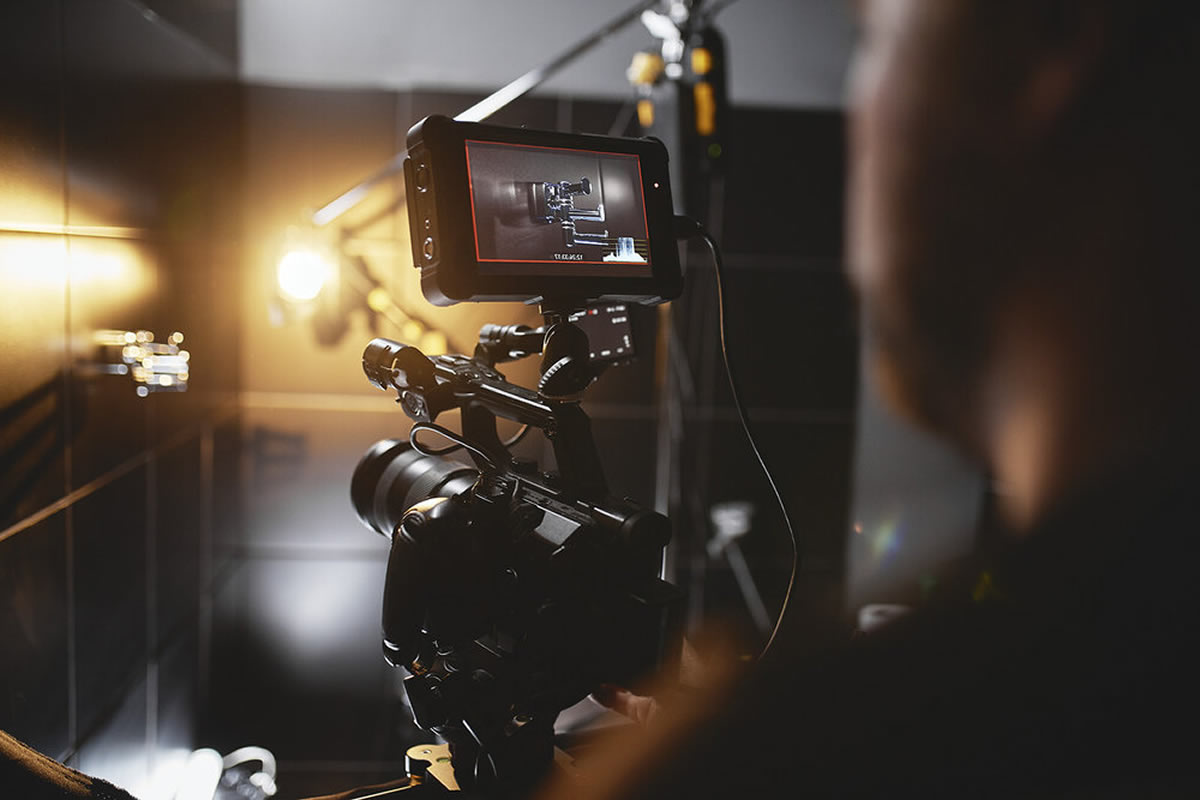 There are many lighting techniques in life and in film. Light is actually one of the best ways to create a mood or an atmosphere. Many films are remembered for their ability to use lighting effects to portray a feeling or emotion, which many people try to simulate in real life. In films, the grip electric department uses their knowledge to create a cozy atmosphere on screen. In real life, we try to recreate these emotions using similar tactics. From the use of ca...
Many technicians work behind the scenes in the film industry to add certain effects that will be seen on the big screen. Lighting technicians, such as grips, best boys, and photography directors, use their knowledge of lighting effects to create mood, emotion, and visual appeal. Grips should always have a belt that contains easy-to-reach grip equipment to make every job easier. When they are asked to perform one of their jobs, they will be expected to act quickly. Ther...
Are you curious who works behind the scenes in the filmmaking industry to achieve the lighting effects and special features that make a film what it becomes? There is an entire team of grip lighting technicians that works in the production department to create the exact look the director is trying to achieve. They are knowledgeable in many different areas, such as managing grip equipment, communicating techniques, supplying lighting necessities, and moving quickly to adjust the ae...
Are you interested in taking your interest in lighting effects in films and forming a career? Many people who have a keen interest and talent with lighting effects and lighting technical skills can follow a career path to become key grips and gaffers on the set of film and behind the scenes of major production. If you are someone who dreams of working behind the scenes to produce fantastic movies and create amazing special lighting effects, this career path is for you. There...
Do you ever watch a movie and wonder how they achieve particular moods or atmospheres? Whether you are watching the creepy scene of a horror movie or the perfectly lit beach scene in a drama TV series, there are ways that the lighting department creates mood on the scene. In fact, the lighting department is full of technicians that specialize in these techniques, such as gaffers, best boys, and grip electric technicians. They are trained professionals who help directors achi...
Have you ever wondered how much money you could make when you work behind the scenes of a film production? There are many different budgets and earnings that go into making a film, and everyone is paid based on the total budget. Often, the starring actors and producers will make the most, but then the grip electric and lighting technicians will make much less. With big budget films, this can still be a large chunk of earnings. There are many different ranges of how muc...
Many people are curious about what goes on behind the scenes of many film productions. Hollywood and its productions have intrigued people for many years with its glamour, fame, and popularity. Behind the scenes, however, is much more technical than it is glamour. There are many people working to ensure the film production goes on without interruption in order to produce the best film possible. The grip department is a critical part of making a film, because they are r...
Do you dream about becoming a member of the electric crew on the set of movie and film productions? Have you always been interested in how the electricity of a film is produced? Becoming a member of the electrician department in film may seem like a tough job, but if you have what it takes to work your way up the ladder, it is possible. If you are passionate about film and grip electric, you should know the right steps to take to get started. Here are a few tips to hel...
Whenever you set out to create a film or production, you will quickly notice how much equipment is required to create the ultimate film experience. Renting quality equipment will produce a more visually appealing and higher quality film, commercial, or production. This often requires renting equipment that will make your production come to life. Renting equipment is a great way to get everything you need without having to invest more money into your film. At Tiki Grip ...
Many people aspire to live in Hollywood and work in the film industry. Some of these people want to become movie stars, while others want to be involved in the technical process of movie-making. All of these roles are vital in making movies and film productions. One job to consider is the job of a film electrician. This person helps to create the lighting set-ups that are necessary for a particular shot or angle in the film. They work with grip electric tec...
Did you know that there are a lot of technical experts working behind the scenes in the film industry? People called key grips work to ensure that everyone has the right tools they need in order to get the perfect shot. This includes erecting scaffolding, installing camera tracks for movement, and even holding lights at particular angles. Movies are truly a technical collaboration. Key grips play a vital role in the making of a film or production. Whenever you ar...
Grip electrics and grip lighting specialists are used to help with the director of photography on the set of any film, commercial, movie, TV show, or performance. These individuals are essential in creating many of the lighting effects to create suspense, mood, or whatever feelings the director wishes to elicit. Whenever you are in need of grip services, you want to trust the best with Tiki Grip Electric. Our services range from helping you load your grip truck to setting up...
When you are watching your favorite movie on the big screen, you may find yourself asking what it's like behind the scenes. What exactly does it take to make a film come to life? There are many aspects of creating a film, and most of them are things people don't even realize. Working behind the scenes of a film is an exhilarating experience full of excitement, but it is also extremely technical. Many people need to have expertise on things like grip lighting, c...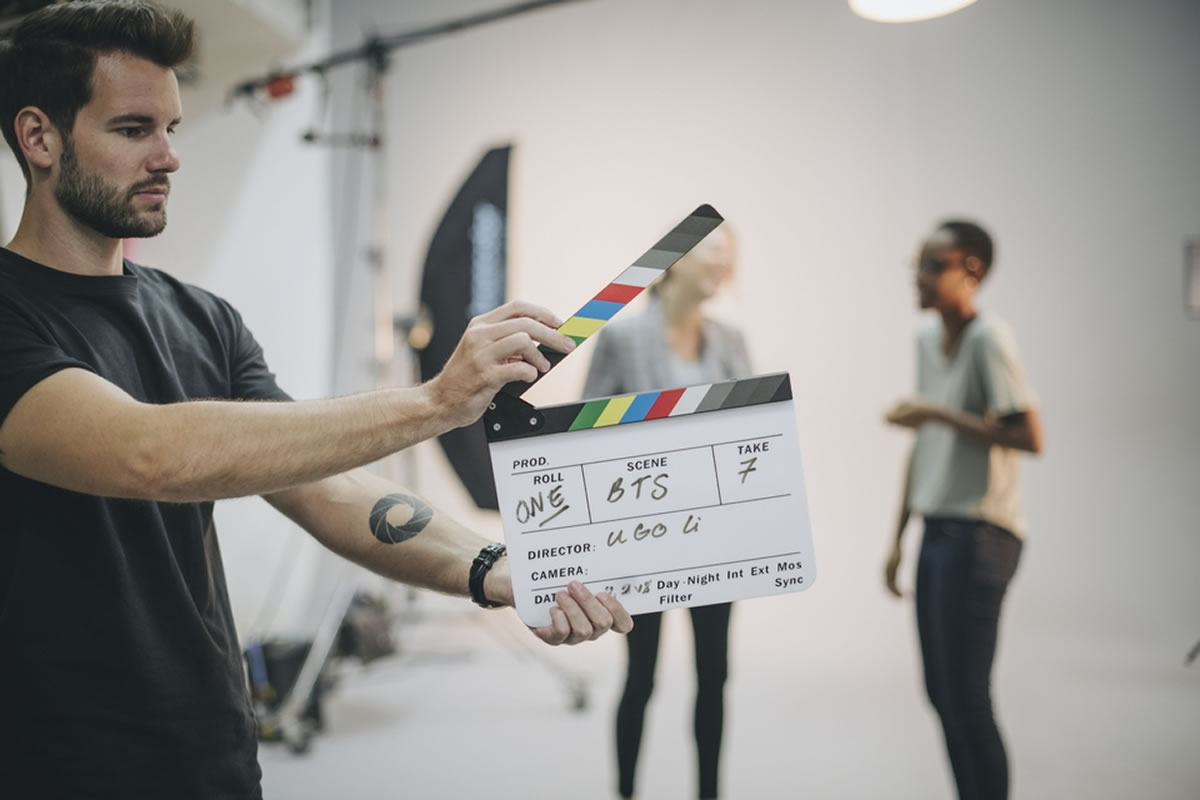 Even though many people neglect to read all the credits that roll after a movie is finished or at the end of a TV show, we all still know that there is a long list of people involved in making a film. The main actors, actresses, and directors are the ones who get their names in the limelight. However, it takes an entire team to make sure that the filming process is a success. From editors, to stunt drivers, to those operate grip equipment, to body doubles, there are many peo...
It takes a lot of resources, money, people, and equipment to make a film come to life on the big screen. When working on a film, many people come together to collaborate and use their expertise to help the team accomplish the overall vision for the film. From the director to the actors to the visual effects supervisor to the grip lighting technician, each role is critical in the overall success of the film. The list of equipment used in the filmmaking process is just as exte...
There are many aspects involved in the creation of film, from writing the script, to choosing the right actors, to creating the aesthetics involved in scene creation. This process takes much thought, consideration, money, and people. Lighting is one of the essential factors used to create effective films that show high-quality and authenticity. Many people, including gaffers, best boys, grip electric technicians, and others work tirelessly to make sure that scenes are lit pr...
Lighting on a set can make or break the creation of a scene. It is an essential component of creating the best and most authentic scene. Creating shadows on the wall helps to create a spooky mood, lighting a single person helps to create drama, and rapid moving lights helps to create speed and movement. Lighting not only creates authenticity, but it also helps to create emotion as well. These elements help to move the audience and create a connection, which is vital to...
When Hollywood pumps out blockbuster movies, everyone can name the list of high-paid actors and directors that helped to make the movie possible. However, there are countless people working hard behind-the-scenes to create the perfect shot, organize the perfect scenery, or write the perfect dialogue. Some of these moments make the movie the success that it becomes. People like prop masters and key grip electric members help to make the scenes authentic and real. There ...
Have you ever thought about how movies are made behind-the-scenes? The actors and directors are typically recognized for their work on a film, but what about the rest of the crew? It takes a lot of people to make sure that a film retains its quality and authenticity. This requires a particular person called a grip to make sure the scene is set up correctly according the director's vision. Those who have awareness to grip equipment and a passion for the film industr...
Movie making is a business that requires many different players to help create the ultimate look and performance on screen. Behind-the-scenes, however, people work tirelessly to create the best film possible, which requires authenticity. Key grips are hired to help produce authenticity in a film. By following the director's wishes, key grips help supply the grip electric and equipment necessary to getting the best shot of the scene. Here are some commonly asked questions...